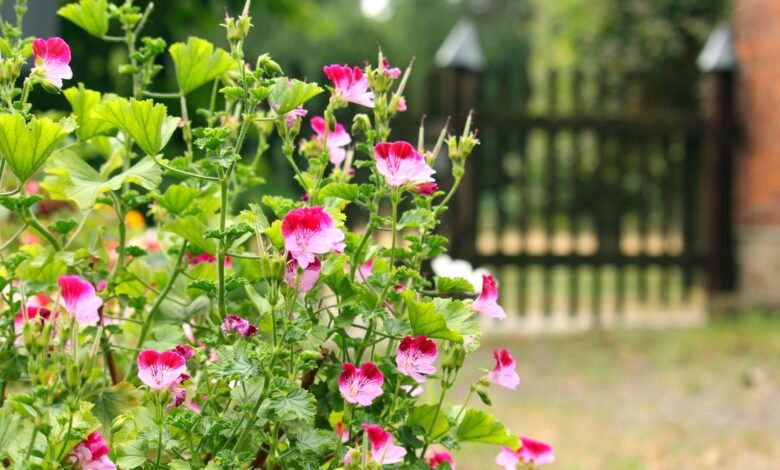 Lately, it's become obvious that it's important to have outdoor space to connect with people.
Whether it's because of concerns related to the ongoing pandemic or the simple need for fresh air in the right weather, having a yard to relax in can make all the difference.
If you're fortunate enough to have your own, front yard decorations can make all the difference to how inviting it is. It's much nicer to relax in a beautiful front yard on the weekends than one that still needs a lot of work.
If you're looking for improvements to make, this decor is all timeless and works in any season.
1. Flags
Purchasing flagpole kits can be a great investment. A flag in your front yard really allows you to show who you are.
For example, it could be a country flag. If you're American, fly the stars and stripes. If you're from another country, you can fly that flag proudly.
It doesn't even need to be a country flag at all. You could use a community you're part of to inspire your outdoor decorations, or even a pop culture fandom.
Flags are timeless, and you can even own a few and switch them out.
2. Plants and Greenery
Plants and greenery are front yard decor, though you may have to be mindful of the seasons and where you live. If you want your plants to last for years, you'll have to put effort into taking care of them and make sure they can survive the winter.
You can also always hire someone to take care of your plants.
Another option is to buy fake plants. You can then get the aesthetic of some gorgeous greenery without the upkeep.
This can be ideal for those who have a lot on their plate and can't fathom adding something else to take care of to it!
3. Patio Furniture
If you want to spend time in your yard, you should get a patio built if you don't have one already. This gives you a place to sit and relax.
Whether you want to spend time with friends, drinking wine and chatting, or want to sit out there with a book, a patio can make so many activities feel that much better.
Some nice, matching furniture will be a huge help and make it all the more appealing. Patio furniture is front yard decor that always looks good.
If you don't want to spend too much on it, you can always check out Facebook marketplace.
4. Outdoor Lights
Outdoor lights can be a beautiful addition to any yard. They can add a cozy feel to it at night.
String lights along the patio for example, or around the windows on your house, always look nice.
The truth is, there are a lot of options! You could also have floodlights to add some proper lighting to the yard if it gets too dark, or a porch light to always give the appearance that someone is home.
If you have a yard and haven't yet invested in lighting for it, it's a good idea to start. There are so many types that there's bound to be something to suit you.
5. A Pathway
If you're wondering how to decorate a small front yard and don't have room for all of the fancy things, a pathway is a great place to start.
A pathway going through the yard, if you don't have one already, creates space and sections for you to add other things. You can also combine this with other ideas, such as the outdoor lights, and have one that lights up!
It can lead through your yard to the street and give people a way to walk up to your house, creating a great and tidy first impression.
6. Garden Ornaments
Garden ornaments look great in any yard because you can find some that suit the yard itself. If you have a large yard, you might want to go for huge statues and for a smaller one, smaller pieces might be more suitable.
You can also pick things you're passionate about and the artwork you love. If you're an animal lover, some wildlife statues might look great in your yard.
You'll also be creating conversation starters when you have guests over, as they can ask about the things you love and why you choose those ornaments.
7. Water Fountain
If you have the money and want to create a truly serene atmosphere, why not invest in a water fountain?
These will put the finishing fancy touch on any yard and make it seem extravagant. The sound of water can also be extremely relaxing.
A plus side is that you'll be providing water for the birds that frequent your yard. This is a kind thing to do, particularly when that summer heat is hitting hard in the hotter states.
If you live in a very cold place, however, you should look into the logistics of how it would operate in winter and if the water would freeze.
These Front Yard Decorations Are All Great
You can't go wrong with any of these front yard decorations. If you want to work hard on your yard, you could even go for them all.
A flag and ornaments showcasing your personality along with a beautiful patio and lit-up pathway would make you the envy of all your neighbors. There's no better place to hang out with friends than a truly lovely yard.
For more home and lifestyle tips, check out the rest of our site.