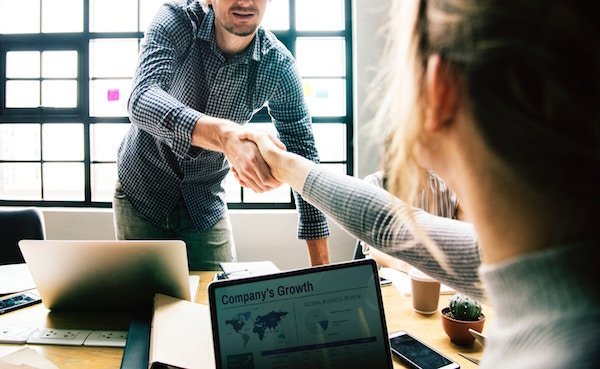 The last few years have demonstrated the importance of businesses remaining agile and quick to adopt new operational strategies enabled by globalization, remote work, and ever-improving technology. Businesses that turn to the global talent market are more likely to succeed—but hiring international talent isn't always easy. Employers of record (EORs) are able to simplify the complex process of hiring global talent.
What does it mean to have EOR Services?
When you begin hiring employees outside of your home country, you must consider taxes and legal requirements in the employee's country. How do you handle tax registration and payroll processing, for example? How do you handle job contracts, benefits, and social contributions? For most businesses, the solution is to use an Employer of Record (EOR) service.
A Global EOR is a third-party organization that assists small, medium, and enterprise-level businesses with onboarding, paying, and managing their international employees. Your international employees in different countries are legally employed by the EOR service. This allows businesses to hire and pay international employees without having to establish entities in each country where they want to hire.
A global Employer of Record service handles every issue you may encounter while onboarding, paying, and managing international employees, and partnering with an EOR is the most seamless solution for onboarding and paying your international employees.
Many responsibilities concerning your international employees are removed from your shoulders when you work with an international Employer of Record service. The advantages of working with a global EOR are as follows:
Hire the best people, no matter where they are: EORs enable you to hire the world's best talent to grow your business and drive results because they have an unlimited talent pool.
EORs assist you in remaining compliant: Staying compliant is one of the most difficult challenges businesses face when hiring abroad. Working with an EOR eliminates the majority of the legal and regulatory risks associated with navigating global employment on your own.
Onboarding is simple: Onboarding an international employee typically entails a significant amount of paperwork, which takes time and effort. An EOR enables you to onboard employees in multiple countries with a few mouse clicks. It generates a complaint employment contract that is tailored to your needs and complies with local labor laws.
Expand your business globally without establishing local entities: If you want to test new markets while remaining agile, EORs allow you to hire local talent to scope things out without establishing permanent roots. After all, establishing local entities in other countries can be time-consuming and costly.
EORs can help you save time and money: EORs free up your time and resources by handling HR compliance for you, allowing you to focus on higher-return activities. They also assist you in mitigating legal risk, which saves you money in the long run.
Working with an international EOR opens up many new opportunities for growth while saving you time, effort, and resources. However, selecting the right EOR partner is critical for your company.
Considerations to choose an Employer of Record
Not all Employers of Record (EOR) are created equal. You should conduct due diligence to ensure that the one you choose is reputable and understands how to operate in your target country. You should also be able to understand exactly what you're paying for. Some EORs will conceal costs in their fees, so you should work with a provider who is open about their billing practices.
Consider the following critical points:
Request feedback from industry organizations: First-hand experience from a similar organization can reveal a lot about your potential EOR partner. Make sure you get input from the right people and weigh the pros and cons.
Look for pricing transparency: Cost-effective does not always imply cheap. While some EORs have low service fees, you may encounter hidden fees, complicated billing, and accumulated costs in the long run. Finding a provider who meets all of your needs is often better for your business than going with the cheapest option.
Ensure that the EOR is well-versed in local laws: Compliance with local labor laws and regulations is a must for any global Employer of Record. You must ensure that the EOR has sufficient knowledge and resources in the countries where you wish to hire.
Check that you have access to the countries of your choice: When you've identified talent and are ready to bring them on board, you want to know that your employer of record is prepared to hire them legally.
For more valuable information visit this website