Finance
How To Apply For A Bajaj Finserv RBL Bank Credit Card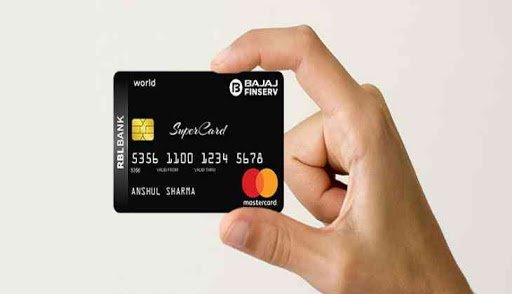 Bajaj Finserv RBL Bank Credit Card! It takes only five low-effort steps to up your lifestyle a few notches. Here's how it can be done.
So you have been hearing about your friends, relatives, colleagues, and neighbours enjoying the rewards and benefits that are earned on credit cards. You're a little envious of your colleague's lounge access, though he flew economy. And your neighbor has managed to get a second AC and says that she paid for it on EMI. Had thought only houses and cars were paid for on EMIs.
You too want free lounge access, discounts and exclusive offers, cashback, and all the amazing things that people say that they got with their credit card. The important question now, that is, "how can I get a credit card?" You are keen to jump on board, and also enjoy these benefits, and are doing your research on which card is best for you.
Sounds like you? You have finally arrived at the right place. The Bajaj Finserv RBL Bank credit card is known as the Bajaj Finserv RBL Bank SuperCard because it offers the benefits of four cards in one. It acts as a credit card, an ATM card, a loan card and an EMI card. Let's take a closer look at the world of benefits brought to members by this credit card.
Benefits of RBL Credit Card
Cash withdrawal facility from ATMs – The Bajaj Finserv RBL Bank SuperCard also doubles up as a debit card, giving you any time, anywhere access to ready cash.
Anytime, anywhere loan – Members get default access to a loan if ever, and whenever they happen to need it. The loan amount is granted to the extent of their credit limit. The member gets about three months to pay back the loan amount in 3 installments.
Credit card rewards on purchases – Points are also awarded for crossing purchasing spend milestones, and might also be given away as welcome gifts. The cardholder also receives points credited to his or her account at the month-end.
Pay on EMIs – No longer do people have to pay for expensive items in a lump sum, emptying one's bank account. Neither does one have to hold back from purchases for fear of emptying one's bank account. Members can instead pay in pocket-friendly EMIs. For example, you can buy an AC and have it delivered right away, even as you pay for it in small installments in subsequent months.
Exclusives – Discounts and special offers with certain partner brands are put on the table regularly.
A fuel surcharge waiver of up to Rs. 1000 per month, and cashback on groceries of up to Rs. 250 per month is extended to members.
Procedure for RBL Credit Card
We promised that we would answer your question, that is how can you get a credit card, and here it is: How to apply for the RBL credit card by Bajaj Finserv in six easy steps.
Step 1 – Choose a card from the 11 variants of Bajaj Finserv RBL Bank SuperCard available. Take a good, hard look at the benefits and choose the one most relevant to you. The benefits that appeal to your friends, relatives, colleagues and neighbours might not be relevant to your lifestyle. Alternatively, there may be more relevant benefits on another card.
Step 2 – Go through the applicable fees and charges. You're sure to notice that you are getting more than your money's worth.
Step 3 – Feed in your mobile number to receive a call about your pre-approval process.
Step 4 – Work with the representative who contacts you to complete your pre-approval process. You ideally just need to answer a few quick questions.
Step 5 – Once approved, gather, scan and upload your KYC documents. You ideally just need to submit some sort of government photo ID. This includes commonly used documents such as your Aadhaar card, pan card, passport, voter ID and so on. For address proof, one might need to submit electricity bills. Passport-size photos too are not difficult to come by. Moreover, since you are uploading a scan, you can just take a picture of a passport-size photo that you have with you.
Your application is now on its way. In a few days' time, you will have access to the wonderful world of credit, convenience and benefits.
For more articles visit this website