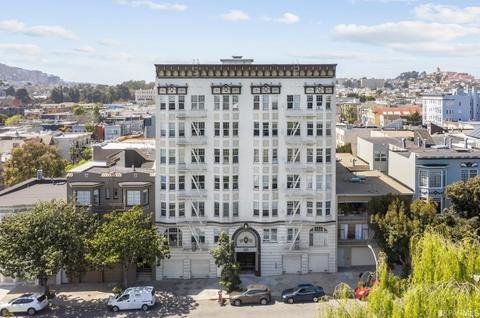 Steep rolling hills, eclectic architecture, and foggy, chilly summers define the Bay Area. With volatile real estate markets all across the country, you may find yourself wondering what the market is currently looking like in San Francisco, California. Look no further for the ins and outs of the real estate market in San Fran.
If you currently own property in the Golden City, learn how you can easily sell your home fast in San Francisco by utilizing a network of cash buyers at your fingertips.. Or learn the best way you can find a top-selling real estate professional in your area to help get you to the closing table.
Market History
San Francisco and northern California in general are well-known for being one of the most expensive places to own property. For the better part of the last decade, the San Francisco real estate market has outpaced the rest of the country, which may leave you wondering if home prices are projected to drop anytime soon.
The simple answer to this question is likely, no. Experts don't see the prices of real estate in San Francisco dropping due to many of the socioeconomic issues the entire country is facing today (supply and demand constraints).
This doesn't mean that buying property in the Bay Area is a bad investment. This region posted gains in home prices as compared to last year of +31.2-percent year-over-year. Active and new listings are few and far between compared to last year, meaning the inventory is slim (similar to the rest of the country), which can make buying in this area a posed challenge.
2022 Market Stats
Median home price: $1.5 million
New listings: 295 (-27.8-percent year-over-year)
Homes sold: 323 (+13.7-percent year-over-year)
Median days on the market: 14.6 (-6.6-percent year-over-year)
Median rent price: $2,270 (+9.5-percent year-over-year)
Current Market Trends
Like many metropolitan areas throughout the country, the San Francisco real estate market has seen a large migration of residents due to the COVID-19 Pandemic. The newfound ability to work from home has taken away the need to live within proximity to the office, allowing individuals to move out of the high-priced neighborhoods in the Bay Area.
This migration of workers led to a brief drop in market prices for property, but currently, in 2022 the demand for homes has out-edged this trend and subsequently has driven prices back up. The prices will likely stay sky-high.
You can tell from the market statistics listed above, that home prices are quite significant in San Francisco, also that market inventory is low, and homes are selling much faster than in previous years because of this. These trends aren't necessarily unique to San Francisco but are worth noting as they truly affect the housing market in the area.
We hope you've found this information regarding real estate marketing in San Francisco, California useful and enlightening. Whether you're planning to make a move to or away from the city, these market details are not ones to overlook in your decision.
For more the visit article on this website.