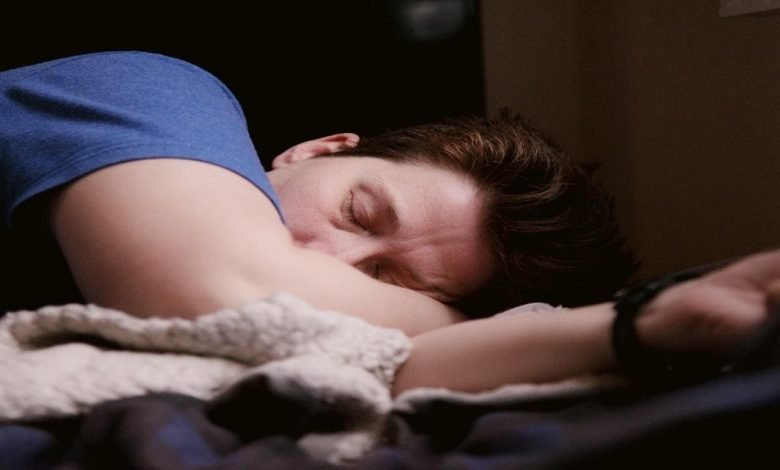 Leakage products such as diapers are common when you attain an adult age and need some protection from incontinence problems. The Global Forum on Incontinence reports that between 4% and 8% of the world population suffer from the condition. While many people get through with it, successful management requires diaper protection.
Using high absorbent adult diapers guarantees a comfortable night and protection against incontinence-related infections. Whether your incontinence results from a medical disorder or age, wearing an absorbent undergarment can help you control and feel more secure about your condition.
Choosing the Best Adult Diapers for Overnight Protection
As a primary adult caregiver, you'll find it easier to provide care by encouraging your patient to wear high-quality overnight adult diapers. Not only does it afford you time to provide other services, but it also helps them stay comfortable and able to conduct their daily activities freely.
The best adult overnight diapers are expressly designed to retain large fluid volumes while keeping the skin dry. This comfort alone means night-time adult incontinence victims can enjoy a good night's sleep free from undesirable leakages. Check out these seven best adult overnight diapers for an adult incontinence.
Tranquility Premium Overnight Pull-Up Underwear
Tranquility premium overnight pull-up underwear is one of the best-selling adult diapers in the market today. These diapers come in different sizes and can fit everybody's size, whether small or extra-large.
Besides their high absorbency, Tranquility adult diapers also feature an odor-eliminating technology that neutralizes the urine smell all night long. This technology also means you should never worry about being a nuisance to other people due to odor arising from diaper soaking.
Each diaper pull-up also features an absorbent peach mat core capable of holding higher fluid volumes. The diapers' full-rise waist panel means all the comfort needs are addressed without compromising their performance.
Prevail Air Overnight Stretchable Briefs
Like any other Prevail adult diaper, these Air Overnight Stretchable Briefs provide higher absorbency for comfortable long night sleep. They embody a unisex garment with tab closure grips that unfasten and refasten easily.
The stretchable fabric ensures a cozy fit and better leakage control. Prevail Air adult diapers also have a breathable outer liner that reduces friction and shearing. Other benefits include a dual-core for fast absorption and longer wear time, Vitamin E and Chamomile to keep your skin healthy, and ventilated panels for easy airflow.
Dry Care Max Absorbency Diapers
Dry care Max absorbency diapers are famed for their innovative 3D-Core absorbency feature that assures you of no fluid leakages. While other diapers provide higher leak-proof qualities at the expense of comfort, Dry Care adult diapers offer both by ensuring you enjoy a good night's sleep.
Its higher absorbency qualities can afford a capacity of 3 liters of fluid. This comes with a unique leak control system that keeps you dry all night long. Dry Care Max Absorbency adult diapers also feature easy-to-refasten tabs and a soft fabric that's comfortable on the skin.
Prevail Pull-Up Underwear Maximum
These prevailing adult diapers feel more like normal underwear. They provide a tight but comfortable fit around the waist to allow maximum absorbency all night. Prevail Pull-up underwear is the perfect diaper for those experiencing mild to moderate urinary incontinence.
The diapers come with higher absorbency qualities backed with MaxSoft technology that keeps turning the fluid into gel to keep you comfortable and dry all night. They are also easy to size and soft on the skin.
Molicare Slip Maxi Adult Diapers
Molicare Slip Maxi Adult Diapers are specially made for overnight briefs. They can help get you through the night without leakages or discomfort. The diaper boasts a 3-layer core that is PH balanced and skin-friendly.
Molicare Slip Maxi Adult Diapers are also compatible with heavy urinary and fecal incontinence. What's more, they come with a soft textile-like back sheet for extra comfort. Other benefits of this diaper include a wetness indicator, re-adjustable tabs, and unisex qualities.
Prevail Bariatric Briefs with Tabs, Ultimate
Unlike the other Prevail Adult diapers, the Bariatric briefs are designed for big-size individuals. The diapers come in a unisex design with excellent absorbent qualities for urinary and bowel incontinence.
Each Bariatric adult diaper is designed from cloth-like fabric to keep you comfortable all night. The fabric also absorbs moisture and is ventilated for uniform heat distribution. You can safely rely on the reusable tabs to easily adjust the fit. The diapers also boats of an Omni-odor guard and are free of allergens.
Tranquility All-Through Night Briefs
These come with extraordinary absorbency qualities perfect for any incontinence condition. Tranquility ATN adult diapers can last more than 8 hours of wear time without any signs of leakage or discomfort. The diaper boasts an acquisition layer that keeps the moisture away from the skin to shield you from skin rash conditions.
You can safely rely on these diapers at night and during the day. Their maximum absorbency qualities will afford you uninterrupted sleep at night. They are also perfect disposable adult diapers for severe urinary incontinence and bowel leakages.
Bottom Line
Adult incontinence is one such example of a condition that calls for utmost care and a discrete form of protection from leakage. Equipped with the above adult overnight diapers, you can keep all the incontinence problems at bay even as you seek further treatment.

For more valuable information visit this website