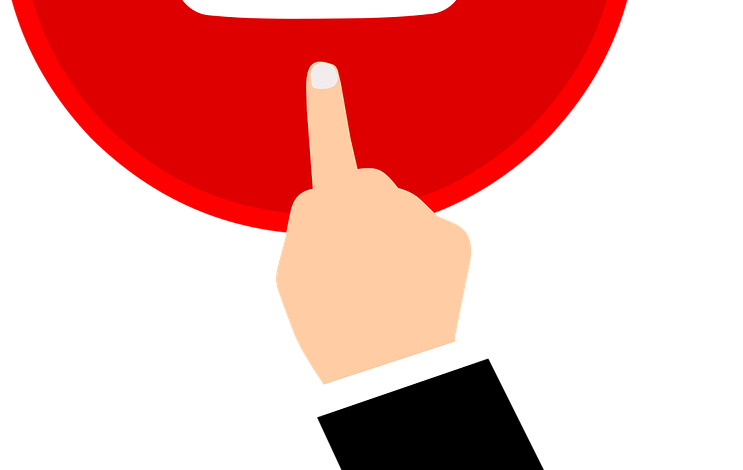 Originally a YouTube channel, unacademy subsidiaries have grown into an EdTech company with a global network of over 18,000 educators. The company offers online learning materials for educational entrance and professional exams, as well as Live Classes. Its services include both free and paid classes for students of all levels.
Unacademy acquired Graphy
Graphy, the content platform owned by Unacademy Group, announced it has acquired edtech startup Spayee for $25 million. While Unacademy did not disclose the terms of the deal, the acquisition will boost the Unacademy's presence in the creator ecosystem and expand the company's product offerings. The deal will also allow Spayee to continue to operate independently.
Graphy was founded by Sumit Jain and provides educational content creators with a platform to monetize their work and grow their audience. It also allows creators to host live cohort-based courses. The platform is also home to an exclusive Creator Grant and the Graphy Select Accelerator program, which helps content creators monetize their skills and build an online school. Unacademy Group recently secured $440 million in a Series H funding round led by Singapore-based Temasek. Since then, the company has been making acquisitions of small to mid-sized companies and expanding into new markets.
Relevel
Relevel is an online career service that connects people with job opportunities. It has over 2.5 million registered users and is democratising access to the best jobs in India. Users can search and apply for jobs from a variety of industries and get pre-assessed for relevant skills and talent. The company is a part of the Unacademy Group and was founded by Shashank Murali.
The company has also acquired nine companies in India, including game streaming platform Rheo TV. The acquisition provided exit to existing investors and enabled Unacademy to expand in the country.
Cohesive
As Unacademy faces tough questions regarding the burning of cash, it has decided to pivot and branch out into new verticals with the launch of Cohesive. This new product enables product teams to develop, test, and release new versions of their code without requiring a developer to build it themselves. This move marks a departure from the edtech company's core competency, and could help it generate more sustainable revenue in the future.
Unacademy has raised $110 million in Series D funding and is in advanced talks with SoftBank to invest $200 million in the company. The company has also acquired over ten startups since 2020, including PrepLadder, Mastree, Spayee, CodeChef, and TapChief.
Handa Ka Funda
The Handa Ka Funda unacademy is an online platform for the preparation of competitive examinations. It teaches the students with video tutorials and downloadable documents. It also conducts live classes where the students can ask their doubts and get clarifications. The company also offers past year question papers and other resources to help students prepare for exams.
Handa Ka Funda was founded by renowned MBA educator Ravi Handa. The company started teaching online in 2012 and has over 20,000 students. It was acquired by the Edtech unicorn Unacademy last year. In addition to the Handa Ka Funda, the Unacademy has acquired the majority stake in Tapchief, a professional networking and future-of-work platform. This acquisition will further strengthen Unacademy's position in the MBA test preparation market.
NeoStencil
The online education company Unacademy has acquired NeoStencil, which focuses on online classes for government jobs. The company has over 500 courses and over 15,000 paying subscribers. It is based in Gurugram and has served over 1.1 million students. Its goal is to provide quality education to those who are underserved by traditional methods.
Founded in 2014, NeoStencil is a test preparation platform with over 500 courses that will help students prepare for government entrance exams. Its courses include live online classes and pre-recorded lectures from top coaching institutes.
TapChief
Unacademy has acquired a majority stake in TapChief, a professional networking and job-seeking platform based in Bengaluru. The acquisition is valued at approximately Rs 100 crore. The acquisition will result in an exit for existing investors and help Unacademy develop Unacademy Pro.
The TapChief network has over 150,000 professionals registered. The platform allows users to connect with and collaborate with experts across sectors. These professionals can be hired on a short-term basis, or work on ongoing projects. The company claims to have more than 150 enterprise customers across different industries.
Coursavy
In a recent acquisition, Unacademy acquired test preparation startup Coursavy for an undisclosed amount. This marks Unacademy's fourth acquisition this year. It said the acquisition would strengthen its position in the civil services market. Over one million Indian citizens take the Civil Services Examination every year to qualify for government jobs. It estimates the test prep market will grow by 39% between 2020 and 2024.
With the acquisition of Coursavy by Unacademy, the two companies will be able to scale their learning process and provide individualized guidance to students. Unacademy will also provide teachers with mentorship to help them improve their skills. The courses will be available on both sites, and will help students prepare for the UPSC examination. In addition, Coursavy will be able to provide study notes and content to help Unacademy educators teach their classes.
read more royal front hand mehndi design