Automotive
Auto Mechanic Essentials and Tools That You Can't Be Found Without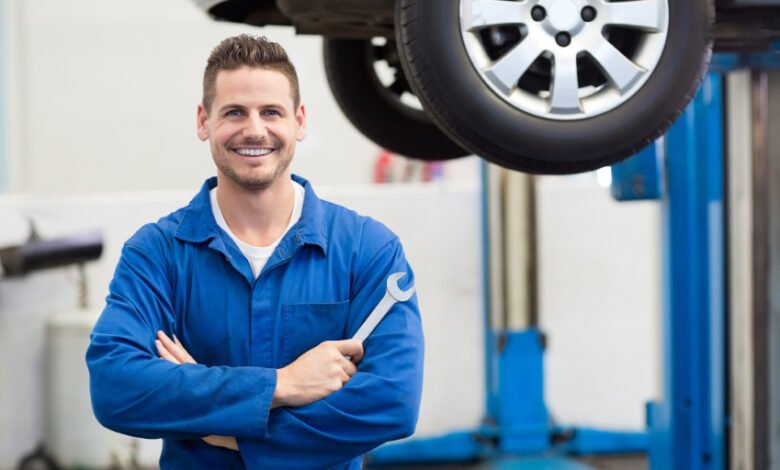 In 2020, there were 620,000 mechanics in the United States.
If you are an auto mechanic but want to start your own business, you might be wondering what tools you need to be a small business owner.
Thankfully, we have a list of all the tools you'll need in the automotive industry, so keep reading!
Impact Wrench
An impact wrench is very portable and can really help save you time. Most professional mechanics might not have this wrench, but it can really help.
If you are always going to be on the go, you might even want to get a battery-powered impact wrench.
Hammer
This is one of the most basic tools that an auto mechanic can have. You should start with a basic 16-ounce claw hammer that has a wooden handle.
If you want something nicer, then you may want to get a version that has a fiberglass handle with a padded grip.
As you learn more about cars, you may also want to get different types of hammers. You can get a ball-peen hammer, which is used in metal fabrication.
A 2-pound maul is a larger hammer that will send a heavy blow, but it'll still work in a small space. A maul is normally handy if you're going to be working on the suspension.
You might also want to get a soft-blow mallet. This will deliver a blow without sending damage to the surface of the material. Some mechanics use this for working on an engine, but it can be helpful in all kinds of cases.
Air Compressor
An air compressor normally isn't for beginners, but as you grow your business, you'll need it.
You can use this to help adjust the pressure in the tire or run a pneumatic impact wrench.
If you want to use it to run an air tool, your compressor should have a rating of 4 to 5 cubic feet per minute. You may also want to get an air compressor that has at least a 20-gallon tank.
Flex-head Ratchet
A flex-head ratchet has an ultra-thin head. This will let you get into small spaces, and there's a flex feature that will pivot the handle so you can get maximum leverage.
It'll also let you pivot to loosen fasteners and spark plugs. It also has a large plastic handle that will let you put in more muscle to achieve the goal. The ratchet will do all the work to get the bolt loose.
You could get a hard nut out in just a few seconds.
Fluid Drain Pan
You'll likely be doing a lot of oil changes as well, which is why you need a fluid drain pan. That's because you'll need to drain fluids somewhere else.
You should get a few of them. You'll need one for oil and one for coolant since they'll need to be recycled separately.
Drain pans also come as a container as well. This way, you won't have to get a different container to recycle the fluids.
Automotive Stethoscope
Every day, you'll likely have customers bring in a vehicle to fix some weird noise. Some mechanics will just go and replace a part that they think will make a noise, but a good mechanic will try to get to the root of the problem.
That's why many use a stethoscope. It's a very valuable tool, but it can't help you find a noise if you're driving the vehicle. Some mechanics are also starting to use wireless stethoscopes to find problems with whirs, thumps, and clunks.
Some kits will come with clamps and transmitters. They may even have headphones, a receiver, and a hook and loop strap. You can clamp the microphone on and find the general area that the noise is coming. This can really help you pinpoint what the issue is and solve it easier for the customer.
Software
While this won't fit in your toolbox, repair shop software can be really helpful in running the business.
There are many benefits to using this software to run your business. For example, it will help automate a lot of processes to free you up to work on the cars. It will also make sure that you manage and schedule appointments on time, receive and track payments, and let customers know what's wrong with their car.
It can create trust between you and a distrusting customer. When a customer trusts you, they're likely to refer you to their friends and family, and they may even write a good recommendation on your site.
Not only will you have a good customer for life, but you'll also be gaining a lot of new ones as well.
Oil Filter Wrench
An oil filter wrench will help you change the engine's oil filter as well. To do this, you'll need a specific wrench.
There are universal pliers, but these are designed to get into a close space and allow for tension as well. The handle swivels 180 degrees, so it's easier to use in a tight space like the engine.
Discover More Auto Mechanic Essentials and Tools
These are only a few of the essential tools for an auto mechanic, but there are many more tools to have in your box.
We know that running any type of business can be stressful, but we're here to help you out.
If you found this article interesting or helpful, head to our website! We have even more great content you might find helpful.