Tech
A Quick Guide to the Different Types of Fridges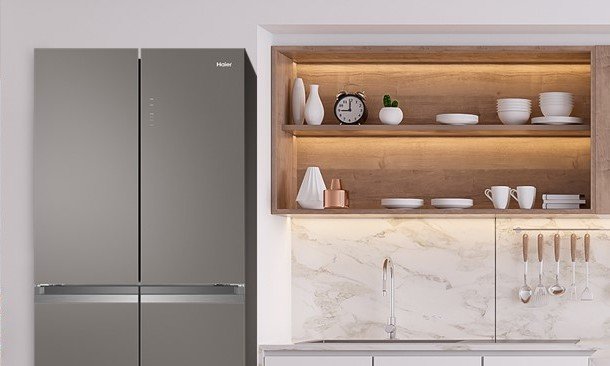 Did you know that spring is one of the best times of the year to buy large appliances? Spring is right around the corner but which appliance should you get?
Focus first on some of the essentials. You'll want to prioritize getting a new refrigerator. It's a necessity more than anything since it allows you to store food and drinks.
However, you shouldn't pick the first fridge you find. There are many types of fridges, each one offering different pros and cons.
What type of fridge is best for your home and needs? Discover the best type of fridge to buy with our in-depth list below:
Classic Top Freezer
This is the classic type of freezer you see in almost every average American home. If you're on a tight budget or if you want a classical kitchen look, this is the fridge to go for.
It's a narrow fridge with two doors, one on top of the other. Both swing open in the same direction.
As the name implies, the freezer compartment sits on top. The regular cooling fridge is the large, vertical compartment on the bottom.
With the freezer on the top, you have easier access to frozen items. This is a narrow unit too, meaning you can easily fit it in tight kitchen corners. The only concern is the wide clearance needed for the doors to swing fully open.
Bottom Freezer
Do you not use a freezer that much? If you use the compartment for fresh items more than the freezer, get a fridge that swaps their placement. This is why some people prefer bottom freezer refrigerators.
Other than the placement of the two compartments, this functions essentially the same way as a top freezer refrigerator. You'll encounter the same pros and cons, particularly when it comes to the narrow space and swing space.
However, because the freezer is at the bottom, you might find a few variations. Instead of a traditional swing door, you might find a drawer type. This can give you better access to items placed at the back.
French Door Refrigerator
Do you have space for a large refrigerator? Do you want more compartments and easier access to the items in the freezer? If you do, it's better to buy a unit with French Doors.
This type of refrigerator features two vertical swing doors. Open both to reveal a large fresh items compartment. You'll also find shelves on both doors, giving you even more space to store items on.
You'll find the freezer at the bottom.
As a means to maximize space, these fridges use drawer-type freezers. Some fridges feature one drawer while others split the space into two drawers. This is the best type of fridge freezer for people who store a lot of items and want easy access.
These are large fridges, allowing you to install extra features. For example, you can get these Discount Filters – Frigidaire water filters. These filters clean out the dispensed water and regulate the smell inside your refrigerator.
Side by Side
A side-by-side fridge eliminates the freezer drawers and splits the appliance into two vertical compartments. Swing one door and it'll open to a fresh items compartment. Open the other to access a full vertical freezer.
You get more freezer space with this vertical design. With both freezer and fresh items in vertical spaces, everything stays at eye level. The narrow design also makes it ideal for tight spaces since you don't have to worry much about door clearance.
However, you will need to push things around a bit. You won't have wide storage space for big items like pizzas.
Freezerless/Single-Door
Did you know you can skip the freezer compartment? There are single-door fridges that only contain a compartment for storing fresh items. Some of the larger ones might come with a water dispenser.
The biggest trade-off for getting rid of the freezer is the smaller design. You can easily fit most single-door units in spaces with low vertical clearances. You might even be able to fit one under a staircase or a low-hanging ceiling.
Don't fret, not all single-doors ditch their freezers. Some come with a mini freezer inside. Others come with an ice-maker compartment.
Given the small size and the lack of a traditional freezer, this is the ideal choice for people on a tight budget. It's also good for people in small living spaces. If you live in a dormitory or a studio apartment, this is the better choice.
Commercial Refrigerator
Commercial fridges don't feature a freezer. These are tall, vertical units with a single swing door. However, they come with multiple adjustable shelves in the compartment and on the door.
This is the type of unit to get for people running a business, such as a cafe or a restaurant. You can display cakes or store dozens of soft drinks in this kind of unit.
Wine Fridge
Not all refrigerators serve the same purpose. For example, you shouldn't store expensive wines in a traditional top freezer unit. A wine unit is the best type of fridge for this purpose.
Traditional units will either be too cold for your drinks or not cold enough. You need to regulate the temperature since you store more than wine. Milk, vegetables, and other food items go inside a traditional refrigerator.
Wine fridges aren't cold enough for fresh items and they won't freeze your drinks. These units set their temperatures specifically to keep your wine drinks fresh and delicious.
Mini-Fridge
A traditional unit goes in your kitchen but what if you want to store a few drinks and snacks in your room? What if you want to keep some fresh items nearby and you only have limited space for an appliance?
Fortunately, there are mini-fridges/under-counter fridges for this very purpose.
There are two types of mini-fridges. Some of these fridges feature nothing but a fresh items compartment, ideal for drinks and a few snacks, like chocolate bars and food you can microwave. Other under-counter fridges are only for storing drinks.
Buy the Best Types of Fridges Today
Now you the different types of fridges and which ones suit your needs. French Door fridges and side-by-side units are the most expensive for residential use. For people with limited spaces, it's better to stick with a mini-fridge or a classic top freezer unit.
Enjoyed this guide and found it informative? Don't stop here because we've got a plethora of guides for you to check out. We cover everything from appliances to marketing and technology.
For more valuable information visit this website