Automotive
The Best Way To Repair Hail Damage On A Car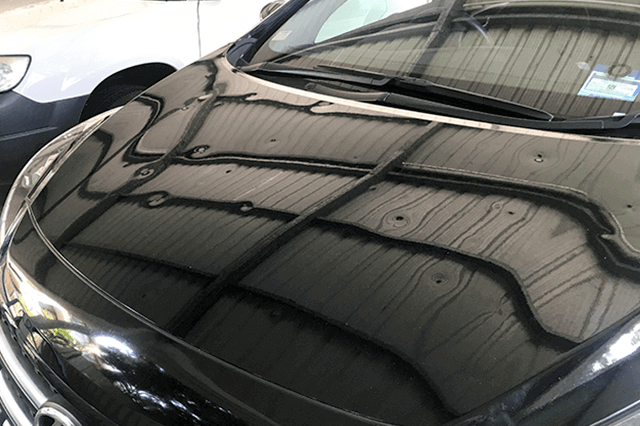 If your car has been damaged by a hailstorm, you may be wondering what the best way to repair it is as well as the hail damage repair cost. There are several methods that can be used, but not all of them are created equal. In this article, we will discuss the most popular repair methods, and how you can choose the best one for you.
Should You DIY?
If you look up "hail damage repair" online, you'll probably run into quite a few resources that advise you on how to DIY it to save time and money. Here are some of the most popular DIY methods.
Dry Ice Method
The dry ice method utilizes temperature shock to fix shallow dents. After you warm up the dented area with a hair dryer or heat gun, you press a chunk of dry ice against it (with a layer of aluminum foil in between as protection), and the dent is supposed to pop right out.
The idea behind this is that the heat will cause the metal to be more flexible, while the cold will cause it to contract, snapping it back into its original shape. This is an unreliable method that can even cause more damage by discoloring your paint or making a dent worse.
Sun Exposure Method
The sun exposure method involves leaving your car parked in a sunny area for a week. The logic behind this is that the heat will cause the metal to expand, which will pop the dents back out.
While trying out this method certainly won't hurt your car, it won't work. Extremely high temperature is needed to change the shape of metal, but you wouldn't want such extreme heat near your vehicle.
Hail Repair Kits
There are quite a few different hail repair kits that you can purchase. While some use plungers and others use hot glue with pulling tabs, they all feature a way of adhering to the dent and pulling it out.
While these kits are the most effective out of all the DIY methods, they only work when you have the skill to use them properly. If you don't, you risk damaging your car even further.
Hire an Expert
When it comes to hail damage, the best option is to hire a paintless dent repair (PDR) expert. They have the skills and experience necessary to fix your car quickly and efficiently.
PDR is a process involving special tools to push the dent out from the inside. This is the most effective way to repair the small dents caused by hail damage, and it doesn't require any sanding, painting, or other body work. Paintless dent repair cost a lot less than traditional dent repair methods, and it's covered by comprehensive insurance coverage.
Conclusion
Although there are several DIY methods of hail repair out there, the best thing for your car is to go to a paintless dent repair technician and get it fixed by a professional. While it does cost more than DIY methods, it's reliable, effective, and is often fully covered by insurance.
For more valuable information visit this website