SEO
9 Benefits Of Hiring An SEO Writer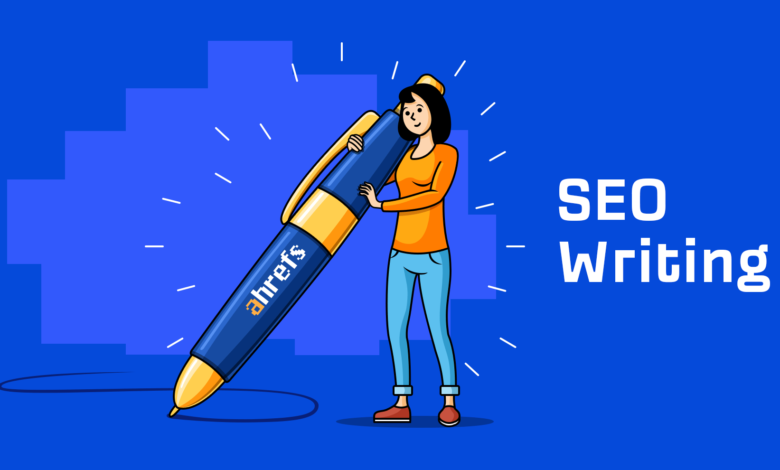 Did you know that the average internet user spends more than 25% of their life on the web? If you run a business, you know the importance of digital marketing so you can reach those users.
While small business owners often start with social media marketing, you can't underestimate the importance of SEO on your website. SEO (search engine optimization) makes your website more visible to potential customers.
When you're ready to start utilizing SEO, it's time to hire an SEO writer. But why would you bother hiring a professional writer when you could write content on your own?
Keep reading to learn all about the benefits of hiring a professional for your online marketing.
1. They Create Targeted Content
When you use an SEO company or freelance SEO writer for your website, you're hiring someone who knows all about creating target content for your ideal audience.
Many new business owners who want to write their own content don't understand the importance of a target audience. They think that they should be marketing their services or products to everyone all at once. Because of this, they don't narrow down their content and they end up writing something that no one will ever see.
An SEO content writer knows how to avoid this problem. Once they have an understanding of what your business has to offer, they can write content that will appeal to your ideal target audience.
For example, if your business is a brewery, they'll write content that appeals to beer lovers, even if it isn't specifically about your business. This means that anyone looking for content about beer will find your business page (and they may turn into customers).
2. They Know All About Keywords
How much do you know about keywords and keyword research? If you're like most people, the answer is "not much." Business owners rarely have the time to devote to researching keywords and using them in their content.
Professional SEO writers know how to find and utilize keywords that will move your website up the ranks of Google. These keywords will also attract potential customers who are searching for relevant queries.
If your business is focusing on local customers, this is even more important. A good local SEO company understands the importance of local keywords. You want to attract people who are looking for your business in your area.
Let's return to the brewery example. Using keywords like "beer," "brewing," and "brewery" is important, but a good local SEO writer also knows that you need "beer in [your city]," "best brewery in [your city]," and so on.
They'll be able to weave these keywords into the content in ways that make sense.
They also understand that stuffing keywords into articles and landing pages isn't effective if they don't look natural. Inexperienced writers make the mistake of doing keyword research and then just assuming that filling the page with those keywords is the answer.
In reality, this will ward off potential customers and it isn't great for your SEO.
3. They Understand Persuasive Writing
Most professional SEO writers have plenty of experience when it comes to writing persuasively. Most of them have gone through college (and some have post-graduate education). They've written enough persuasive essays to have a firm grip on how to convince a reader.
Persuasive writing isn't as easy as it looks. It's convincing without being pushy. It makes readers think that utilizing your products or services is their idea instead of yours.
A good writer knows how to apply ethos, pathos, and logos to craft a piece of content that will persuade readers to follow their call to action.
4. They're They Can Make Content "Flow"
Have you ever tried to write a newsletter, article, or even a marketing email and discovered that it seemed choppy and unprofessional? Many people underestimate how difficult it can be to write something that flows! A professional writer, however, has plenty of experience in this area.
Good content is easy to read. A professional writer knows how to craft a story of sorts through articles, landing pages, and emails even if the content is technical.
You can see this clearly on recipe blogs. Those bloggers understand that good SEO requires more than a simple recipe, but fitting enough keywords into a recipe isn't going to work.
Instead, they create a story about the recipe and incorporate content that will boost their blog up the SEO ranks. This gets them more online traffic.
Those stories matter. Simply writing pages of technical content will bore readers and send them to other websites. Technical jargon is difficult to read for non-professionals.
Flowy content that's accessible and interesting is the best option, and a professional SEO content writer can do that with ease.
5. They Can Scout Out (and Compete With) Competitors
A good SEO content writer knows how to look at your competition and use those competitors to your advantage. They don't imitate competitors, but they know how to use their tactics and go above and beyond.
It's incredibly difficult to get to the front page of search engines and even harder to land the first few results. A professional content writer understands that, so they look at the competitors that are already there. What are they doing right and where could they improve?
They take that information into account when they're writing content for your website. They aim to fill in the gaps that the competitors have left so you're providing something new and valuable to potential website visitors.
Often, you'll see websites that mimic other competing websites exactly. This is bad for your SEO and it looks unprofessional. It's a clear sign that the business owner didn't hire a professional SEO writer.
6. They Use White Hat SEO
Did you know that not all SEO is good SEO?
Good SEO is called "white hat SEO" and bad SEO is "black hat SEO." White hat SEO is what helps you boost your website up the search engine rankings while black hat SEO may result in penalties that push your website down.
Examples of black hat SEO include keyword stuffing, unrelated keywords, unhelpful content that's solely for SEO, and invisible text. These things show the search engine that you have no intention of providing value to viewers.
An SEO expert knows how to avoid these problems.
7. Their Services Are Scalable
So what if you don't need a full-scale and full-time SEO writer? Small business owners don't often have the funds to pay a writer for large amounts of content every month.
Good SEO companies and freelancers offer scalable services so that you can buy only what you need. They understand that not every business needs multiple pieces of content every week.
That said, when you're ready to scale up, all you have to do is ask. A good SEO writer will be able to churn out more valuable content when you need it.
But what if you need more than just blog content? No problem. Good SEO companies can also help you with press releases, newsletters, emails, landing pages, and more. You can ask for the services that you need and change them as your needs change.
8. They're Quick Writers
Professional SEO writers can write fast. That doesn't mean that their writing is low-quality. While you may see plenty of low-quality content on the web, this is a sign that the writers aren't true professionals.
A good SEO writer often works for several clients at once. They've learned how to write content quickly and effectively without sacrificing quality. Because they likely already have experience in your niche, they don't have to waste time learning the basics.
They often have several helpful keywords already and they understand how to plan and draft a piece of writing so that the writing process itself is quick and efficient.
9. They'll Save You Time and Energy
So why can't you just learn all of these things on your own? Everyone learns how to write on some level when they're in high school, so there's no reason that you can't put your own writing skills to the test, right?
While you can write your own content, business owners don't have the time to do this unless they're professional bloggers (and even professional bloggers need help sometimes).
You have so many other responsibilities that the idea of taking time away from your busy schedule to write might seem impossible. Let a professional content writer take that responsibility off of your shoulders so you can focus on running your business.
Hiring an SEO Writer Is the Best Choice
A good SEO writer can boost your business. They know all about using the right keywords to target your ideal audience, they can craft persuasive content that flows, and they have the experience to understand what can bring your SEO up or down.
Writing is a skill, so why wouldn't you pay a professional to do it? Don't underestimate the importance of a good SEO writer for your business.
For more helpful articles all about running a business and more, visit the rest of our site.