Travel
Things You Can't Forget When Immigrating to the UK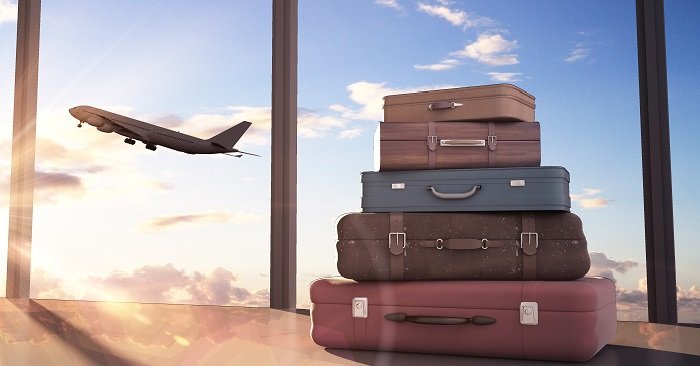 When immigrating to the UK, there are certain things you need to organize months before leaving. The sooner you complete the checklist of what needs to be sorted, the more time you will have to enjoy with family and friends before moving.
A UK immigration lawyer will help you throughout the preparation process by providing legal advice on what's needed to move successfully. Here are things you can't forget to do when immigrating to the UK.
Prepare Your UK Visa
Before you start planning to move to the UK, confirm what type of visa you will need to move. If you're not an EU or UK citizen, arrange to get a visa before.
When planning to move to the UK to work, study, or live, you must visit the country's immigration website before making plans to travel. You will learn all the requirements to be eligible for a visa.
If you want visa support, you can hire a UK immigration lawyer to make the visa application on your behalf. They will advise you throughout the process and help prepare the needed documents.
It takes months to apply for a visa, so you must prepare early. UK visa requirements vary. Find time to confirm what's needed to prepare. Generally, you need:
To adhere to the UK visa financial requirements
A passport
Visa fee and healthcare surcharge
Apply for the correct visa as they come in different categories. Consult an immigration specialist to know which visa you should apply for if you're not sure. Get all the paperwork ready to accelerate the process.
Look for a Place to Live
Before moving to the UK, you should find a place to live. Whether moving for a few months or permanently, you'll be much more comfortable knowing you have a place to stay upon your visit. Consider the following when choosing somewhere to live:
Place of work
Job opportunities nearby
Local amenities
Cost to rent or purchase the property
Living costs
Local transport networks
Once you have identified a specific area, you can choose to buy or rent a property depending on how long you intend to stay. Most people prefer to rent when immigrating to the UK for the first time. You'll get to know the area well before arranging to move permanently.
Open a Bank Account in the UK
Opening a bank account is effortless, but you'll have to provide your UK address as evidence. Proof could be in the form of a letter from your employer or a utility bill. Most banks in the UK offer bank accounts on a short-term basis for those who have not yet built a UK credit profile.
Find out how the tax system works in the UK. If you earn any income, you are required to pay taxes.
Income tax is automatically collected from your salary through a Pay As You Earn (PAYE) system. For self-employed individuals, you are required to register and file tax returns on your own.
Arrange for Medical Checkups
Every country has its medication rules, so it makes sense to have a letter from a doctor to show that you need specific medication. Go for checkups with the dentist, doctors, and specialists before leaving. If you take any medication or have a medical issue, request your doctor to provide you with medical records and carry a copy.
You will need a National Health Service (NHS) number to be registered in the UK medical system, which may take some time. You can only get an NHS number when you get to the UK.
Get enough medication for at least two months as you establish yourself. Buy health insurance to access NHS services and private medical care.
Transfer Your Driver's License
If you intend to drive once you move to the UK, you should transfer your driver's license. Your local council will assist you with the transfer process. Some situations may require you to apply for a test or lessons.
You will also require car insurance to drive your car. Compare prices of insurance online to find the best.
Buy Travel Insurance
Plan for your travel insurance to cater for the first few months in the new country. Preparing for the worst even though you hope that nothing bad will happen is wise.
You may get sick, lose your bag, or the flight might get canceled. Travel insurance will cover any losses or damages.
Remember the Little Things
When moving abroad, people tend to focus on big things such as healthcare, work, and housing. But there are small details that you need to remember, too, including:
Transport your belongings
Improve your language skills
Consider schooling and childcare options if you intend to bring your family along.
Move your vehicle
Pick the Right UK Immigration Lawyer
The visa process can be confusing and stressful for companies and individuals alike. Look for a UK immigration lawyer with experience and expertise to empower you to achieve your immigration goals effortlessly.