Featured
How to Grow Strawberries from Seed to Harvest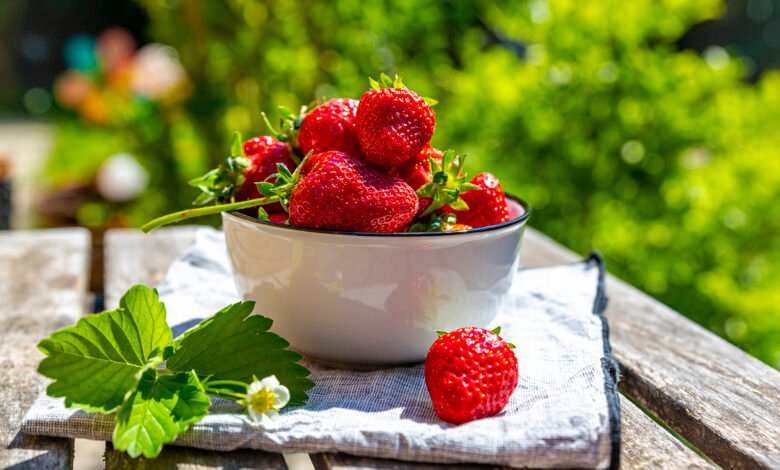 Strawberries are loved for many reasons, but their yummy flavor makes them a refreshing treat. Have you ever considered strawberry farming? It's relatively easy to grow strawberries right at your home.
To get the most strawberry benefits from your harvest, choose varieties that fit the climatic conditions of your region.
Below is a process on how to grow strawberries from seed to harvest:
Choose the Right Strawberry Variety For Your Strawberry Farming
Matching your strawberry variety with your farming zone and gardening style is important. Some strawberry varieties need plenty of space, while others are grown in containers or hanging baskets. Below is an overview of the three main types of strawberries.
June-Bearing Strawberry
As the days' lengths shorten, this variety develops flower buds during summer and fall. Flowering occurs in the following spring, with the fruits ripening in June. They are vegetative during summer and produce runners, also known as daughter plants, during the long days, which produce fruits the following year.
Ever-Bearing Strawberry
This strawberry variety produces fruits in early and late summer. Although they do not produce many runners, you can grow them and get fruits the same year.
Day-Neutral Strawberry
This variety is neutral or non-reactive to the length of the sunlight. They produce smaller berries all summer long, guaranteeing fresh berries during that season.
Buy Or Dry Strawberry Seeds
Collect strawberry seeds from dried strawberries or buy from a supplier. Collect them during winter, as strawberries are best planted in the early spring months. Slice the berries into halves and leave them to dry. Remove the seeds from the dried fruits and allow them to air dry completely. Seal them in a container in the refrigerator until you are ready to plant.
Germinate Your Strawberry Seeds
Once the seeds are ready for planting, buy standard-sized seed trays and seed-raising soil from suppliers to germinate them. Burry two to three seeds in each tray a few millimeters beneath the soil. Place the seed trays in a sunny spot and keep the soil moist by sprinkling water at the soil's surface.
Pick An Outdoor Spot for Growing Your Strawberries
A sunny outdoor spot is the best for strawberry farming as they thrive in well-drained soils that get direct sunlight. Pick a location to grow your strawberries in rows separating each by a few feet. If you lack growing space, grow them in containers or hanging baskets, depending on your variety.
Conduct Soil Test for Your Strawberry Farming
A soil test helps you check whether the soil has enough nutrients to grow your strawberries. Soil treatment is recommended if the PH is not ideal for planting strawberries. This eliminates the chances of failure in the berry farming business. Buy fertilizers that match your soil's needs to get your desired results.
Plant And Tender Your Strawberry Seedlings
Your seedlings are ready for planting at least two centimeters from the ground. They will need to be evenly spaced to give them room to grow. Mulch your strawberry plants to block out weeds that would compete for nutrients.
Trim off the yellowed and browning leaves when you spot them, so the nutrients only get to the healthy plants. Fertilize your strawberry plants depending on the variety planted. Fertilize June-bearing variety after harvesting and once a month.
Water your plants at least once a week to keep the soil moist. Check the soil's moisture level before watering if it frequently rains in your area. In case of pests and diseases, use recommended pesticides and fungicides.
Harvesting
As soon as your strawberries turn red, harvest them as they tend to be fresh and tasty. Some become mushy and soft after harvesting, but they can still be used for jams or placed in the freezer to use later in smoothies or sauces.
How To Get the Most Strawberry Benefits
Growing your plants from seed to harvest requires care and patience to reap the strawberry benefits. If you want to get the best harvest possible, work with top companies in strawberry farming.