Travel
10 Reasons To Take A Singapore Cruise Over A Land Holiday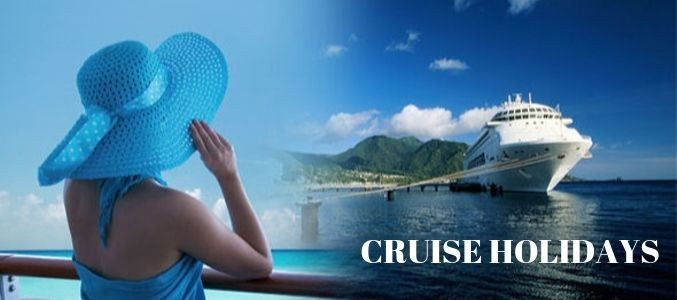 In addition to learning about new locations, we travel to learn about ourselves. Hence, we should be open to embracing everything a trip has to give. Every step we go on foot, by train, by air, or by the sea while on a journey improves us as people. Maybe this is why taking a Singapore cruise is now even more essential. It's not like the tiresome flights on an airline or the well-planned routes of a long drive. A cruise holiday is full of stylish and opulent details. Are you still unsure about the true benefits of taking a cruise? Then there are a few reasons to choose Roaming Routes Singapore cruise packages. Let's check them.
10 Reasons To Plan A Holiday In Singapore Cruise
1. The view from your balcony or deck on a cruise changes often.
How often do you recall relaxing and taking in the scenery from your balcony at home? The view of the city outside your window is usually not pleasant. If so, then it happens every day!
Yet, during a Singapore cruise tour, you may take advantage of the possibility to
spend your mornings admiring the sea's splendour or visiting nearby cities and ports. The vista from your window will never bore you. The scene continually changes since the vessel is moving. Further, the perspective is always changing, ranging from expansive vistas of harbours to the soothing flow of the water.
2. Cruise Lines Provide All-Inclusive Fares
To have a wonderful land vacation, you must reserve a decent-class hotel in every city, organize your excursions, and determine if there are any excellent restaurants close to your hotel. How would you travel from city to city? And there are many more questions like this.
On the other hand, all of these issues are resolved by planning a cruise. Further, cruises have excellent accommodations and a wide selection of cuisines. Evening entertainment events are available 24/7. On the voyage, you will visit many different cities. Hence, a holiday in Singapore cruise is a great option.
3. Avoid Having to Check in And Out Often.
You need to load and unload once while on a cruise, which would eventually save you time. Moreover, when you could wake up each day to discover yourself in a different city port, why waste time packing and unpacking?
4. Family holiday in Singapore cruise is possible
Whether travelling with your youngsters, teenagers, or grandparents, you won't need to be concerned. Each age group may enjoy the entertainment options available on cruises. So there will be play places for children. Further, couples will experience nighttime dance performances at theatres, grandparents or older folks can appreciate their dinner alongside live music, and adolescents will have water activities, pools, and even outdoor adventures on deck. Moreover, there are several entertainment choices available aboard! Hence, you can enjoy a family holiday on a Singapore cruise.
5. Enjoy world-class cuisines on your Singapore Cruise
Those who have taken a  cruise can agree about the delicious cuisine in the
various restaurants. Further, you have a wide range of alternatives, whether you want an early breakfast, lunch, supper, late-night snacks, or evening nibbles. Moreover, vacationers may dine at several restaurants serving various cuisines on a Singapore cruise.
6. Cruises are perfect for newlyweds.
You will have a great deal of time to spend with your companion since a Singapore Cruise offers hassle-free travelling. You may always spend extra time with one another by skipping the local sights while you're ashore. It's more beautiful in the evenings. Simply unwind on lounge chairs that face the sky or on your balcony, or maybe arrange for a surprise candlelight supper.
7. Cruises are now floating ships
These days cruise ships are enormous. The amenities, entertainment choices, and outdoor adventures are improving with more recent developments. There is every amenity conceivable on board. Further, there is onboard WiFi. Further, using social media, you may remain in touch with everyone on your Singapore cruise across the globe and share joyful selfies and beautiful sunrises or landscapes.
8. A ship may be of any size or form
The capacity of a large ship, which many consider "packed," may be approximately 5000 passengers; thus, being on it is not required! Moreover, smaller cruises that offer further luxury and customized services are available for individuals.
9. There's no need to struggle with your wallets continuously.
Because most of the entertainment performances and all meals are included in the expense of your cruise, you will have significant control over your supplemental spending. Further, cash is not available on cruises at many places of sale. Moreover, your purchase is applied to your Singapore Cruise Card, making the process hassle-free as you only have to pay for it once.
10. Great option for celebrations
It's impossible to deny how charming cruising is: Spending days or weeks at sea is a lovely and romantic experience. Further, nothing is more exclusive and amazing than celebrating on a cruise, for an anniversary or birthday.
Conclusion
Hope these reasons are enough to convince you why to choose a Singapore cruise. With Roaming Routes, you can also book a Singapore, Indonesia cruise trip at the best prices. So, book your vacation with us.
For more valuable information visit this website