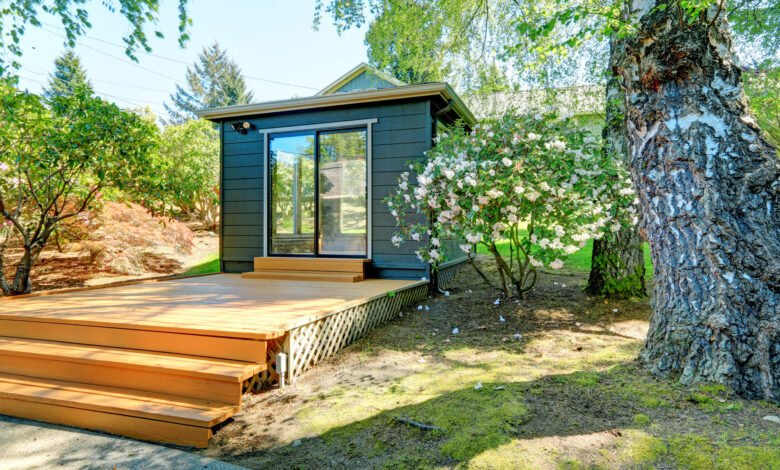 ADUs are becoming more and more popular when it comes to homeowners in the United States. Did you know that more than 70,000 people opted for building an ADU on their property in 2019 alone? An accessory dwelling unit makes a great investment for any home or property no matter what ADU purposes you plan on.
This building improvement is a perfect addition that provides a ton of benefits to your property and will also help to increase its value. It is quickly becoming one of the most popular property add-ons for people across the country. But why are so many people investing in these accessory dwelling units?
You've come to the right place to learn more about building an ADU and why you need to add one to your property in the near future. Continue reading to learn more about ADU requirements and the seven biggest benefits you'll gain from building an ADU on your property.
1. Building an ADU Can Pay Itself Off
There are tons of huge benefits to building an ADU on your property. Arguably the most enticing benefit is the fact that your ADU will pay for itself over the course of time. You'll be able to find tenants for your ADU as a way to make passive income. This income will cover the cost of any loans you took out to build it and help you build it with no debt.
Best of all, once your accessory dwelling unit is paid off you'll have a steady stream of monthly income that will help you continue to grow your wealth. You should look into either finding long-term tenants or consider renting your ADU out as an Airbnb property. There are some states that actively encourage you to build ADUs on your property like the state of California.
Just be sure to do your research into your town, county, and state regulations that govern building an ADU so that your building complies with those regulations. You'll also need to remember that building an ADU on your property counts as a building improvement and will lead to an increase in property taxes.
2. Personal Space for Creative Pursuits
If you're someone that loves the arts then your ADU could be the perfect place to channel the creative parts of your brain. The flexibility that an ADU provides is unparalleled. Maybe you want a place to learn to play guitar and eventually record your own songs. An ADU is perfect for that.
Maybe you want an art studio where you can paint your own masterpieces in peace. This is one of the best ADU purposes. It even makes a great home office or yoga studio where you can focus on becoming the best version of yourself.
3. Additional Living Space for Family Members
Building an ADU is a great option if you have an elderly relative that doesn't require an elderly living center but doesn't want to live on their own. It allows them a living space that keeps them close to the people that they love while still maintaining a good portion of their independence.
It is also a great fit for providing a place for a recent college grad in your family to live. With the COVID-19 pandemic still raging, the job and housing markets are both unpredictable. One of the best ADU purposes is providing a comfortable place for your recent college graduate to live where they have their own separate living space without needing to pay tons in rent.
It is the perfect combination of giving them a place of their own without throwing them to the wolves in a dire financial situation. It gives them the perfect setting to grow as an adult while still letting them build wealth to prepare for the future.
4. Guest Housing Options
Building an ADU is also great for providing housing for guests that visit from out of town. It is perfect for providing more living space for relatives that come to visit on a consistent basis. It gives them some space that they can have peace and solitude while also helping them save money on expensive Airbnbs or hotel rooms.
5. Perfect Workplace
More and more people are discovering that they enjoy working from home in the midst of the pandemic. While many people didn't have workplaces in their homes prior to the pandemic, having an ADU on your property provides a great place to work from home and maintain productivity.
This is also a great option because it provides a way to keep your work life and your home life separate from each other. When the workday is done you can leave everything in your ADU and live a life that is free from the stresses of your job.
6. Grow Your Property Value
Another great benefit of building an ADU on your property is the boost that you'll see for your property's value. Building an ADU drives up your property value because it creates additional living space that is developed. This means that your property will have a big edge on other properties in your area if you decide to sell at some point.
7. Accessory Dwelling Units Are Sustainable
If you're someone that is concerned about the state of the environment then you'll love the benefits that an accessory dwelling unit provides. It has very little impact on the environment and is a sustainable housing option. An ADU requires far fewer resources in order to build and uses less energy to create a comfortable environment.
Building an ADU creates a small and cozy area for you to live or grow your hobbies and productivity without causing harm to the Earth.
Consider Building an ADU on Your Property Today
Building an ADU is a great option for just about any homeowner. It is a sure way to increase the value of your home and property while also creating more living space for remote work, your hobbies, or hosting renters and guests. Best of all, it uses minimal resources to build and small amounts of energy to heat and cool.
For more helpful articles on a bunch of topics, make sure you check out more of our website today.