Travel
5 Tips On Traveling In Miami For New Visitors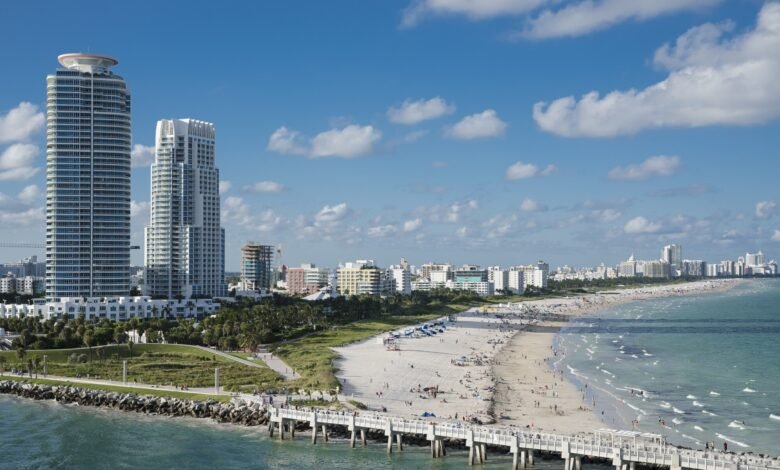 In 2018 a record-breaking 23.3 million people visited Miami. And while travel has been quiet during the pandemic, there's no doubt that Miami will always be one of the most popular destinations in America.
With pristine beaches, unparalleled nightlife, and an atmosphere of glitz and glamor, it's easy to see why Miami is so popular.
If you're planning on visiting for the first time, check out these five top tips for traveling in Miami.
1. The Beach is Only one of The Best Attractions in Miami
Most people head to Miami for the incredible beaches. While catching a tan at one of the top beaches in Miami is a must, you should take some time to check out some other attractions too.
Check out Wynwood, Little Havana, Brickel, and Coral Gables, for example. An incredible activity is to head out on a Miami helicopter tour and get a birds-eye view of the jaw-dropping city. Sounds dreamy, right? Head over to Breezehelicopters.com and book one of the helicopter tours in Miami for your trip!
2. Avoid Eating and Drinking on Ocean Drive
You may be itching to dine out on Ocean Drive. It's renowned for its buzzing atmosphere, world-class people-watching, and plenty of places to eat and drink.
That being said, if you've got a tight Miami vacation budget, it's best to avoid this popular strip. There are much better restaurants around Miami, and the establishments on Ocean Drive tend to be overpriced and underwhelming.
3. Learn Some Spanish
Miami has a strong Latin influence, and when you're visiting, you're bound to have encounters with people who speak to you in Spanish. It's helpful to know some basic words such as Hola (hello) and Gracias (thank you).
Spanglish is encouraged and appreciated!
4. Don't Hit the Clubs too Early
The nightlife and clubbing scene in Miami is some of the best in the world. So, no doubt you'll want to rub shoulders with the rich and famous at some of the hottest nightclubs. If you turn up at a club any time before midnight, you'll be walking into an empty room.
Many headliner DJs only start playing at 3 am, and the first clubgoers will start arriving at midnight.
5. Be careful not to Double Tip
It's custom in Miami for establishments to add a gratuity charge to your bill. This is usually around 18%. For a first-timer, you need to remember to check the bill to make sure that you don't double tip. It's an easy way to fly through your vacation budget!
You're Prepped for Traveling in Miami
Traveling in Miami is safe, fun, and bound to be one of the most memorable travel experiences. Armed with these top travel tips, you're all set to get the most out of your vacation. Remember to explore the attractions, have a chat in Spanish, and enjoy the glamorous clubs.
Did you enjoy this post? Our site is packed with travel content to inspire your next vacation — keep exploring for more articles!