Travel
Private Jet Rental: 5 Things All First-Timers Should Know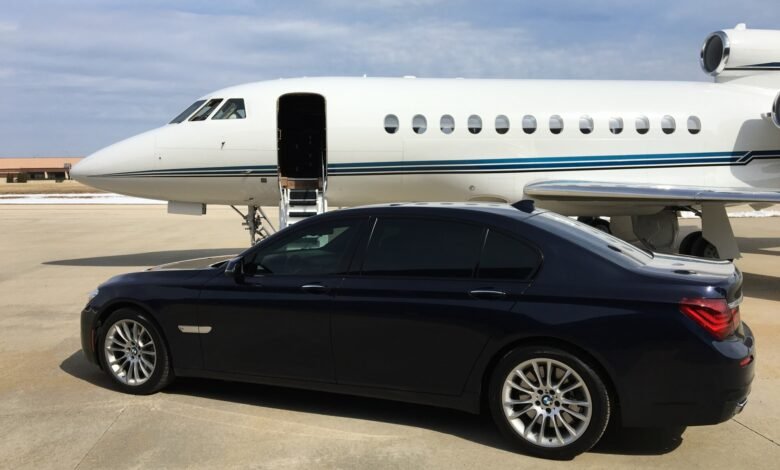 The US Federal Aviation Administration (FAA) handles an average of 45,000 daily flights. However, if you're booking your first private jet rental, you'll be part of a small percentage of these flight figures because you'll be enjoying a luxury experience rather than flying commercial.
But, if you are a first-timer, what should you know before your private jet takes off? After all, you want to get the most from your flight and ensure your guests have an amazing time. The good news is that preparing for your introductory private jet journey isn't as daunting as you might think.
Read on to find out all you need to know about traveling for the first time on a private jet.
1. You Don't Need to Turn Up as Early
There is no need to turn up hours before take-off when renting a private jet, and arriving around thirty minutes early should be enough time. Don't forget; you may be able to drive right up to the jet or arrange for a driver to drop you off on the tarmac.
2. You Can Bring Baggage On Board
There will be strict weight regulations as private jets are smaller than commercial airplanes. But, you can pack a small bag and take it on board with you. This is useful if you want to freshen up using your own toiletries before you land.
3. Private Jet Rental Catering
If you have specific food or beverage requests, or your guests have special dietary requirements, you should inform your luxury jet charter service in advance. They will take care of the details and ensure there are plenty of suitable in-flight refreshments for everyone on board.
4. Consider Private Jet Etiquette
When it is your first time on a private jet, you may wonder if there are any specific social expectations or a dress code. The answer is not really. You don't need to wear office attire, but you should turn up in smart clothes.

Private jet etiquette usually requires other guests to wait until the person renting the service takes their seat first. In general, you only need to display good manners to meet the etiquette requirements.
5. There Are No Tipping Guidelines
When considering how to rent a private jet, you'll ask how much does a private jet cost before you book. But, you may also wonder if you should tip the crew at the end of the flight. There are no guidelines for tipping, and some charter services will forbid their staff from accepting gratuities.
If you'd like to leave a tip, you can discreetly ask a cabin crew member if this is acceptable.
Enjoy Your Private Jet Journey
You'll be understandably excited to rent a private jet for the first time, so take it all in and enjoy the experience. Flying privately is a luxury, so sit back, relax, and let the attentive cabin crew look after you.

If you are traveling with others, why not make it into a social experience that everyone will be keen to repeat? You'll soon be the go-to person in your group when it comes to private jet rental queries.
Before you rush off to book your private jet, be sure to browse more great posts in our Travel section for more helpful hints and tips.