Home Improvement
The Guide That Makes It Simple To Build The Ultimate Home Car Garage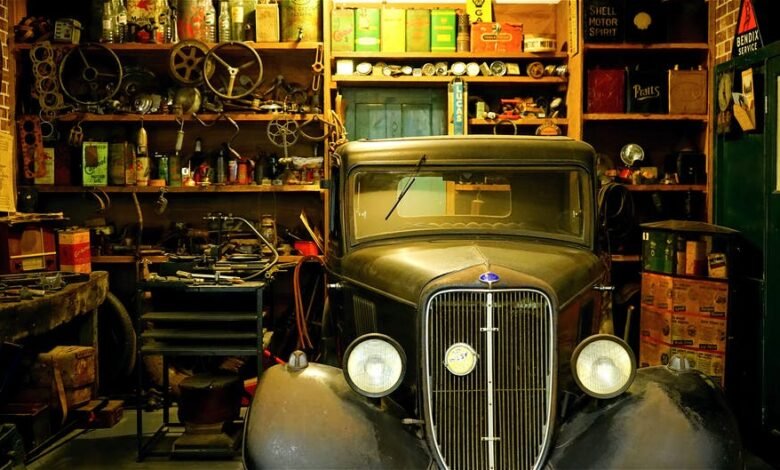 Perhaps you're building an ultimate home car garage because you're a passionate tinkerer? Or maybe you're hoping to add to your home appraisal value? Whatever the reason for a garage makeover, you'll want to make it the very best it can be.
​​In this guide, we'll take you through planning, budgeting, and materials and discuss the gear you can't live without. So read on!
Declutter
Before you can even start with your renovation, you need to clear some space. Cleaning your garage will help you take stock of what you already have, what you need to buy, and how you want to lay your garage out in the future.
Smart mechanics have a place for everything, so put away your tools and parts in cabinets. Sweep the floor, clear your benches, and clean the walls.
If you need inspiration, channel some advice from your favorite garage guru or workshop wizard. Even decluttering doyenne, Marie Condo, has tips for creating a zen garage space.
Plan Out the Space
Every car obsession is accompanied by a love of tools, parts, and equipment. But you need space for all of these gadgets and somewhere to store them.
Must-have items you might have on your list include:
Workbench
Clear space
Tool and parts storage
Specialty tools
A lift
You may already have some of these tools and gadgets. If you don't, shop around online to get a feel for price ranges and add them to your budget.
Once you know what you want, create a floorplan of your garage space. You can do it on paper or use one of the many online tools.
Take a Top-Down Approach
Once you start renovating your custom car garage, it's best to begin at the top (the ceiling) and work your way down to the floor.
Update all your lighting and give your ceiling a fresh coat of paint. Next, paint the walls and refinish the concrete floor. Choose a durable, heavy-duty garage floor coating like a two-part epoxy.
If you're not comfortable with certain aspects of the build, such as the plumbing or electricals, don't be afraid to get the professionals in.
Don't Forget the Security
Garages are attractive places for thieves because they're usually filled to the brim with expensive tools and equipment. So how do you keep your garage safe from intruders? When planning out your ideal garage design, you need to consider your security options.
Include in your plan:
Motion-activated floodlights
Simple landscaping–don't provide cover for thieves
An automatic garage door closer
Tinted window glass or film
Secure service door locks
An alarm system
Finally, don't forget to insure anything expensive in your garage. Whether you have classic cars or a family wagon, it's essential to read more about auto insurance to decide how best to insure your vehicle.
Building the Best Home Car Garage
Now, you're a smart homeowner armed with the knowledge you need to design and build your dream home car garage. Do you feel ready to put your money on the line for that ultimate car parking space or workshop? Then get to it!
For more unmissable garage renovation and organization tips and tricks, head back to our website and browse our other articles.