Travel
How To Convert Money Abroad: A Guide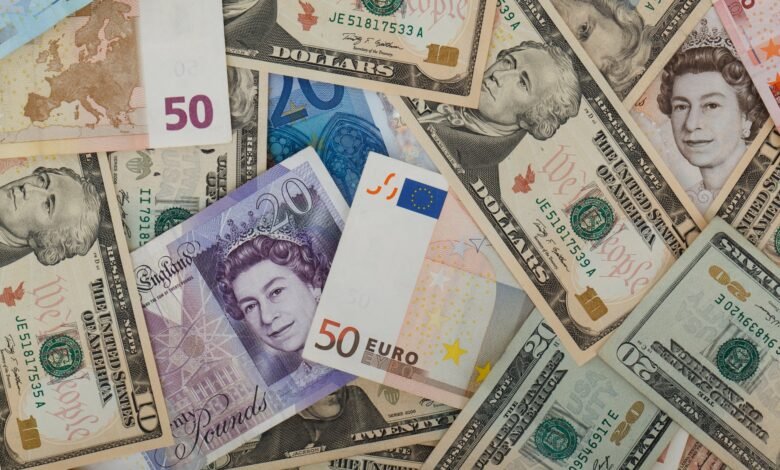 Did you know that 71% of Americans have traveled abroad at least once in their lives? This means there's a very good chance you're embarking on an international trip sometime in the future!
Traveling out of your own country can be tons of fun. But there are also other things you need to figure out, such as the culture and currency.
If you're traveling out of the country soon, then you'll probably have to deal with a different currency or two. In that case, you'll want to know how to convert money. Read on to find out more!
How to Convert Money Before You Leave
The best thing to do before you leave for your trip is to get in touch with your bank. They'll be able to get you the best exchange rates!
Let them know how much cash you need and in which foreign currency. They can then get you money quickly if it's a small amount, and if there's a fee, it'll be a small one compared to the other methods on this list.
For larger amounts, they can either deliver it to you or you can pick the envelope up at a nearby branch within a few business days. You can also pay more for overnight shipping if you need cash in a hurry.
Online Currency Converters
If you're looking for other options, you can also order online through an online currency converter. This gives you more convenience, as you'll order from the comfort of your home and you'll get the cash delivered.
However, this definitely comes at a price. Not only the exchange rates be less than optimal, but you'll also be charged a fee for delivery.
Airport Currency Exchanges
Let's say your trip is imminent and you don't have time to wait for your bank or an online currency converter to deliver you cash.
In this case, you might think that visiting the airport currency exchanges is a good idea before you get on your flight. However, it should be your last resort!
This is because the currency exchanges know you're a captive audience and offer some of the most terrible exchange rates and highest fees. If possible, wait until you land to get some cash, as there are cheaper ways to exchange money once you're at your destination.
How to Convert Money at Your Destination
It happens to all of us; we bring a bunch of money with us on vacation, but we just run out for some reason (It's probably all those souvenirs you've bought)! The good news is, there are ways to get more cash.
Here are your options!
ATMs
If your bank has ATMs at your vacation spot, then this is your best bet. You'll get the best exchange rates and low fees for being a customer.
The next best thing is to use their sister banks' ATMs. Exchange rates and fees will be a little higher, but they'll still be better than some other conversion methods.
To find out which sister banks are in your vacation destinations, just call and ask your bank before you leave!
Go to Local Banks
If you've brought some American dollars with you, you can head into a local bank to exchange currencies. While the airport and even your hotel might have currency exchanges, you'll have to pay dearly for that convenience.
Local banks will give you some of the best exchange rates around!
Use an International Credit Card
There are many international credit cards that offer very competitive rates when you're abroad. Sign up for one before you leave and you'll reap the benefits of not just good rates, but also rewards!
Make sure that when you're swiping your card, you're paying in the foreign currency. Paying in USD can incur transaction and conversion fees.
Of course, you probably won't be able to swipe your card everywhere you go, which is why it's always a good idea to have some cash on you.
On that note, you should avoid getting a cash advance with your travel credit card. While it'll get you cash in hand, you'll pay for it in the form of a high fee and APR.
How to Send Foreign Currency
Maybe you're not the one on vacation, but rather, your loved one is. And they're in a bit of a tight spot. In that case, you might be wondering how to send money internationally.
The best method would be to send a bank transfer from bank to bank. If that's not possible, you can try using an international money transfer service for a fee.
Other choices include using digital banking services, international wire transfers, and multi-currency debit cards. Or if you have some cryptocurrency, that can be an option as well.
Make Purchases With Ease While Overseas
Now that you know how to convert money when traveling out of the country, you won't be paying huge fees. Or worse yet, you won't be stuck without a way to pay for things either!
In general, the best thing to do is to request cash from your bank before you depart. And once you're at your destination, save some money by using your bank's ATMs, or its sister banks'.
Make sure you avoid using exchange currencies if possible, as this will be the most expensive option. But if you have no other choice, at least there will be plenty of them, especially in popular tourist destinations.
Need more advice on international travel? Not to worry! Just read more of our blogs so you can brush up before you depart.