Featured
5 Reasons Why You Need To Get Rid Of Pipe Rust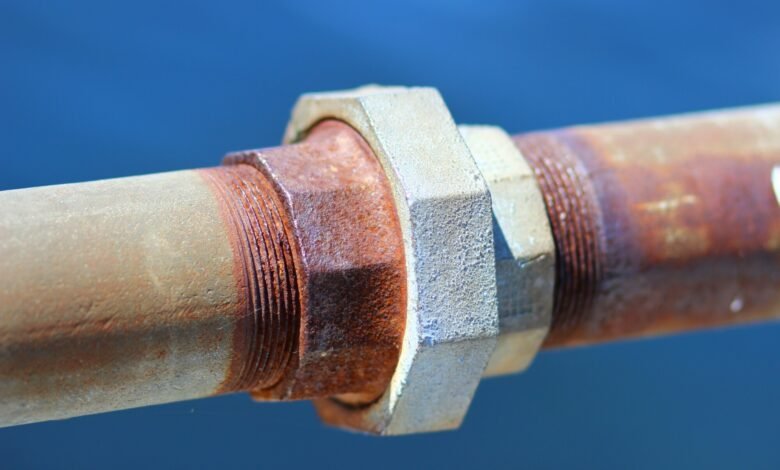 When you are a property owner, you need to take care of your infrastructure to the best of your ability. By handling your plumbing work, you won't have to deal with backups and other problems.
Pipe corrosion is a plumbing issue that you'll need to address in your building at one point or another. Corrosion is always a possibility anytime you're dealing with metal and moisture, so you should nip it in the bud at once.
Read on to learn more about why you should take your pipe rust issues seriously.
1. It Can Cause Health Issues
First off, you should get to know how corrosion can create health issues if left unchecked.
The corrosion will taint the quality of your water with a red, orange, or brown tinge. Drinking this water can also cause some illnesses and gastrointestinal issues.

If you're dealing with pipe corrosion in a commercial building, it can be subject to health and safety inspections. Always get your water checked out to understand what levels of corrosion you're dealing with, so that you can rectify the issue.
2. Your Pipes Will Get Weakened
It's important to recognize that corrosion will also weaken your pipes for the long haul. This can lead to leaks, pipe bursts, and other forms of costly plumbing damage.
Instead of having to learn how to fix broken pipes, do your part on the front end by keeping your pipes strong.
3. Corrosion Makes Your Pipes Look Unsightly
The aesthetics of your pipes matter. Even if your pipes are completely functional, you can expect property values to go down if corrosion is rampant. Work with a professional that can apply anti-corrosion solutions so that you don't have to deal with these issues again once you have rectified them.
The onus is on you to keep your pipes up to par, and managing corrosion is a huge part of this.
4. This Damage Lowers Your Property Values
Don't lose sight of the fact that pipe corrosion will also have an effect on the property values. No prospective buyer is thrilled about getting a home that might be subject to leaky pipes.
Conversely, fixing your pipes by getting rid of corrosion issues will give you an incredible return on investment (ROI) that can put more money in your pocket.
5. You Build Longevity Into Your Plumbing System
A little bit of pipe maintenance goes a long way when you want your system to last for the next several years. Fixing your corrosion issues give you a better chance of experiencing quality service from your pipes for decades to come.
Make sure that you take time to find the help of professionals that can address these issues on your behalf.
Click here to learn more: xtreamclean.se/relining-stockholm/
Take Care of Your Pipe Rust Issues
As you can see, pipe rust can create huge issues for you if you don't get rid of it. Use the points above if you'd like to do what's best for your plumbing.
Check out our other articles to learn more about business and finances and several other topics.