Travel
8 Best Places For River Rafting In India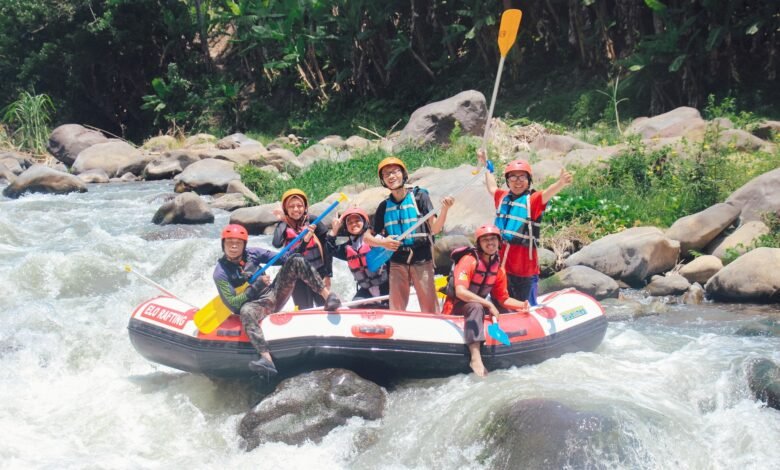 The most popular adventure sport in India, River rafting, is the first love of adventure seekers. Due to that, the number of places for river rafting in India has increased. Currently, from North India to South India, there are many destinations to enjoy river rafting. Therefore, we have shortlisted the seven best places for river rafting in India.
Coorg
Ganga river, Rishikesh
Ladakh
Tons river
Kundalika River
River Beas, Kullu
Brahmaputra river
Teesta river
1. Coorg, Karnataka
Located in the southern part of India,Coorg is a beautiful spot for river rafting. There are two places to experience rafting in Coorg. One is "Barapole rafting base," and the other is "Dubare" rafting base. Barapole base has rough water currents and rapids of 1-5 grades suitable for extreme adventures. On the other hand, Dubare base offers a slightly easier rafting adventure as water is calm and perfect for beginners.
Best Time – July and August is the best time to enjoy rafting here.
2. Ganga River, Rishikesh
Emerging yet the most popular destination for river rafting in north India, Rishikesh is the ultimate rafting spot for Indians. In 2019, before covid, 5 lakh adventure enthusiasts enjoyed river rafting in Rishikesh. Rishikesh offers rafting in four sections: Brahmapuri – 9 km, Shivpuri – 16 km, Marine drive – 24 km, and Kaudiyala – 35 km.
To know more about river rafting in Rishikesh prices, timings, and stretch details visit here.
Best Time – March to June
3. Indus River at Ladakh
Leh-Ladakh is already a hot-shot destination for people residing in metro cities. So why not try something adventurous like river rafting here. Rafting in Ladakh is performed on the Indus and Zanskar river. The difficulty is of easy level and ideal for first-timers. Also, remember that the temperature ranges under 15-20 degrees throughout the year in hilly terrain.
4. Tons river, Uttarakhand
Tons river in Uttarakhand is no less than a hidden gem for river rafting in India. It is located a few hours drive from Purola village near Mori. River rafting here is of medium difficulty. The rapid grades are III, IV, and V. If you had some rafting adventure experience, then it is ideally of your kind.
More about tons river rafting expedition visit Aquaterra adventures.
Best Time – October to March
5. Kundalika River, Maharashtra
If you're planning a trip to western India, the Kundalika river in Maharashtra offers river rafting. It is a small river flowing from the Sahyadri region. Kundalika river is also the preferred rafting destination for travellers in Maharashtra who don't like to go outside of the state to enjoy adventure sports. The chargers for rafting in Kundalika are between Rs 1500-2000 per person.
Best Time – October to December & Mar to May
6. River Beas in Kullu
Another famous spot for rafting in India is Kullu. The rafting in Kullu is done on the river Beas. Kullu is a hill station easily accessible from Manali. There are three rafting points in Kullu, namely Pirdi, Babeli, and Jhiri. The cost of rafting ranges from Rs 400 – 1300 per person. The stretch is 7 km, 10 km, and 14 km.
For best river rafting in Kullu, book your rafting adventure here.
Best Time – November & December and March to June
7. Brahmaputra river in Arunachal Pradesh
One of the best places for river rafting in northern India is Arunachal Pradesh. The rafting is performed in the tributary river of the Brahmaputra, i.e., the Lohit river. The rafting expeditions are challenging, and you'll witness mountains and trees on your rafting route. Along with rafting, you can enjoy kayaking here. The minimum cost of rafting in the Brahmaputra river is Rs 450 per person.
Best Time: September to June
8. Teesta River at Darjeeling, Sikkim
Teesta River at Sikkim is a well-known rafting spot in India. It flows in Darjeeling town of Sikkim state. The river offers some of the best white water and challenging rapids. So paddle down your way through white foamy water and enjoy the magnificent surroundings of this place. What makes rafting adventure more impressive is, it is basic for anyone yet thrilling.
Best Time: January to June
Other not known destinations for river rafting in India are Devprayag, Goa, Spiti, and Kolad.