Food & Drinks
Microwave Recipes To Satisfy Your Midnight Cravings In Delhi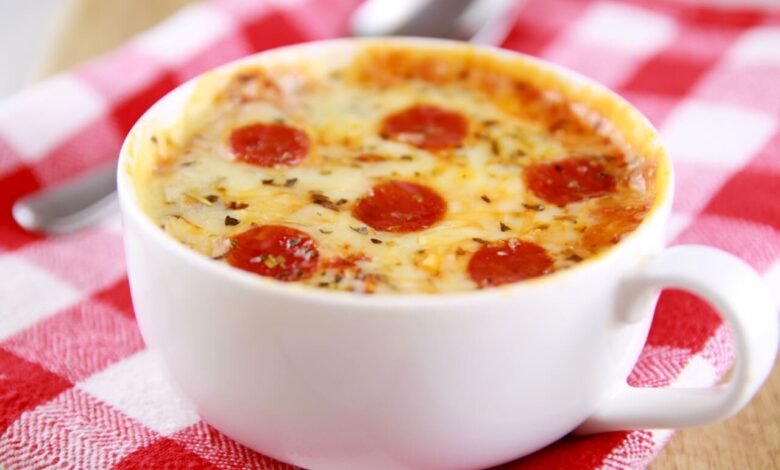 You've just finished catching up on an episode of your favorite show after a long day at college or work when you glance at the clock. It's past midnight. You'll probably head to bed soon but you can feel the first hints of hunger cravings hit you. And going to sleep on an empty stomach is no fun. But it's way past the curfew on your boys' PG in Laxmi Nagar so you can't order something, and breakfast in the dining hall is a long way away. You could just make Maggi but it'll be the third time this week and you're getting tired of the repetition. So what do you do? The microwave to your rescue!
And we're not talking about microwaving salmon or any other exotic produce, there's a whole host of recipes you can whip up in the microwave using just leftovers or basic ingredients that you probably already have in your hostel room. And since they take only a minute or two to prepare, you can satisfy your midnight cravings in no time. Check them out.
Microwave Nachos
This one is a student favourite, especially since it's super versatile and affordable. While there is a basic recipe involved, you can pretty much substitute every ingredient depending on your tastes and what you have at hand. Simply top a handful of nachos (or regular corn chips, potato chips, tortillas, or even torn pieces of pita bread or roti) with your favourite type of cheese and a variety of toppings that you might already have.
Our favourites include jarred sauces and condiments, and a packet of oregano from your last pizza order which can add a tonne of flavour. If you're the sort of person who stocks up on veggies then tomatoes, onions, bell pepper, olives, and sweet corn are great additions to this recipe as well. Microwave the nachos until everything's heated and the cheese is bubbly and you've got yourself a great midnight snack.
Quiche in a Mug
Guess what, quiches aren't just for fancy brunches. You can create a quick and easy quiche for yourself with just a few ingredients – eggs, milk, seasonings, and cheese. Just like most microwave recipes, you can easily customise this to your taste. If you've got some cold cuts in the fridge, or a jar of sundried tomatoes, you could chop them and add to your quiche mix. A few leaves of spinach can make a great (and healthy) addition too.
Mix everything up in your favourite mug and microwave for sixty to ninety seconds depending on the wattage of your microwave. You know it's ready to eat when the edges of your quiche begin to pull away from the sides of the mug. Enjoy your perfectly cooked quiche while it's warm and you'll find your room has been transformed into a brunch cafe at midnight.
Fruit crumble
We've all been guilty of buying fruits that we don't end up eating. Well this one's going to use up that fruit and satisfy your midnight sweet tooth all in one go. This cheat's fruit crumble involves only three ingredients – the fruit of your choice, some sugar, and a few biscuits. Simply cut up your fruits into small pieces, we prefer juicier fruits like cherries or strawberries, but apples or pears will work just as well. Cover them with a spoon of sugar and microwave for a minute or until the fruits are cooked and the sugar turns sticky. Then top with crushed biscuits and microwave for thirty more seconds and you'll have a warm fruit crumble that you can devour on its own or with some ice cream. Now that's a midnight treat you'll not want to miss.
"Fried" Rice
Even if you're a regular subscriber of some tiffin services in Delhi, you could be missing out
on the flavours of good Chinese food. Luckily, you don't need to keep missing out because this
recipe of microwave "fried" rice is one that you can break out whenever the cravings (midnight
or otherwise) hit. This one requires a few more ingredients than the previous ones, but you'll
probably have most of them handy, especially if you can borrow leftovers from the dining hall of
your hostel or PG. Simply mix a bowl of leftover rice with any veggies that you have, a teaspoon
of oil (we like sesame), soy sauce and hot sauce. Then microwave it for a minute until
everything's piping hot. You can add an egg to make this an egg fried rice, but vegetarian is
great too. This will keep you full and satisfied, especially if you're pulling an all-nighter.
And there you have some of our best microwave recipes that you can whip up in minutes, even
at midnight. So don't go to bed hungry anymore, try out one of our quick and tasty suggestions
and you'll see just how easy they can be.
For more articles visit this website