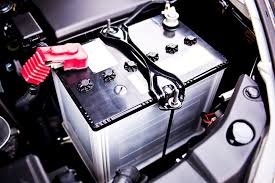 Car issues are inevitable. While it would be great if you never had any vehicle problems, that's not reality. In fact, one of the main auto problems that you'll face is a dying battery.
Unfortunately, your whip can't run without it, so when it's time for a replacement, you'll want to get it done quickly. So, what are the signs that it is time for a new car battery? Well, we'll explain that below.
1. The Dashboard Lights Flickers
Your vehicle relies on the battery to start the engine and fuel other electrical parts of the car. Not only that, but the dashboard is essential for providing information about the status of your vehicle while you're driving.
If the dashboard begins to flicker, that might not be because of the dashboard itself. Oftentimes, it's the result of an aging battery. Therefore, you should get the issue looked at as soon as possible.
2. Slow Rolling Windows
Your car issues may not always be drastic, sometimes they're subtle. If you notice that your car windows are rolling down slowly, it might be because of your battery.
If you're unsure whether it is the window motor or the battery, take it to your local auto part retailer. They can check the life of your battery at no charge.
3. Slow Engine Turnover
Chances are you've gotten in the car and had those moments when your engine was slow to start up. This is one of the most noticeable signs of a faulty battery. Most car issues require immediate attention, and this is one of them.
A faulty engine that goes out is expensive to repair. On the other hand, it's more affordable to buy a new battery than to buy a new engine.
4. Corrosion Buildup
Corrosion buildup is actually normal. However, if you notice an extreme amount of corrosion covering your battery, that's not good. Corrosion happens as a result of escaping gases, leaking battery fluid, and an old battery.
But no matter the cause, it's vital to get the issue addressed as soon as possible. For the most part, build up is a telltale sign that it is time for a new battery. This is especially true if the battery is over 5 years old.
If you want to change your battery yourself, take a look at this changing battery guide to learn how.
Car Issues: Get a New Battery
As you can see, sometimes it's hard to avoid car issues, especially when it's related to the battery. You don't want to ignore any vehicle problems when you notice that your battery is faulty. Many areas of your vehicle rely heavily on the battery, so you'll want to get a new one before things get worse.
Did you learn anything from this article? If you did, consider checking out more of the content on our website to discover other auto-related topics.