Jobs & Career
Everything You Need To Know About Becoming A Bartender In Australia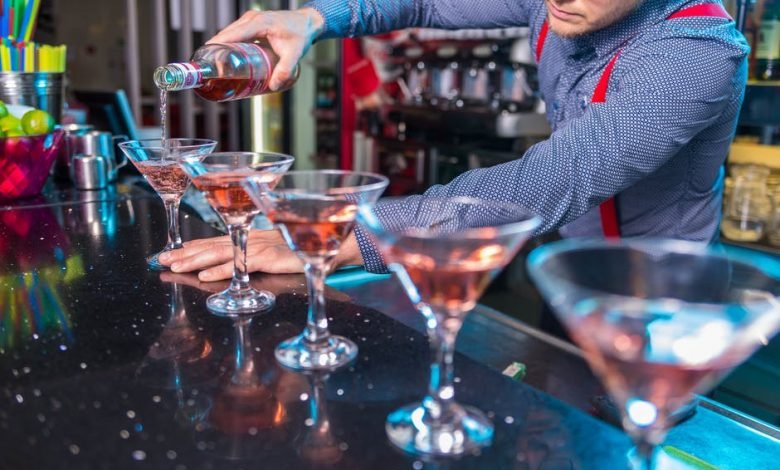 The greatest part about becoming a bartender in Australia is meeting new people on a regular basis. Aside from your coworkers, you'll encounter a lot of other travelers and locals. This is particularly useful when you are new to a location.
Even though you will be working most weekends in Australia, you will be handsomely compensated. You may also supplement your income with tips.
Because of your expertise, it is simpler to obtain work as a bartender elsewhere after you have established yourself as a bartender. Yet, you need to know that the process of becoming a bartender in Australia is a bit different when compared to the US and Canada.
Keep on reading for our full breakdown of how to become a bartender in Australia.
Becoming a Bartender 101: Understanding the RSA Certificate
Let's start with the basics.
If you serve or sell alcohol to clients as part of your work in Australia, you'll need the RSA (Responsible Service of Alcohol) certificate. If you operate in a bar, restaurant, pub, or bottle shop, you'll need the RSA. This rule is in effect in all Australian states.
There is no RSA license that pertains to all states in Australia, since each state has its own legal laws surrounding alcohol. So, if you wish to work in a different state, you'll need a new RSA.
During the course, you will learn a lot about the legal requirements for selling and dispensing alcohol, as well as how to handle it responsibly. (For example, how to spot a drunk person or how to prevent giving alcohol to minors).
Before you apply for a job, you need to have your RSA certificate. Make a note of the RSA on your resume. It is not required to have it beforehand. Restaurant positions, in particular, enable you to submit your RSA within the first few weeks of employment.
When you already possess your RSA certificate, you'll have a higher chance of being hired as a bartender.
Thus, you'll want to check out these RSA courses and pick the one that suits your needs best.
Becoming a Bartender in Australia: The Lifestyle and Benefits
We've always believed that working in the hospitality business is a must.
Whether as a bartender, waitstaff, server, or kitchen hand. It instills essential life skills. Such as how to work effectively with people and communicate with them, as well as devotion, commitment, and patience.
You're always interacting with clients and coworkers. And, the social element of working in the hospitality business may lead to lifelong friendships.
The Financial Perks
Apart from establishing strong bonds with customers and coworkers, it may also be a lucrative way to make a livelihood (depending on where you live/work).
Many people utilize bartending and hospitality jobs as a means to support themselves while attending university and completing their education.
It's especially appealing since many locations provide flexible working hours, sometimes needing weekend employment to accommodate other obligations, such as school.
Traveling and Exploring the World
Bartending is a profession that is practiced all around the world. I lived and worked overseas for a year when I was 21, which allowed me to travel across Europe for almost half of that period and see 20+ countries – some of the most memorable experiences of my adult life.
Even if you aren't the most experienced bartender or can't remember every cocktail recipe in existence, you may open doors by displaying confidence, charisma, dedication, and a desire to learn.
Bartending may expose you to a wide range of social contacts, allowing you to form lifelong friendships and connections while also paying for your trips.
To Take or Not to Take a Bartending Course?
This is dependent on your location. Due to their strong drink and cocktail cultures, both Europe and the United States have excellent courses and schools.
Thankfully, you may now enroll in excellent online courses as well as other in-person programs in Australia.
Gaining Experience
You'll learn a lot via hard work, a love for the business and the art of creating excellent drinks.
The most essential element in being a great bartender is on-the-job experience.
Passion for Learning
Learn as much as you can about cocktails, drink recipes, brewing, distilling, and winemaking.
Hopefully, before beginning as a bartender, by reading, researching, and absorbing up as much knowledge as possible.
When looking for a job as a bartender, this will give you greater confidence. Knowledge of the liquor business and the drinks you'll be selling will offer you an advantage over others who haven't worked in the sector before.
Continue to improve your knowledge by reading, attending industry events and tastings, and finding a mentor who can educate you on how to become a better bartender.
Also, how to manage a venue, and/or how to make excellent cocktails after you've been employed as a bartender (depending on where you want to take your bartending career).
Can You Get a Bartending Job Without Having Prior Experience?
When it comes to being employed as a bartender, previous experience and a desire to learn are two crucial criteria.
If you don't have any prior experience, you'll need to demonstrate confidence and a willingness to learn all there is to know about the business. You need the experience to obtain the job, but you also need the job to acquire the experience.
Bartending is all about providing excellent customer service and a pleasant experience. Demonstrate a pleasant demeanor, the ability to effectively engage with clients, and a dedication to your trade, and you'll be employed in no time.
Ready to Start Your New Career?
Becoming a bartender doesn't have to be as complex as rocket science. And, if you're trying to become one in Australia, the process can be quite straightforward.
We hope that our guide has shed some light on how to become a bartender, and the serving alcohol regulations you need to follow in Australia.
And, if you liked reading our article, then you'll love checking out our additional tips and tricks. All of those (and more) will be available to you in our career and lifestyle sections.