Featured
5 Rewarding Benefits Of Outdoor Blinds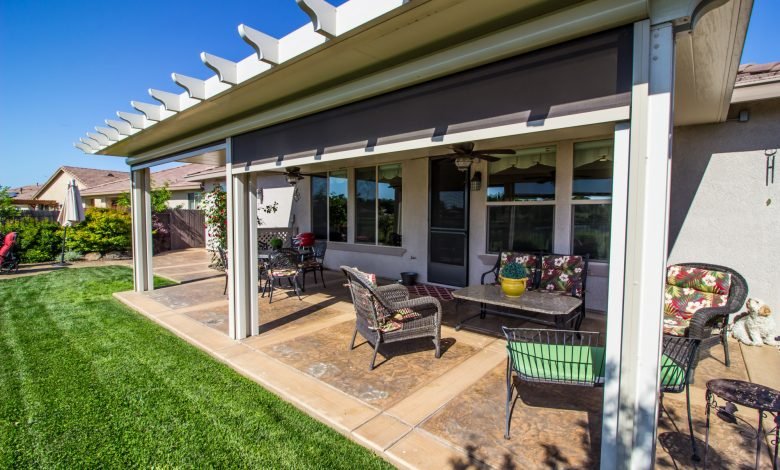 The latest research indicates that 59% of Americans who picked up tools in 2020 to improve their homes, will continue the trend this year.
If you're one of these newly enthusiastic DIYers, you're probably always on the hunt for ways to make your home even better. Perhaps you want to extend your improvements to your business too.
Outdoor blinds are one of the best window treatment options for homeowners and small business owners who want to upgrade their spaces and benefit at the same time.
Here's how outdoor blinds can boost your interiors.
1. Year-Round Appeal
Outdoor blinds are the best window treatments for maximizing your home's floor space. These innovations can help make outdoor living spaces usable all year round or add comfort where seasonal changes that make certain rooms unpleasant at times.
These blinds attach easily to outdoor overhangs, so you can enclose your patio for maximum comfort and protection from the elements. This is a huge benefit to cafés and restaurants with outdoor seating areas.
2. Versatile and Durable Window Treatments
Since they're made to withstand wind, rain, and UV rays, outdoor blinds offer supreme durability that far exceeds their indoor peers.
You can use them with just about any roof angle, so they're suited to both home and commercial use. Top-quality blinds like Gibus, Renson, and Ziptrack Outdoor Blinds offer customization options too.
What's more, you're bound to find a color scheme and finish that suits your decor perfectly.
3. Enhanced Sun Protection
If you want to buy window treatments that can help reduce your energy bills, you should seriously consider outdoor blinds.
Installing these window treatments offers an extra layer of insulation that protects your home from excessive heat and cold. That means you'll use less electricity to power your heating and cooling systems, and correspondingly lower energy bills.
If you own a restaurant located in a hot climate, they can attract more customers to your outdoor dining areas in search of respite from the sun.
4. Privacy From Prying Eyes
Do you have nosy neighbors or want to explore the best privacy options for your commercial spaces? Outdoor blinds provide a barrier against curious onlookers in both commercial and residential settings.
If you want to create airflow at the same time, you can open the blinds halfway to allow the cool breezes in.
5. Spreading the Word
If you're going to purchase window treatments, why not choose those that double as advertising material. If you own a commercial enterprise, you can print advertising on the outside of your blinds to attract the attention of passing traffic.
This serves as a great reminder to your customers about the services you offer and can lure passers-by in for dinner.
Boost Your Home and Business
Window treatments are one of the easiest ways to add extra appeal to both commercial and residential spaces. They're practical as well as attractive and help add an extra layer of elegance to any space.
Would you like some more of the best ideas for upgrading your surroundings? Keep browsing our website.