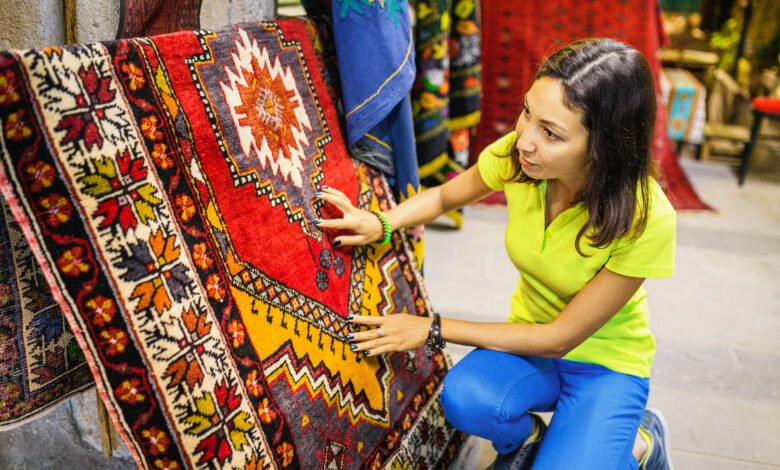 It's no secret that a rug can warm up a room, both literally and figuratively. A good area rug can help insulate the floor and make it feel cozier. And now more than ever, people are buying rugs to brighten up and add a dash of style to their living rooms and more.
Have you been thinking about investing in a new rug? Adding a rug might be that extra touch that your home needs. Check out this handy guide that will teach you how to choose rugs for your house.
What Is the Purpose?
There are so many different types of rugs, so before you start the process it's important to sit down and think about what you need the rug to do. Is it decorative, or do you need it to be durable and perform in high-traffic areas? While there are many benefits of using area rugs and throw rugs, the best rugs for your home are the ones that function well in the space.
What Size Do You Need?
The next step is to get out your tape measure and measure the room, your couch, and the area you would like it to fit in. It's worth the effort to do this so that you don't purchase a rug that is too big or too small. Even a few inches can make a difference, so be sure to take notes and measure it well the first time.
How Is It Cleaned?
Residential rugs are notorious for being subjected to all kinds of wear and tear. With that in mind, don't forget to learn how your potential rug needs to be cleaned. Some need professional cleaning, while others can be folded up and tossed in the washing machine.
What Is It Made Of?
Next, it's time to look at materials since rugs come in a wide variety of natural fibers and synthetic materials. You may want to consider whether you or your family members have allergies to wool or any other potentially reactive materials. Plus, what a rug is made of will affect its longevity, durability, and even its resistance to stains.
What Style Do You Prefer?
Now for the fun part of the rug selection process: the style! Think about what rug styles you prefer, whether it is a modern or classic look.
How To Choose Rugs for the Outdoors
Once you've got your indoor rugs taken care of, you can move on to the outdoors. Pick durable materials that can withstand the weather, dirt, and mud. You can find some great examples of these at thecinnamonroom.com which has some unique styles made of recycled materials.
Ready To Find the Perfect Rug?
Now that you've learned how to choose rugs for your home, you can find the best match. Establish a budget and measure the room that it will go in. Then you can pick your dream rug!
Did you find this article helpful? Then check out some of the other lifestyle topics on this site for more useful tips.