Technology Tips
What To Do When You're Running Out Of Disk Space in in Your Mac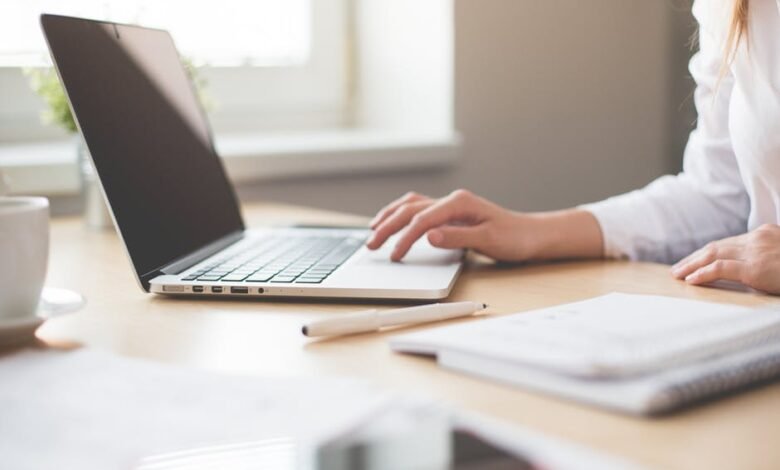 Are you looking to save disk space in your Mac?
The Apple iCloud is convenient, but it requires a stable internet connection. It could become expensive when you need extra space. After all, it costs about $0.99 per month for an additional 50 GB of space.
The good news is you have lots of ways to free up disk space. In this guide, you'll learn how to use your Mac disk space. Read on and achieve better management techniques today:
1. Find and Remove Duplicate Files
Duplicate files littering your Mac will take up a lot of disk space. These are tricky to remove, especially when you're nearing the end of its 10-year lifespan.
During this time, expect to have at least thousands of duplicate files. It applies whether they're intentional or accidental copies. The good news is Gemini 2, the duplicate finder, exists.
These apps are great for finding and removing copied files. Gemini 2 has a slick and easy-to-understand interface. It's available to purchase on their website with a free trial to help you decide.
Even if you aren't sure of this app, the Apple App Store has other options.
2. Empty Your Trash Cans
The Mac's Trash is the same as the Windows Recycle Bin. Instead of deleting your files from Finder, your computer sends them to Trash. It allows you to restore them if you change your mind.
It's a useful feature when you accidentally delete important files. However, if you want to clear disk space, get rid of these files in your Trash. Your Mac might have multiple trash cans, so be sure to empty each one.
Right-click your Trash icon and select Empty Trash from the ensuing menu. It allows you to delete every file sent from the Finder. You can find the icon at the bottom-right corner of your dock.
Your iPhoto, iMovie, and Mail have their exclusive trash cans. If you deleted files from these apps, you must empty them as well. Select Empty Trash from the Trash section of your specific application.
3. Uninstall Unnecessary Applications
All applications installed on your Mac will take up space. Once you stop using an app, uninstall them to avoid overloading your computer. Open your Finder and select Applications from the sidebar.
Look for your desired application and drag-and-drop its icon to your trash can. Do it as soon as possible since some of these will take a lot of space.
Do you want to uninstall the most space-consuming apps? Use Finder and go to the Applications section. Click the "Show items in a list" option and then Size to sort your applications by their size.
4. Clean Your iPhone or iPad Backups on iTunes
Backing up your iPhone or iPad using iTunes results in a lot of heavy backup files. Some of these can consume over 200 GB of space. If you want to avoid bogging down your Mac, focus on deleting these files.
Deleting them can involve some computer expertise. Your backup folders will have confusing names and locations. However, a lot of apps help you locate and delete these files.
Once you find these folders, you can pick the files you want to remove. Be sure to clean them from the trash can as well.
5. Remove Temporary Files
Your hard drive has tons of unnecessary temporary files. These files often take up disk space for no useful reason. Your Mac OS automatically removes them, but they can't locate everything.
Consider investing in a dedicated application to find more files to remove. If you clean your temporary files, it won't make your Mac run faster. However, the disk space it frees up can be useful.
Your browser has an option to clear your browsing data. However, it's not a good idea since your cache has files from various web pages. It allows your browser to load them faster in the future.
Focus on removing your other temporary files instead. Open your Finder app select the Go option on the menu. Pick the "Go to Folder" and type out "~/Library/Caches" to jump to your cache folder.
This folder has lots of subfolders containing various temporary files. Delete these files manually if you want to free up space.
For a safer deletion process, use a dedicated app to scan the files. It allows you to detect junk files. It ensures you won't delete vital cache files for specific apps.
6. Find Large Files in Your System
It's always helpful to know the exact files causing your Mac to lose disk space. Use hard disk analysis tools to scan your Mac's drive. These will display the folders and files using up the most space.
Delete these files and folders if you aren't using them. Otherwise, move them to external media to avoid burdening your Mac. For example, large video files are better off on external hard drives.
Another consideration is your critical system files. Never delete them since it will cause your Mac to stop running. Focus on your files to avoid accidentally damaging your computer.
7. Get Rid of Langauge Files
Mac apps have language files for every supported language. It allows you to start using different languages with your Mac system. However, if you only use one language, all those files are deadweight.
Again, it's best to get a dedicated app to remove these language files. Remove these files only when you need the space since they don't affect your computer speed. Keeping them isn't troublesome if you have more than enough free space for other files.
Free Up Disk Space Now
These are some of the best ways to remove unnecessary files and manage your disk space. Never let unnecessary files and applications slow your Mac down. Delete them as soon as possible and enjoy better performance soon.
However, removing unnecessary files is only the beginning. Study other ways to optimize your Mac performance to get the best experience.
Did you find this guide helpful? Consider reading our other posts and learn more valuable tips today.