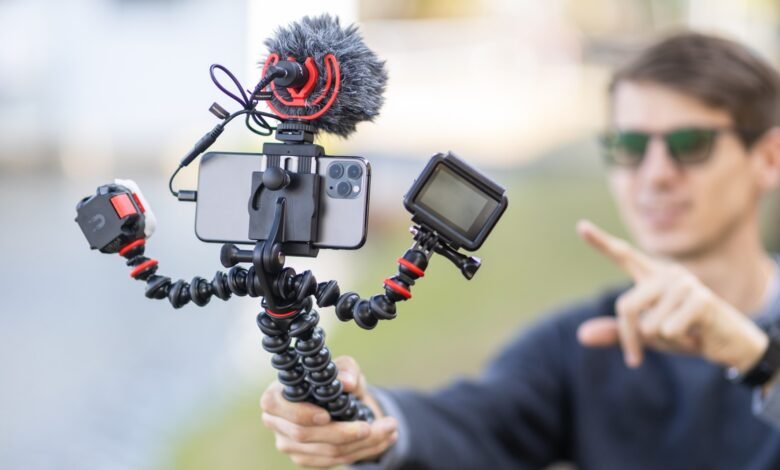 As you know the trend of vlogging has been arising. In this everyone started vlogging. Whom you see you see they are vlogging. You have seen a meme where there is a line that vloggers are everywhere be aware of. Your vlogging video has to look good and people have to be attracted to your vlogging videos. To attract more people your editing has to be good. So we will give you editing tips on how to edit vlogging videos to make your vlog a bit more attractive. When you are vlogging you have to see what is looking good on your video or not, most people don't know about it because they are not professionals.
How to edit vlogging videos?
Think before start
Intro on the first part
Manners of shooting videos
Use less transitions
Voice on some parts
Sound has to be good
Choose one main editing application
Use noise cancellation in video
Use best filters of color
Best background sound
Think before start
Before starting the vlog make a small sketch of your vlog how you do the editing of vlogging video. And then shoot your vlog whether you do day vlogging or other types of vlogging.
This technique of video editing will tell you how to do editing. So always make a pattern of your full vlog don't script it just make a sketch of editing you do later.
Intro on the first part
A very important step is the intro before the main video which gives a good impression of your vlog. This is the first rule of how to edit vlogging videos. That's how more people or followers will attract which is good for you.
Manners of shooting videos
You also need a little bit of knowledge of how to shoot the videos. Give your best if you are shooting nature or shooting yourselves. Taking beautiful shots in the video will help you a lot to make a good vlog. This will help you in editing vlogging videos with the best techniques. If you know about cinematography put one short part of cinematography of anything in the video which looks good in the video.
Use less transitions
Using fewer transitions will make your videos more attractive and professional. Using the transition after the intro video and then if you created the parts in the video then you can also use the transition. But use appropriate transitions for every part. Analyze for a second and then decide where the transition is needed.
Voice on some parts
Give your voice to the vlog while editing if needed like if you want to clarify something or want to give some extra information to the part or to some scenes. And always use sections in the video make individual sections in every part of the vlog if needed.
Sound has to be good
Edit vlogging videos rule also includes that your sound has to be good. If you are doing a vlogging video then use a good mic to record your own voice so that your audience can listen properly.
Choose one main editing application
Always use one editing application that you know properly. And know how to control it. This will help you edit vlogging videos quickly and fast and you also know every single function of the application. So this will also include in our list how to edit vlogging videos.
Use noise cancellation in video
Use cancellation of noise to prevent disturbing noise in the vlog or video. The sound has to be clear, soft, and on time.
Use best filters of color
Using best filters of color contrast after transition or the part where it is needed. This helps you to make your video quality better.
Best background sound
Use the best soft music in the background or use no copyright songs. Always use songs that suites your video or vlog part.