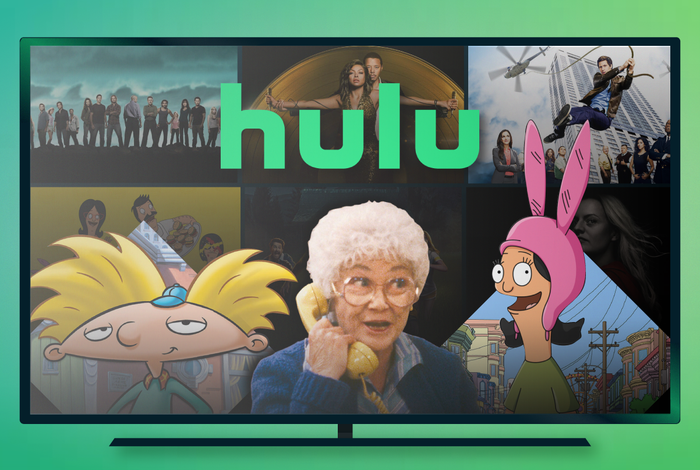 The majority of the people in the world are fond of watching entertainment series because of the quality content which different entertainment websites are broadcasting over their platforms. HULU is one of them and stands within the list of quality entertainment content sharing websites like Netflix, Disney+, Hotstar, Amazon Prime, and a lot more.
More or less, we are fond of watching quality content, with the optimal quantity of entertainment, and laughter which keeps the decorum maintained.
In this article, we are going to list down all the quality entertainment shows, which will give you quality time with your loved ones, and family members. So, are you ready? But before jumping to the main topic of discussion let's discuss some history of the HULU website for a better understanding.
HULU, A Well-Known Entertainment Website with Millions of Viewers
HULU is an American subscription video-based entertainment website, which publishes viewers-based content, and movies with a unique ending, and storyline which always fascinates viewers.
This Hulu is an American subscription video-on-demand service fully controlled and majority-owned by The Walt Disney Company, with Comcast's NBCUniversal as an equity stakeholder. Whereas officially, it was founded on October 29, 2007, with its headquarters located in Los Angeles, California, and the United States.
But usually, people outside the USA face restrictions, due to which they are unable to access their favorite content on Hulu in Singapore, UK, Canada, New Zealand and many other such regions.
The Best 5 Entertainment Shows on HULU
1. Freaks and Geeks
Freaks and Geeks are revolving around a misfit high school student, who has grown up circa 1980, and enjoying his time with his mates, planning to become media millionaires, but somehow due to the age, they're right now stuck in school, where all the girls are taller than them, and always bully the group because of their short heights!
It's a fun-filled entertainment series, released on September 25, 1999, and lasted one year, after the initial release with its final episode being broadcasted on October 17, 2000, with a title song, which caused a huge response from the audience, namely Bad Reputation.
2. Bob's Burgers Linda
Bob's burger is depicting the story of Bob Belcher, who is a third-generation restaurateur running the Bob's Burger, with the love of his life, his wife and three children. Bob believes he is producing the best burgers in town, who speaks for them with its quality, and quantity of sauces all placed within the bob's burgers linda.
Bob's wife's name is Linda, who always supports her husband in achieving his dream but somehow they are afraid that their dream is becoming sick of the slow times, as the restaurant is constantly facing dangerous circumstances of going out of class.
The story further continue showing a healthy competition between Bob's Burger, with his joint pasta business which is continuously harassing Linda, because he was his ex although Bob always tries to stay chill, and grill the burgers perfectly! This amazing series was released on January 9, 2011, and attracted huge audience attention overall.
3. Seinfeld
So, all the entertainment lovers, who love to watch comedy sitcoms can tune in to the HULU platform, and enjoy an eight episode-based entertainment series, called Seinfeld having stand-up comedian Jerry Seinfeld, who wrestles with the life of his most perplexing trivial questions, along with his friends, George, Elaine, and Kramer. This entertainment sitcom was released on July 5, 1989, keeping the audience entertained for a longer period!
4. The Great
The Great is another entertainment sitcom, with a balanced amount of laughter and emotion although it's somehow a love story too! A genre-bending, anti-historical ride though 18th century Russia under the influence of a comedic rise of a girl, Catherine, who shows different incidents throughout the series, which is equal to nothing but The Great!
5. Family Guy
Family Guy is an animated series, based on two seasons released initially on January 31, 1999, showing the story of a well-being person Peter Griffin, and his family of two teenagers, a very mischievous baby and a smart dog along with his wife who always finds themselves in some hilarious situations keeping the viewers motivated, and relaxed throughout the season.
Wrapping Up
And that's it, I hope you enjoyed reading the entire blog and would love to endorse some reviews of your own over the series, we recommended you to watch, and keep your television screens entertained!
If you still have some questions in your mind regarding the series or anything listed in the article then you can leave a comment in the comment section.
For more articles visit this website