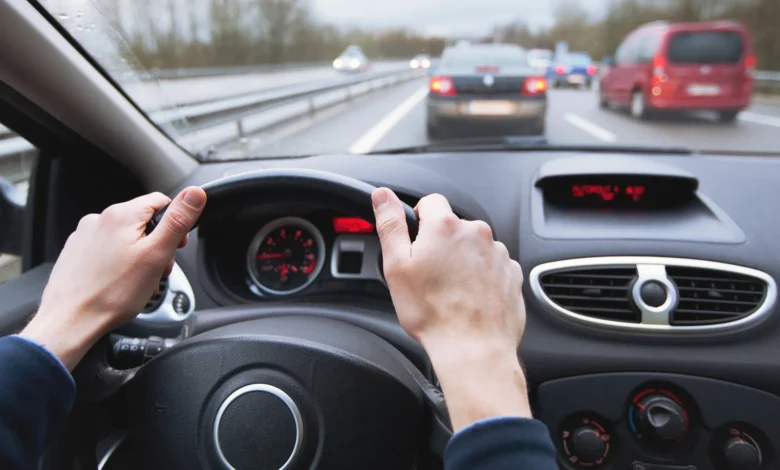 Driving requires two broad sets of skills: technical ability and safety skills. You need both skills to become a good driver. Having the technical ability is beneficial and impacts confidence.
Playing it safe is helpful to your safety and that of other road users. The two skill sets are broken down into smaller qualities you can develop at an online driving school. Here are seven things that make a good driver:
1. Skills and Knowledge
You need driver education training to become a good driver. At school, you'll learn the technical skills required to start and drive a car on public roads.
Driving schools teach the basic rules and regulations and how to deal with various situations. You should have total control over the vehicle and learn how to take off, drive, and park properly. Driving knowledge helps keep you aware of other drivers and developing situations.
2. Patience and Self Discipline
Having a sense of responsibility and the self-discipline to follow best practices is beneficial. You shouldn't cross a red light to appear cool to your peers.
The same goes for driving under the influence, exceeding speed limits, and disobeying other traffic rules. Good drivers are level-headed in all situations and follow the laws. They're patient and alert, prioritizing safety above everything else.
3. Alertness and Distraction-Free
Driving has unique distractions, including phones, radio, and conversations with others in the car. Good drivers are always alert and aware of their surroundings. You should keep your eyes on the road and use mirrors, indicators, and other tools properly.
Avoid distractions that will shift your focus away from what's happening on the roads. Your hands should remain on the steering wheel as you gather contextual and situational awareness.
4. Determination to Practice
Practice means a lot when learning how to drive. You won't be the best driver without enough training behind the wheels. The more you drive, the better you'll get at mastering technical and safety skills.
If you've never driven a car before, start with a good education program approved in your state. Practice as much as you need to before hitting the roads and keep learning until you're confident.
5. Ability to Care for Your Vehicle
A good driver knows when to use their vehicle and what to fix before hitting the roads. You should take good care of your vehicle and complete the necessary inspections before taking off. If the tires are old or flat, change them.
The lights, indicators, washers, mirrors, seatbelts, and other components should be in good shape. Good drivers have mechanical skills, so they can get their hands dirty when necessary. Don't hesitate to step out and fix a bad washer or tire.
6. Developed Fitness and Reflexes
Being in the best physical shape and mindset makes you a better driver. You must be fit to drive, and most states will examine your health, sight, hearing, and reflexes.
Sound body and mind will give you the edge in dealing with emerging situations, allowing you to prevent/escape accidents. Pay heed to any medical issue that affects your judgment and fitness, and don't drive until you feel comfortable.
7. Desire to Continue to Learn
Assuming you've become perfect prevents you from acquiring other beneficial driving skills. Becoming a good driver doesn't stop at obtaining a license.
You need to keep tabs on the regulations and learn additional skills like defensive driving and first-aid. Even the most experienced drivers can benefit from continuous learning, Don't stop educating yourself about best practices and stay updated on local laws.
The Best Online Driving School
Becoming a good driver starts with mastering basic skills. Adults have many routes to obtaining a license, so you may not necessarily need to complete the full training course.
A driver education course with a reputable online driving school is highly recommended. Reputable driving schools offer learners the chance to become better drivers through effective training and instantly accessible online resources.