Sports
What To Consider Before Deciding A Suitable Supplier For Stadium Seating?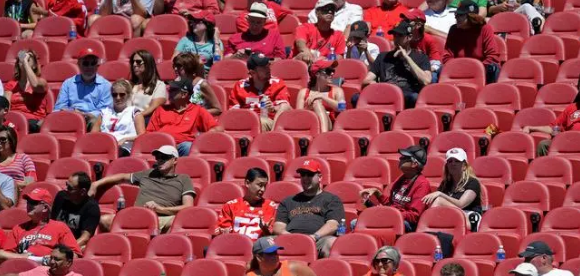 The USA is home to 917 stadiums, the highest number of them globally! Needless to say, stadium setup manufacturers and logistical companies are in great demand here. Finding the perfect supplier for Stadium seating in the USA is challenging and exciting, with no dearth of options to choose from. However, it needs some prep from your end.
There are a few things to look for when shopping for the perfect stadium seats. This blog will explore those points and will assist you in selecting the appropriate seats based on the stadium's requirements.
The first step is to identify the correct manufacturer by researching since here is where you will get all of the information first-hand. Next, you could contact the different firms to inquire about their arrangements for selling stadium chairs or seating. When choosing a reliable supplier, consider the following pointers:
Homework Is Key:
Choosing a suitable manufacturer or supplier is critical for stadium seats. Suppliers must use durable materials of good quality in their products. However, since many vendors offer different features and attributes, this may be overwhelming and perplexing.
But, doing thorough research and homework will reveal which supplier would provide excellent materials and setup. Focusing on your demands and going with suppliers eager to provide you with what you want is the only approach to getting the best among the many interested firms.
Look For Guaranteed and Long-Term Service:
The procedure does not end with fixing new stadium seats. For maintenance, you'll need spare components and other supplies. Select a vendor who can deliver this. Consider the supplier's pricing flexibility, quality consistency, and capacity to provide backup support if they cannot assist.
Excellent seats and a great seating arrangement are required at a stadium. To ensure that the chairs survive, make sure they are well-maintained. The provider you pick for your stadium equipment should be able to supply all of the services you demand.
Filter Out Manufacturers:
You can successfully do this if you
Do not succumb to any marketing tactics.
Always keep your demands/objectives and plans in mind.
Have the necessary facts and knowledge to assess validity rather than relying on their word.
It's also crucial to pick an established supplier to prevent the possibility of your project being halted due to a newcomer's lack of resources or experience.
Compare Pricing:
The cost of furnishing Stadium seating in the USA varies from firm to firm. However, it can cost you anywhere from $75 to $100 per seat, depending on your location and order size. Therefore before contacting any of the firms, you should find out the prices for stadium seats so that you may compare prices with other manufacturers and select the one that best suits your demands.
Summing Up:
You must find a firm that sells reasonable, high-quality stadium seats that will serve their function without causing financial hardship. It's critical to learn how long the firm has been selling stadium tickets since this will help you assess whether they have expertise in selling the best seats for stadiums. It would help if you looked for well-made and long-lasting chairs so that they can serve their role for a long time without being damaged.
Equipped with the tips mentioned above, you can be sure of finding a reliable and valuable stadium seating supplier.
For more valuable information visit the website