Business
Is the Digital workplace framework better than the traditional framework?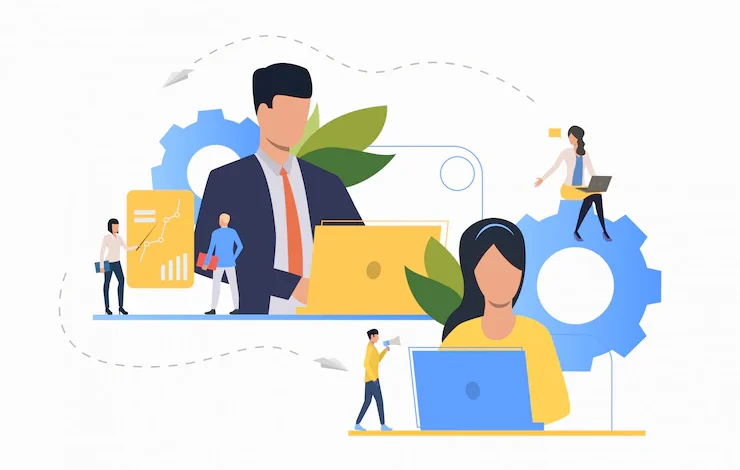 Digital workplace framework are changing how many companies work, but what benefits do they bring to employees?
1. Status and recognition.
Digital workplace platforms give your company a competitive advantage in an increasingly globalized business environment by breaking down barriers between departments and promoting teamwork. The platform also provides opportunities for employees to prove their skills while simultaneously getting rewards like certificates and badges.
2. Easy access.
Digital workplace frameworks enable employees to seamlessly communicate with each other no matter what language they speak or where they are located. Not only that, but employees are also able to get their job done more quickly with the right resources available to them at all times.
3. Employee engagement.
Digital workplace frameworks encourage collaborative work environments, resulting in happier and more productive employees. Employees are also made aware of company policies, as well as the goals of the company and their own personal objectives.
4. Better customer service.
Centralized knowledge management in a digital workplace framework makes it easier for employees to access the clients your company works with and their needs. This means that customer service can be more personalized, resulting in happier customers and higher sales.
5. Easy collaboration.
Digital workplace frameworks allow companies to keep their data secure while making sure that all employees have access to the data they need. Employees can collaborate on a shared workspace and communicate instantly.
6. Increased efficiency.
In the modern workplace, employees are constantly working on multiple projects and responsibilities, so having all the information in one place is hugely beneficial. Encouraged to focus on their strengths, employees become more efficient at their jobs as they spend less time searching for the right resources. Personal projects are also completed more quickly, saving companies time and money.
7. Better reputation.
Digital workplace platforms offer a quick and easy way to manage your reputation as a company, which helps establish you as a highly regarded company. Word-of-mouth marketing is also more effective when employees feel comfortable discussing their professional experience on the platform with others.
8. Free employee engagement.
Many companies offer accessible digital workplace frameworks for employees across the globe and across different industries. This means that employees can quickly join a company's community and explore all the opportunities it provides without incurring any added costs. Free or low-cost digital workplace platforms are often associated with a company's success, and this is definitely something that you want to consider when choosing your digital workplace platform.
9. Better customer service.
Digital workplace frameworks save time and money for companies, which allows for excellent customer service. Employees can use the platform to provide faster information about products, services, brands, and organizational goals.
10. Better resource management.
Companies can now establish a shared workspace where employees can collaborate, create and share information, and find essential documents in one place. Finding the right resources is also much easier with the help of an intuitive digital workplace platform. Managing your company's reputation and building better customer relationships is always a good idea, but it's essential in today's global business environment. If you take care of your employees through the use of a digital workplace platform, they will be more motivated and productive.
How to build Digital workplace ?
When you choose to build your own digital workplace framework, you're in charge of everything and can customize the solution precisely to your needs. The most significant benefit is that you have total control over the solution and its development. You don't have to rely on a third-party vendor or wait for them to implement the features that you need. The drawbacks are that it takes longer to develop and roll out the solution, but you also own all the source code and can use it as a foundation for future developments without any additional costs. Digital workplace frameworks have the potential to improve your business dramatically, so it's essential to do your research before choosing one. By evaluating the top features in a digital workplace framework, you can make an informed decision that will lead to excellent results.
Conclusion
A new survey by Glovico, a provider of digital workplace solutions, reveals that employees at companies that have improved their digital work environments have reported seeing noticeable improvements in their productivity and satisfaction. The term "digital workplace," which is commonly used to describe the use of smartphones and other mobile devices, could be expanded to include a new class of digital workspace tools. There is no single definition for digital workplace tools, but here's a look at some of the key characteristics that define them.