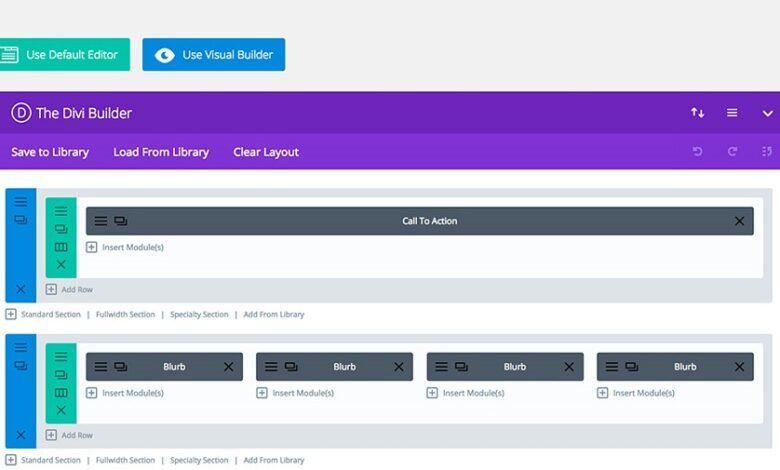 Best Website Designs Software
As you know in past we have to write code to develop a website. The language used to develop a website are HTML, CSS, Bootstrap and for the back-end we used PHP. The first three languages are used to develop the Front-end.
These are the days in which website development is very difficult and stressful we can say.
But now in this generation, many website development tools are used to develop websites in a quick way and in an easy way.
There are many website development platforms used to develop stunning websites they give you their website builders so you can create your customized websites.
What are the Best Website Design Software?
Here is the web design software for beginners and for free.
WordPress
Divi
Web.com
Wix
SiteBuilder
Beaver Builder
WordPress
Basically, WordPress is CMS web design software for free. WordPress gives you many facilities. They assist you with any theme, templates many many designs are available for their consumer. So that they assist their user in every way.
WordPress also gives you many plugins to use on their websites. In plugins WordPress gives you customization site builders, so you can customize the site however you want your website design.
WordPress support cPanel and open website back-end.
Divi
Basically, Divi is a very famous website design-builder, which supports WordPress.
What Divi gives you?
Divi offers you drag and drop editing for your website. You can edit pages by using Divi's editors.
You can also choose web design's templates or themes from the Divi's, which they provide.
Divi also gives you all universal editing for your website design.
Web.com
Web.com is the same drag and drop software as Divi. It is a proper and genuine platform for website design software for free. Web.com also gives you templates so you can choose the design for your website and then customize it as you like.
This CMS platform also gives you domain and hosting purchasing so you can buy both for your requirements. Web.com also gives you some automatic backup features, website audits according to the SEO of the website.
Wix
Wix the most popular website design software. This CMS platform is not free to some extent you have to pay monthly or yearly to use this software design so that you can publish your website on the net.
Wix provides you with many ready-made templates for your website design. It works differently from all other CMS web designs, but it is flexible if we compare it with WordPress.
SiteBuilder
This best website design software gives you free services. Also, offer's you many templates designs. And you can also customize web design like Divi. The drag and drop system is also used by the designer.
You can design everything as you can design on WordPress.
Beaver Builder
Beaver Builder is basically a website design page builder software used to customize the page differently like Divi. It is a competitor of the Divi.
It is a very famous builder among designers. And it is also developer-friendly you can also use PHP and CSS in it. PHP for back-end and CSS for style.