Finance
Risk Management Plan For A Restaurant Business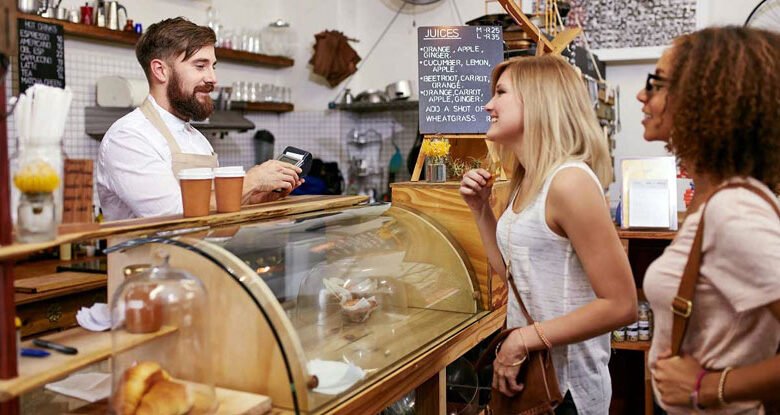 The restaurant business is a risky environment as it is. With all the health and safety regulations, food handling requirements, and local laws governing this industry, there are many opportunities for things to go wrong. It's tough enough without adding in risks that could be prevented with a comprehensive risk management plan. So what do you need to know about managing your risks? Here are three things:
First, you'll want an incident response program in place;
Second, you'll need procedures for dealing with hazardous substances;
Thirdly (and most importantly), make sure your employees have the training they need to prevent accidents from happening or at least contain them so they don't become worse than they would have been otherwise.
Running a successful food business is hard work, but before you open your doors in the new year make sure to analyze what could go wrong and how best to prepare for it.
Professionally Train your Restaurant's Staff
A risk avoidance plan should include training for employees to protect them from harm. To protect employees, perform training sessions on lifting and carrying heavy items, provide proper equipment to store sharp knives or tools, have heat-protection gear for potholders to minimize risks. Have your employees walk you through the safety protocol for your food business in case of emergencies. Employees should know how to resolve problems with customers and when to get the manager involved. Make sure your employees are trained in the process of serving alcohol properly and if they are serving alcohol, they need RSA training (Responsible Service of Alcohol) by law.
Trained with New Technology
Running a business in the digital age presents its own set of risks, but technology can also be used to help safeguard your restaurant. Anti-virus software is a form of security that prevents malware, phishing, and viruses from affecting your restaurant computer software. Be sure to use secure networks, and only provide the WiFi password to paying customers.
Keep your Restaurant's Facilitated
A clean kitchen reduces health risks and fires. Cleaning your kitchen will reduce the risk of grease fires and injuries. Always keep entrances and exits clear, in case of emergencies. Clear the clutter and make sure there are no obstacles to reduce trip-and-fall hazards. Make sure your railings are secure and able to hold up. Take extra precautions in winter to prevent people from slipping and falling on your property
Restaurant's Equipment should be Maintained
You rely on your equipment to store and prepare food. Without proper maintenance, your equipment could break down, potentially putting both your business and your customers at risk. Be sure you regularly check: Regularly inspecting your refrigerators and freezers will keep food safe. Heating equipment can malfunction and create a fire hazard. If you are running a food truck, keep your food truck up-to-date on its inspections to keep it running smoothly and safely.
Adopt all health and safety Measures
Familiarize yourself with local health and safety codes to make sure your establishment is not caught off-guard by a routine inspection. Food-service workers must wash their hands and wear gloves or hats while handling food. To open your business, you need to pass a health inspection. The business needs to store their food in a way that's safe and fresh. Equipment and supplies for dishwashing vary by County health department. Restaurants are required to keep fire extinguishers near cooking equipment.
Get all Required Licensing – Permits – Insurance
After opening a restaurant, catering business, or bar you may be required to acquire licenses, permits, and most importantly Restaurant Insurance or Café Insurance. Your restaurant or bar needs a food service license so that it can serve people. A liquor license is required to sell or serve alcoholic beverages. Driver's licenses are required for businesses to transport food and equipment outside of the business premises.
Disclose Allergens and Dietary Information
If your business serves a dish with undisclosed food allergens that harm a customer, you could face a lawsuit. Potential allergens should be listed on printed and online menus. If you offer gluten-free, dairy-free, or meat-free dishes to customers with dietary restrictions, highlight these offerings on your menus for them. Provide nutritional information for your food items
Summary of the Topic
Blog post conclusion paragraph: In a business as risky as the restaurant industry, it's critical to have a comprehensive risk management plan in place. With all of the regulations and laws that govern this field along with a best catering insurance, you can't afford to take precautions for handling hazardous substances or protecting your staff from injury due to an incident response program. Let us help you come up with these plans so that you don't needlessly expose yourself or your employees to danger!
For more valuable information visit this website