Fashion
Factors That Affect Jumpsuits Buying Decisions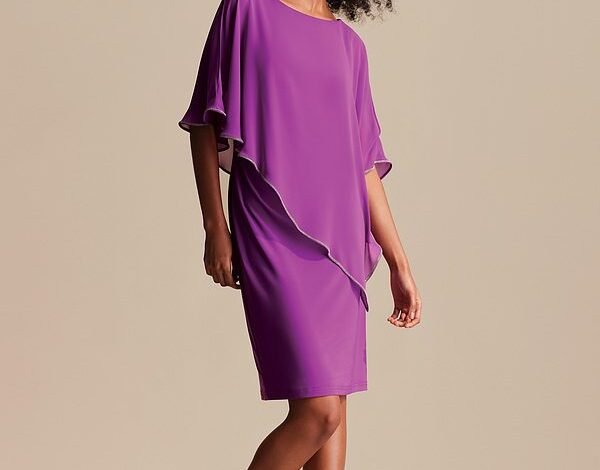 In the present day, clothes are a major part of life. People are judged by what they wear, from casual to formal, from occasions to tasks. Many factors influence buying of jumpsuits. Researchers have found that a person's age, sex, income, occupation, and education all play a role in how they approach buying jumpsuits.
Age Factor
It is no secret that people's spending habits change as they age. For example, young people are more likely to purchase items impulsively, while older people are more likely to plan out their purchases and research different options. This is also reflected in their choice of clothing. Younger people are more likely to prefer trendy and flashy jumpsuits, while older people are more likely to prefer classic and timeless styles.
Sex Factor
It has been shown that men and women often have different motivations for purchasing clothing items. For example, men tend to focus more on functionality and objective qualities such as durability and performance. In contrast, women tend to focus more on subjective qualities such as personal comfort and social appropriateness. Men are often less concerned with style than women. However, both genders tend to care about price when making purchasing decisions.
Income of Buyer
People with a higher income will generally afford a greater variety of jumpsuits since they can spend more money on each purchase. Fashion trends may also influence people who earn a lot of money. For example, wealthy people may be eager to keep up with celebrities' latest styles in Hollywood. On the other hand, those with lower incomes may need to consider their spending choices carefully consider their spending choices and may be more likely to purchase a less expensive jumpsuit that still meets their needs.
Occupation of Buyer
People's occupations often impact the type of clothing they wear. For example, people who work in a professional setting are typically required to dress in a certain way, including wearing a jumpsuit. In contrast, people who work in a more casual environment may be less likely to wear a jumpsuit. There is usually less pressure to dress professionally when working in a relaxed setting.
Education Level
People's education level can also influence their buying decisions. For example, people with higher levels of education are typically more knowledgeable about fashion trends and may therefore tend to buy more expensive, trendy jumpsuits. On the other hand, people with lower levels of education may only be concerned with the functionality and durability of their clothing. In addition, they may not have much money to spend on jumpsuits in general.
Social Class and Culture
Different social classes prefer different types of clothes. The higher you are in the social class, the more expensive and luxurious your clothes are. Jumpsuit falls under the casual clothes category, which is why people from high-class backgrounds would never wear it because they see it as something below their standard.
Culture is also an important influence when it comes to clothing choice at Joseph Ribkoff Dresses. In other cultures, women are not allowed to show their skin. Hence, they would never choose to wear jumpsuits because they show too much skin. In other cultures, it is okay for women to show more skin, and they are allowed to wear whatever they want. 
For more valuable information visit this website