Business
Tips to Finding the Ideal Supplier or Manufacturer for Your Product Idea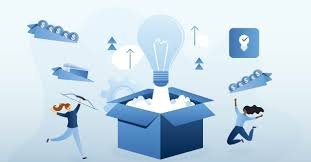 It takes more than capital and premises to venture into a business. It is essential to take time and research the in-demand products on the market.
However, getting good quality products is not always easy, and many entrepreneurs find themselves in difficult situations trying to source products from suppliers or manufacture their own goods.
This post will help you understand the fundamentals of finding a supplier for your next project. Get ideas for where to look, how to approach suppliers, and the right questions to ask when designing a product for your eCommerce store. By the end of this article, you will be able to tell the difference between a manufacturer and a supplier.
What is a Manufacturer and What Do They Do?
A manufacturer is any company that processes raw materials into finished goods. The finished goods are then sold to wholesalers, retailers, or other manufacturers who want to make more complex products.
Manufacturers usually specialize in a single type of product. For example, you could collaborate with a plastic manufacturer to get plastic bags and containers, and another for packaging supplies or any other items you require to carry out your business.
Retailers typically work with different manufacturers at the same time to create an inventory for their store.
What is the Difference Between a Manufacturer and a Supplier?
Manufacturers and suppliers are nearly interchangeable terms. A supplier is anyone who can provide inventory and products. This includes wholesalers, manufacturers, and distributors.
Searching through Google can lead you to a plethora of helpful online resources. However, before taking this step, there are a few things you need to know and consider. Knowing the type of supplier you need will help you figure out what terminology you will use in your online search. Some of the most common suppliers to choose from are:
A manufacturer who creates your product concept;
A dropshipping business that fulfills orders for pre-existing products and brands;
A supplier – could also be a manufacturer – distributor, or wholesaler who buys already manufactured products.
Domestic Vs. International Suppliers
Deciding on whether you want to source locally or internationally is essential for business. However, it is advisable to secure both an international and local manufacturer. A local supplier could come in handy in the case where your international manufacturer delays your supplies. Although local suppliers are principally expensive, it is preferable to have enough products for your customer than to ask them to wait for delayed shipments.
---
Six Steps to Finding the Best Suppliers and Manufacturers for Your Company
1. Conduct extensive research
Ensure that you invest enough time in research since finding the ideal manufacturer is highly important for your success. Free online directories, Google, and Alibaba are good places to look for suppliers, manufacturers, and wholesalers.
2. Outreach and data collection
After getting the names of the manufacturers, the next thing would be to find out:
Their leads times
Shipping costs
Their minimum order quantities
Cost per unit
Their defect policy
Ethics and sustainability
Setup fees
Whether they have the skills and resources to create your custom product
Whether they can grant market, territorial, or total exclusivity
After comparing various manufacturers, you can then narrow it down to one. To negotiate the terms of service with your manufacturer, you need to be in touch with them. You can do this through email, WeChat, and Skype calls.
3. Make your designs known
After negotiating with a potential manufacturer, find out whether they can create your design. Some manufacturers use a product development process with 3D modeling and prototyping, which could be expensive.
You may opt for more cost-effective methods to communicate your design, such as reference photos, sketches, or instructions.
Alternatively, the manufacturer could have designed templates on their website which are free to use.
4. Request for samples
Before diving into the final production of your items, get samples to test and ensure the quality and everything else is just as you wanted. If the sample is good, keep a sample to ensure you get consistency and quality.
If the manufacturer sends the sample and something is completely off, you will most likely get in touch with them and have them make corrections.
5. Negotiate
You can negotiate specific terms such as MOQ (minimum order quantity) and sales. However, never take advantage of your manufacturer or supplier to get the best price. It would help if you worked together for the benefit and satisfaction of both parties, thus establishing a long-term relationship.
6. Make your purchase
Finally, place your order. Ensure that you scrutinize the products to ensure that the standards you have set are met. If you are content about everything, place your order for the production process to begin.
Find a Supplier
Acquiring products from suppliers and manufacturers is a process on its own, but it is one of the costs of establishing a business. Though finding a good manufacturer or supplier to partner with is not always easy. You may hit many rocks along the way, but patience could be all you need to succeed.
Forbes Today , Business mods , Ziggar , Play Gaming , Top Traveling Sites , Vire Post , NY Today , Today Magazine , Time Magazine , Daily Articles , Best mag , Article Today , casino time ,
Visit for more website: wiexi.com