Education
High School Musical: The Musical: The Series: The Cast and Crew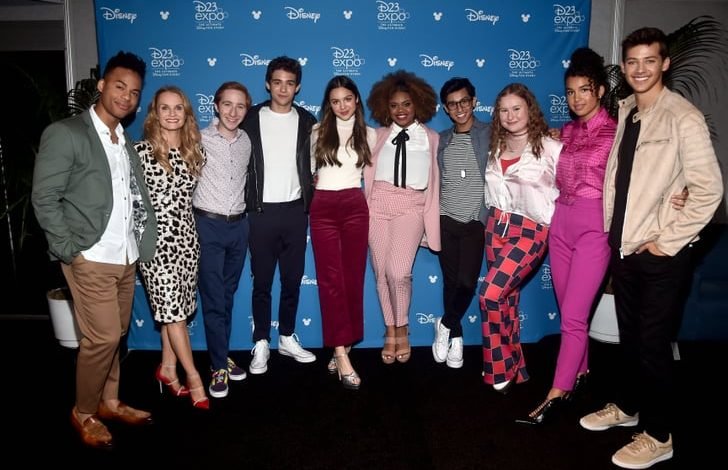 Young Millenials and older members of Gen Z were in the target audience age range when the High School Musical movies first came out. Over a decade later, younger members of gen Z get to enjoy the spin-off, High School Musical: The Musical: The Series. The title is no joke, but the show does have some humor to it, thanks in no small part to the cast and crew behind the series.
Olivia Rodrigo
One of the stars of the show is Olivia Rodrigo. She has been acting since she was a small child. In 2021, she released her first album, Sour. However, it was her singing on High School Musical: The Musical: The Series that first brought attention to her singing skills. She started playing the character Nini, an average high school girl with big ambitions when the show first aired in 2019. As of 2021, she is continuing to work on her music. Her most popular song to date has to be "Driver's License," which was released in January 2021.
Tim Federle
Tim Federle is one of the producers and writers for the series. His fame has grown in the last decade or so. He claims to have always been a theatre kid at heart, even though he was never in many of his own high school musical productions. Now, as an adult, most of his career revolves around writing or directing musicals, or writing about musicals, like in his middle-school-aged book Better Nate Than Ever and its sequels. He has also worked on the animated film, Ferdinand.
Lucas Grabeel
For the most part, no cast or crew members from the original High School Musical movies are involved with The Series. However, Lucas Grabeel, who played one of the main characters, Ryan Evans, have long-time fans a little treat when he appeared as himself in one of the episodes. This gives hope that some of the other actors from the film may make cameos later, but that is only speculation for now.
Lucas Grabeel has been working with Disney since the early 2000s, with High School Musical still being one of his most popular projects to date. One of his other memorable roles was as Bay's older brother in Switched at Birth. Nowadays, he mostly does voice acting, still spending much of his time working with Disney.
These cast and crew members are helping to make The Series great. Fans would do well to keep an eye on them to see what they may do in the future.
For more valuable information visit the website