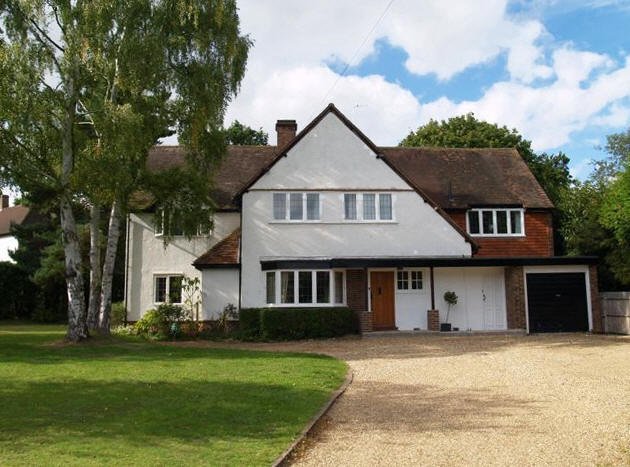 Whether you're a first-time buyer, property investor, or looking to move house, you may have noticed that there is a plethora of terminology regarding house style and their particular structures. Houses in Britain have a rich architectural history, and there's a huge range of styles of home, each with specific features that enable them to differentiate between each other. If you're wondering what features make each style of house different, We Buy Any House we have compiled a guide to help you differentiate between period properties.
Tudor Houses (1485- 1560):
Tudor houses are one of the first form of 'house' that was popularised in England. Their design became increasingly popular after the King Henry VIII, who was notorious for his wives (and his beheadings) founded the Church of England. Following the establishment of the Church of England, Britain distanced itself from European architecture. This meant that houses in England had to create their own appearance, and houses began to be characterised by thatched roofs and exposed timber frames. The houses were built largely for functional purposes, and when constructed, there was little care for how the house looked aesthetically- which meant that most of the time, there wasn't much symmetry. Other features of the property included close studding, set vertical features and small square panels.
Stuart Houses (1603- 1714):
Heavily inspired by European architectural fashion, Stuart houses made their appearance throughout the years of 1603-1714. Stuart architecture found itself flourishing between decades- before, during and after the civil war. This is often referred to as the 'golden age' of British architecture. Including a touch of the gothic, Stuart houses were often inspired by European architectural fashion. Unlike previous houses, Stuart houses placed an emphasis on changing the living arrangements. The notion of a living room for socialising, and a dining room for eating came into practice- rather than having physical separation from servants and other employees. The houses began to be built with stone and bricks, and the concept of a bedroom began to appear in the upstairs of the house. In terms of architectural style, Stuart houses are infamous for their symmetrical layout, elaborate mantlepieces and decorated hoods over front doors became popular.
Georgian (1714- 1790):
Georgian houses continued on the legacy of ensuring that properties were aesthetically pleasing. Their designs focused heavily on balance and proportion, in addition to including harmony and light. The Palladian style inspired by 16th century Italian architect, Andrea Palladio, and larger houses were now being double piled- and were often two rooms deep. During construction, houses were enlarged, ensuring that each room had ample space, and there was a focus on Ancient Greek motifs- such as stucco cornices and sash windows.
Victorian (1839- 1900):
Still a popular style of house in England today, Victorian properties revived the gothic period through domestic architecture. Once again, brick work became fashionable, however this time there was less focus on symmetry and homes were designed asymmetrically. Following the industrial revolution, mass manufacturing resulted in meant people being able to buy their own home and upgrade them, so lavish and colourful displays of brickwork became the norm. Victorian properties somewhat resemble small cottages and are back-to-back- which today are recognised as terraced houses.
Edwardian (1900- 1918):
Inspired by elaborate elegance, Edwardian houses were a depiction of Baroque inspiration, and this 17th century style was mostly adapted for public houses and grand houses. From the outside, they are smaller than Victorian buildings, however they are infamous for their unique design, which has a rise in vernacular architecture, timber framing, pebbledash and hanging tiles. Other features include white timber porches, balconies with intricate fretwork and balusters.
70s Terrace:
From the inside, you'd be able to spot a 70s interior from a mile off. Shag carpeting, funky furniture and technicolour wall schemes, a 70s house is unmistakable. However, to recognise the exterior of a 70s property, look out for a dated yet modernist approach. There tends to be traditional hanging tiles on the exterior of the property, standard garages and instead of chimneys instead of new fireplaces.
90s New Build:
90s new build houses are the ones we tend to see every day. Most of us live in a similar style house, or a refurbished version of this type of property. Traditional features of this home include mock timber framing, rendered walls. They somewhat resemble cottages, yet have upgraded features such as double glazing.
This article was written by a quick house sale company We Buy Any House. If you're wondering "how can I sell my house fast?", head to the We Buy Any House website for more information relating to all property related enquiries.  
For more articles visit this website