Entertainment
Understanding The Undeniable Health Benefits Of Going Scuba Diving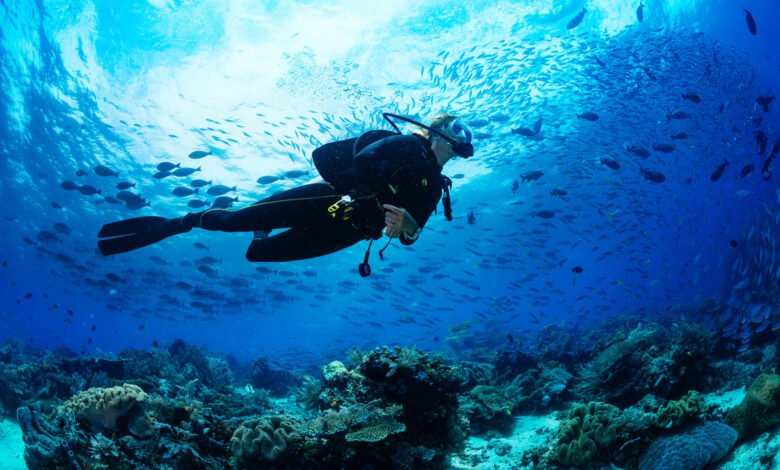 In the U.S, there are around three million scuba divers, which shows it's an attractive sport.
Scuba diving is a fantastic way to meet like-minded people, explore, and discover new sea creatures. Perhaps you've always wanted to go scuba diving, but you're not sure whether it's a good workout.
Sounds like you? Don't worry, you've come to the right place. Here's why going scuba diving improves your health.
Strengthens Your Muscles
A major benefit of scuba diving is how it strengthens your muscles. Because you're swimming for an extended period, you improve your back, glutes, and core, making it a great full-body workout.
So, to reap the benefits, find a difficult scuba diving location and you'll see results in no time.
Boosts Blood Circulation
Another reason to get involved in the scuba diving industry is that it boosts blood circulation.
If you don't prioritize this, oxygen and blood can't circulate effectively around your body which means your key organs, like your brain or lungs, won't function properly. As a result, you're vulnerable to diseases because white blood cells aren't being transported around your body.
Offers Stress Relief
Anyone looking for stress management tips should slip on the best scuba gear for an afternoon of adventure. We know how devastating stress can have on your body on mind, often resulting in anxiety, headaches, and high blood pressure.
But, when you scuba dive, you use breathing techniques to conserve and optimize how much oxygen is consumed. These are like ones used in meditation, so they reduce your heart rate and make you feel calm. Plus, being underwater lets you escape the hustle and bustle of daily life, perfect for reducing stress.
You also get to interact with marine animals. Being surrounded by colorful fish, coral, and other sea creatures will instantly improve your mood. Plus, you'll deepen you're knowledgeable about the different species, which will be rewarding.
Boosts Your Vitamin D Levels
If you're still unconvinced about checking out the best scuba spots, then know this sport exposes you to valuable vitamin D. This is crucial as it keeps your bones healthy and strong. Plut, helps your body produce more endorphins, meaning you feel happier.
Improves Your Social Life
Many people go scuba diving to meet people. As a general rule, whenever you go diving, you must partner up with a buddy as a safety precaution. Further, after a few sessions of scuba diving, then you'll feel part of the community and socialize post-diving too.
Also, many of the best scuba diving spots are in hotter climates, so you get an excuse to travel for your sport.
Spend the Day Going Suba Diving
Hopefully, after reading this article, you're confident about going scuba diving.
Going diving for an afternoon strengthens your muscles, offers stress relief, and boosts your vitamin D levels. It also lets you socialize and improves your circulation which fights off diseases. What's not to love?
Found this helpful? Awesome! Then, check out the rest of our blog.