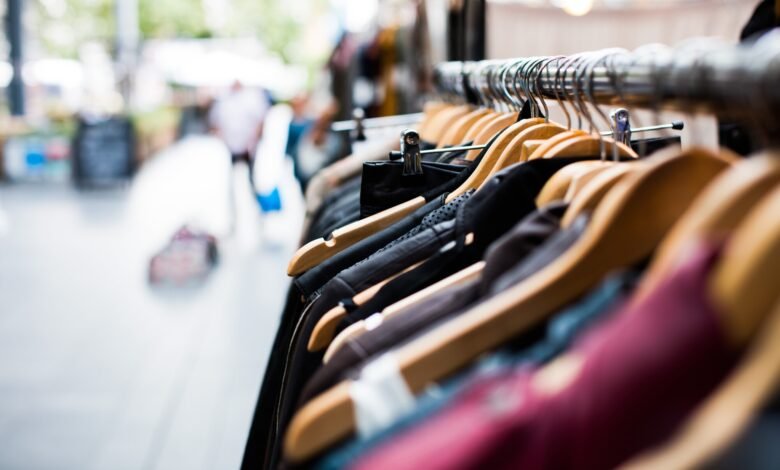 It's no secret that it's a great time to be crafty.
As the craft industry continues to grow, more people are releasing their worries by channeling their creative side. There are so many activities within crafting that it can be hard to pick which to start with. You might be someone who enjoys creating jewelry, or you might prefer clothing design.
One of the ways to create original clothes is by learning how to use stamps. This guide will go through a variety of clothing stamp ideas to help get your artistic gears turning.
Ready to learn more? Let's get started.
1. Geometric Patterns
When it comes to stamps, you want to create designs that aren't too detailed and complicated. Otherwise, you risk the ink spreading and creating a blotchy design. Generally, geometric patterns with well-defined lines are a great way to start your stamping journey.
If you're struggling to think of some t-shirt ideas, carve out little arrow stamps and print them all over using different colors. You don't necessarily need a rubber stamp kit; you can use an eraser or even a rolling pin. It's easy to see how you can go down a rabbit hole of ideas.
2. Use Regular Objects
People tend to be discouraged when making arts and crafts because they assume that they need a significant amount of supplies. That may be the case with more advanced techniques but not necessary if you're looking to be resourceful.
The great thing about stamping is that you only need a few supplies, but plenty of household objects will get the job done too. For example, if you have some potatoes around that, you don't need to eat, that can be used as a stamp! Erasers and flowers also make great stamps.
Grab an old bottle cap, corks, or even toothpaste caps and see how easy it is to make any common item your new paintbrush. Go ahead and look around the house for more objects that will take your clothes to the next level.
Just be sure you're okay with getting it a little messy.
3. Add Some Texture
At some point in your stamp journey, you're going to want to get more adventurous. Especially if you're creating clothes, there's nothing like making a unique item. The more risky your creative methods are, the more rewarding a great clothing design will be.
Cardboard has a great texture for your stamp projects. The best part is that you'll be sustainably reusing an item that was probably packaging at some point!
All you need is a blade, scissors, and of course, your ink tools. Carve a variety of lines on your cardboard, explore different shapes and see what color combinations will pop. Once you get the hang of it, you'll see the difference that a well-textured surface can make.
4. Show Off Your Brand
If you're looking to create your own items, clothing, or otherwise, you can design your logo directly onto the stamp! That's right, no need to get it printed. Instead, you'll be creating a product that has a handmade touch to it.
This means you'll need to have a simple logo or brand design that won't bleed easily or get too messy. Text works well with stamps, and so do shapes. See if you can create something unique with those limitations.
Once you have your design ready, it's time to think of placement. If you're making t-shirts, think of getting options with breast pockets that you can stamp. That's a subtle and minimalistic way to include your brand without it being overpowering.
Your logo might be a simple design without any text too. This opens the door to new possibilities. Grab a tote bag and start figuring out the best way to show that logo off.
Don't be afraid to mess up. That's all part of the process.
5. Have the Kids Try
One of the most rewarding aspects of crafts is the ability to get your friends and family involved. Many kids love to make art with their relatives, and getting stamps involved is a unique new activity to try.
This is also an opportunity to create clothing for a large group of kids, whether for a local art event or field trip. Not only can you make a fun clothing stamp for camp shirts, but you can spruce up their backpacks and other school supplies.
This is a great way to introduce craftsmanship to kids as well as encouraging creating your own clothes. There's nothing like bonding with your children by allowing expression and creativity to flourish. This time, instead of painting, you'll make it even more fun by using stamps.
Go ahead and grab a bunch of different clothes, get a group of kids together and watch as they have a great time.
Fun Clothing Stamp Ideas
You'll find that some of the most creative and unique clothing ideas come from taking risks. If you're new to stamps, it can be intimidating to learn how to use the medium effectively. Fortunately, it's more about having fun than it is about following any clothing trends.
Once you get used to the basics, you'll be able to branch out and explore clothing stamp ideas that will take your wardrobe to the next level. Don't be afraid to invite some friends over and make it an event. It's hard for anyone to have a bad time when they're stamping.
Looking for more articles like this? Be sure to check out the lifestyle section of our blog!