Real Estate
The Benefits Of A Toronto Luxury Real Estate Investment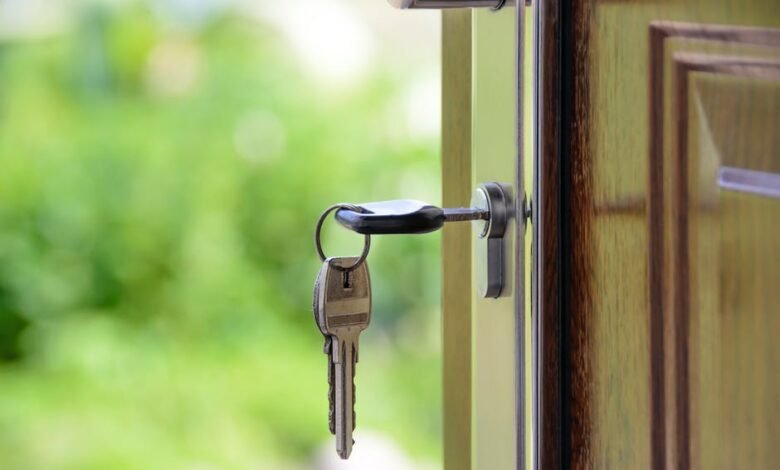 Toronto real estate sales are on fire, with over 400 properties valued at over $4 million sold in the first half of 2021. That's a 300% increase when compared to 2019.
Buyers from both home and abroad are embracing the luxury real estate trend, thanks to low post-pandemic interest rates. So, if you're considering buying real estate in Canada, turn your gaze toward Toronto.
Here's what you stand to gain when you invest in a luxury Toronto home or condo.
Luxury Toronto Real Estate Is Booming
From the above, it's clear that Toronto's luxury real estate market is growing at previously unseen rates. That means you can sell the home you buy today at a huge profit down the line.
Some experts reckon that Toronto real estate can bring a higher ROI than traditional stock market investments. What's more, it doesn't look like this real estate bubble is about to burst any time soon.
Toronto's housing supply isn't keeping up with the city's population growth either, which should keep prices high for some time.
People Are Flocking to The 6ix
Many property investors look at their luxury homes as a way to earn extra income from rentals.
This is a great option in Toronto, which is growing rapidly.
Forecasters predict that around 1.2 million people will move to Toronto within the next three years. About half of those will buy a home five years from then.
So, if you're the proud owner of a home that's steadily increasing in value, you could land a tidy profit.
Since 2019, Toronto's been one of Canada's fastest-growing cities, and it has the second-fastest-growing metro in North America. Now, as immigration and education opportunities increase post-Covid, it's bound to pick up even more steam.
The East Harbor development, a growing tech industry, and high-profile tech companies moving into the city are sure to increase the influx of newcomers, even more, pushing the demand for rentals.
As it is, Toronto has high rental rates, so you can easily use this income to pay down your mortgage.
Premier Properties Bring Financial Gains
When you buy a luxury property in Toronto, you're doing yourself a huge financial favor.
Although you might view your mortgage as a grudge payment in your monthly budget, it does have a major benefit. Your mortgage is, in fact, an asset because it proves you have a high-value asset. When you pay exorbitant rentals on a luxury home, you have nothing to show for your hard-earned cash.
A luxury property automatically increases your assets and your net worth. By keeping your mortgage payments up to date, you'll also improve your credit score and enjoy better buying power.
Canada has strict lending practices, that prevent you from thinking with your heart instead of your head when it comes to taking out a mortgage. So, you know you're protected from undue financial strain.
If you choose to live in your luxury Toronto home, you could get out of paying capital gains tax on the appreciated value of the property.
Space Plays a Big Role in the 'New Normal'
According to this real estate firm, buying a property is a highly personal event for homeowners. So, if you've got a long list of priorities for your ideal home, what better way to fulfill them all than by looking at Toronto's premier properties.
Large homes come with a wide range of sought-after customizations and plenty of room to incorporate the home improvements you need.
In recent times, people's priorities have changed. Now everyone wants a home office, state-of-the-art entertainment areas, and a personal gym.
When you look at high-end real estate, you may even find exactly what you're looking for, without having to resort to expensive and inconvenient alterations. You might pay more at the outset for a luxury home, but you'll save on refurbishments and upgrades.
Luxury Properties Have the Best Suburban Benefits
Naturally, luxury properties exist in good neighborhoods with plenty of upmarket options for entertainment. When you live in a luxury home, there's a good chance some of Toronto's finest restaurants, theaters, and galleries are close by.
The best neighborhoods also offer better security, so you can enjoy a night out on the town without worrying about a burglary at home.
If you're renting out your luxury property, these top features mean you'll have no trouble finding tenants to rent from you either.
Some of the trendiest neighborhoods in town include:
Bridle Path-Sunnybrook-York Mills with its parks and green spaces
Rosedale-Moore Park home of beer tastings, swish clubs, and bars
Casa Loma for museums and harbor tours
St. Andrew-Windfields, with its New York vibe
Yonge-St. Clair, where there are plenty of parks and restaurants
Home in these areas fetch well over $1 million each, and they're getting more expensive all the time.
Tips for Buying the Best Real Estate Investment
Are you intrigued by the idea of owning a luxury home in Toronto? These are the best tips for getting your money's worth:
Choose the cheapest home in the best area
Look for neighborhoods where prices are on the up
Consider resale condos known to perform well in the market
Keep tabs on future developments that could add value in the future
Whether you're an experienced real estate investor or a first-timer, it's vital to work with an expert local real estate agent when considering your options.
Making Great Choices
If you're considering investing in Premier Toronto real estate, so you can enjoy these benefits, there are three things to keep in mind. Neighborhoods, prices, and potential future worth are the major aspects to look at before you settle on the ideal luxury asset for you.
Are you curious about more ways to profit from good advice? Browse our website for more of the best news on a wide range of current topics.