Fashion
6 Common Hair Extension Mistakes And How To Avoid Them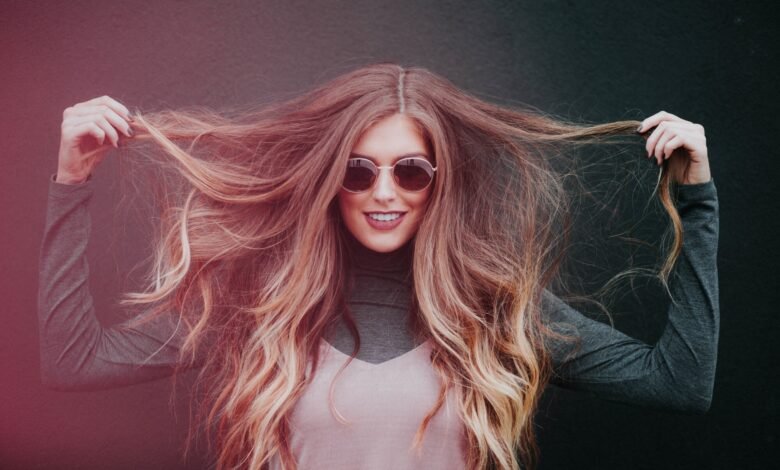 Hair extension are a great way to add length and volume to your hair. They can also help you change up your look and express your creativity and style.
Taking care of your hair extensions is important to ensure you get your full money's worth out of them. Keep reading to learn about six common hair extension mistakes and how to avoid making them.
Improper Cleansing
To keep your hair extensions looking fresh, you need to wash them and your own scalp properly.
This includes using the right products and cleansing at the proper times. It's recommended to shampoo and condition your hair and the extensions with salon-quality products every 10 days. This will prevent buildup on your scalp and extensions.
Choosing Poor Quality Extensions
To keep your natural hair as healthy as possible, it's important to choose extensions that are of good quality.
Different types of extensions are meant for different purposes. For example, Remy or human hair extensions are made of real human hair and are great for long-term styling. These tape-in Russian hair extensions are a great example.
On the other hand, synthetic hair extensions are not made from real human hair. Therefore, they are better suited for short-term styling.
Not Taking Care of Your Extensions
In tandem with improper washing techniques, there are other ways you may be taking poor care of your extensions.
To properly maintain your extensions, you need to brush them carefully to not damage the strands. Additionally, be cautious when using hot tools and always use a heat protectant.
Most importantly, make regular appointments at a salon to have a professional extensionist adjust and reposition them. This will prolong the life of your extensions and prevent damage to your natural hair.
Putting in Too Many Extensions
Some people think that the more hair extensions you have, the better. While having a lot of extensions installed can create volume, it can also cause significant damage.
The extensions can pull on your natural hair, causing breakage and even headaches. Further, you'd be paying for extensions you don't really need, which is a waste of time and money.
Leaving Extensions in Too Long
One way that people neglect their extensions and their natural hair is by leaving their extensions in for way too long.
The natural life cycle of extensions is approximately six weeks. After this time period, you should return to the salon and have your extensonist adjust them to prevent damage.
Sleeping in Your Extensions
Finally, sleeping in your clip-in hair extensions is one of the most common mistakes people make. However, it is also the easiest mistake to fix.
To avoid this, simply remove your extensions before going to sleep. This will prevent damage and matting from happening to your natural hair.
Avoiding Hair Extension Mistakes
Now that you're aware of the common hair extension mistakes and how to fix them, you can take better care of your extensions and your natural hair.
Did you find this article informative? Check out our website for more!