Business
3 Things You Should Know About Car Shipping Costs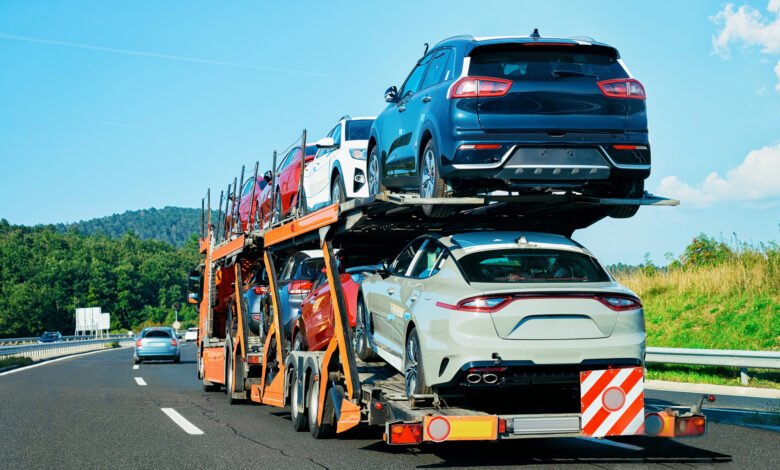 When you undergo a long-distance move, you're likely setting out on a new adventure. Maybe you just landed an ideal job in another state. Maybe you're finally moving to the coast as you've always dreamed.
For all the fun and adventure of a new start, there are also pragmatic concerns to face. One of the issues that many moving people face is what to do with their cars.
Driving your car across long-distance moves can take a terrible toll on the vehicle. Instead, it's often wiser to ship your automobile. First, though, you must consider car shipping costs.
If you want to understand these costs, you're in the right place! Check out our guide below for all the information you need.
Factors that Affect Car Shipping Costs
Several factors affect the total cost of your car shipping. One of the primary factors is whether you choose open or enclosed transport. We'll discuss the differences between these later in the article.
For now, understand that open transport is more affordable than enclosed. Open transport costs an average of approximately $1,080, while enclosed transport typically costs $1,500.
Another crucial factor in your car shipping price is the length of the trip. If you've ever found yourself frustrated by rising gas prices, you're not alone. Truck drivers hate them, too.
The further a truck has to drive, the more it has to refill on gas. As a result, the trip becomes more expensive.
Finally, the size of your vehicle affects the cost of shipping. Regular cars cost an average of $1,150 to ship, while trucks typically cost $1,450.
Choosing Open or Enclosed Shipping
Open and enclosed shipping refers to the level of protection afforded to a vehicle during shipping. If you choose open shipping methods, your car remains exposed to elements throughout the trip.
Closed shipping, on the other hand, places the vehicle in a sealed container. This option is often a rarity. Most people wouldn't need an enclosed transport unless they shipped:
Antique cars
Classic cars
Luxury cars
Custom cars
If you don't own a vehicle of this sort, you'll probably prefer open shipping. It's a cheaper option than enclosed shipping and preserves your automobile from increasing mileage.
Auto Transport Bidding
The final factor that affects your cost is the result of your auto transport bid. This information is crucial for understanding how to ship your car.
When you call an auto transport broker, they'll provide car shipping quotes for your vehicles. From there, they'll ask carriers to bid on your transport.
You may wonder, how can they give a quote before the bid? The answer is that this figure is more of a starting point for bidders. It's not the final price.
However, don't let this panic you. Experienced bidders can usually give a quote that's close to your final cost, if not exact.
Ship Your Car Today
With a better knowledge of car shipping costs, you can find a shipping broker to help you transport your vehicle. So, don't hesitate! Ship your car now to guarantee you receive it when you move.
We hope you enjoyed this article! If so, check out our other content today.
For more articles visit this website