Finance
6 Business Tools Every Financial Advisor Needs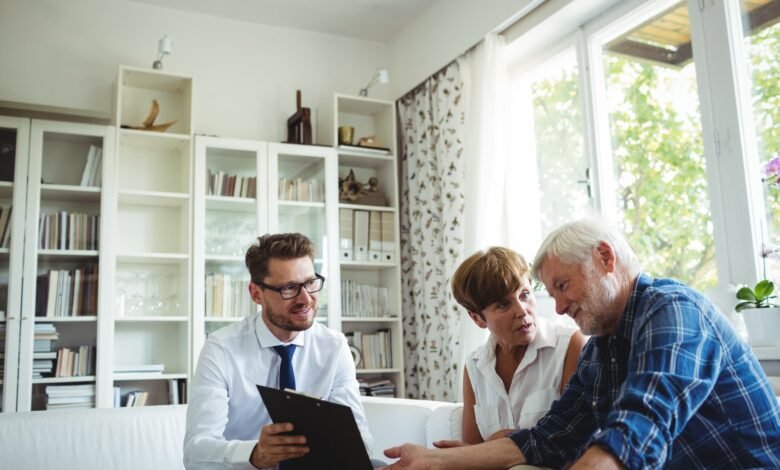 As of 2021, the US market size for financial planning and advice services is worth a staggering $52.9 billion.
For years, demand for financial advisors has grown steadily, and it's easy to see why. Most Americans still struggle to meet their financial goals. Statistics show that only 29 percent of Americans say they're financially healthy.
The primary goal of a financial advisor is to help clients start to achieve their financial goals.
But, given that you deal with a variety of clients with unique financial situations, keeping track is easier said than done. This is where Elan Financial Planning Software can help. Allowing you to track clients, their progress and current financial situation is a big help when working with so many different people. However, this is just one tool at your disposal.
Thankfully, there's even more business tools specifically meant to make the job of financial advisors an easier one. In today's post, we take a look at some of these technology tools.
1. Client Relationship Management Software (CRM)
One of the most beneficial software you can have in your financial business is a CRM. This software keeps track of your leads, prospects, and clients.
Unless you just started your company and are planning to stay small, it's hardly possible to keep track of every detail in your head. Soon, you'll have several dozen prospects, and CRM software can help make running things much easier.
So, how exactly can you use CRM software? Well, you can keep all of your clients' contact information there, including their phone, mailing address, and email.
Some tools such as iPlum even allow you to record mobile calls and texts from clients. This way, it's easy to know when you talked to your clients last and what you talked about. You can check out how to use the tool online.
2. Website Builder
Another tool every financial professional needs is a website builder. The fact is just about every client seeking financial advice expects you to have an online presence, and a company website is the first digital asset you need to invest in.
With a business website, clients looking for financial advice online will be able to find you. Without one, such clients won't even consider you as they cannot see you in the first place.
Besides, a well-optimized business website is the only employee you have working for you 24/7. Your website is always there, waiting to talk to prospects and offer them valuable information.
There are many website builders out there that can help even the most inexperienced users build a decent website in no time. As long as you can click on something and drag it across your laptop screen, you're good to go.
3. SEO Software
It's not enough that you have a website. That website needs to be easily visible to people looking for financial advisors in your area. That means you need to make sure that your website ranks highly on search engine result pages.
That's where search engine optimization (SEO) comes in. With SEO, you can create content that clients are actually searching for and start to rank highly for relevant terms.
The right SEO tools can tell you which terms are getting searched for the most in your area. Thus, you can create top-notch content around those terms. Such tools help you dig deeper into keyword data and competitor research, which helps you stay ahead.
4. Email Capture Form
As soon as your company website is operational, you'll need a tool for capturing email addresses. That's because unless you're capturing email addresses, the vast majority of your clients will leave without taking action.
Even if you've been around for a while, it's highly unlikely that your company website will receive hundreds of thousands of visitors every month. Thus, you need to take advantage of what you get.
Opt for an easy-to-use tool that lets you create simple opt-in forms for clients. The best software can help you grow your email list, besides allowing you to test your conversion rates over time.
5. Online Scheduler
What makes an online scheduler so helpful is its ability to eliminate the need for phone and email tags entirely. That's because you no longer need to keep going back and forth, looking for a time that'll suit both you and the client.
You can easily insert an online scheduler onto one of your web pages or email. By doing so, you allow your prospects to book appointments with you whenever ready.
Opt-in forms are great, but you still need to ask for appointments if you're serious about making a sale. Of course, many of the people who visit your website will leave without making an appointment. However, the few that do are well worth the investment, plus the machine runs effortlessly once you've set it up.
6. Social Media Automation Software
Social media has taken the world by storm, with the number of social media users reaching a staggering 3.78 billion globally as of 2021. Smart business people know there's a ton of money to be made through social media marketing.
The assumption here is that you already have social media profiles on different social media platforms. If you do, the next step is to invest in a reliable social media automation tool.
You can find software that helps you upload your social media marketing content at a predetermined time. The idea is to automatically post content when your audience is most engaged. The best tools also have built-in analytics that let you see which content resonates most with your audience.
Invest in the Right Tools for a Financial Advisor
The job of a financial advisor is more complicated than many people imagine. The great news is that there are countless technology tools to help create healthy relationships with clients and maximize efficiency. By leveraging the power of these tools, you can thrive in today's digital economy.
Would you like to read more great content like this? Please, keep visiting our website.