SEO
Top Reasons Why Responsive Web Design Is the Best Approach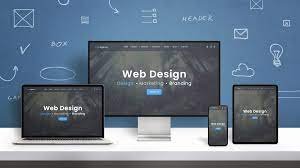 Cell phone revenues have already surpassed those of desktop computers, and mobile Internet use is expected to surpass that of desktop computers by 2022. It's only natural that mobile search will surpass desktop search in the not-too-distant future.
This is a reason there is a huge demand for a responsive and mobile friendly website. The ultimate aim of responsive design is to eliminate the need for needless resizing, scrolling, zooming, or panning that exists on pages that are not mobile-friendly. Navigating these pages is often challenging, and it can cost you potential customers who become frustrated trying to find out how to do something.
Let's see why a responsive website is the best approach:
One Website, Multiple Devices
One of the most attractive features of responsive web design is that it can provide a great user experience across a variety of devices and screen sizes. Since it is difficult to predict all of the devices and screen sizes that searchers will use to reach your site, this is an important feature.
A platform that functions well regardless of these factors would have a stronger and more reliable user experience than a separate mobile site tailored to a particular device and screen size. This is the reason many web design Dubai agencies focus on responsive websites. 
Search Engine Optimization Gains
Many businesses use search engine optimization, or SEO, as a tool to improve their search page rankings on Google. The higher up you are on the page, the more likely future customers can find you.
Responsive design will help with SEO because, as previously mentioned, Google favors mobile-friendly websites. Responsiveness, when combined with other SEO variables, will help you achieve a significant increase in search engine performance.
Easily Manageable
Most companies, especially smaller ones, don't have much time to upgrade or refresh their website's appearance. However, rather than hiring a designer to manage any aspect of your website, responsive design helps you to make adjustments quickly and easily yourself.
Other aspects of your marketing would be much easier to handle if you only have one website. You'll never have to worry whether to connect to the mobile or desktop site in a social media post, or whether all of your redirect links are working to send the right visitors to the right site. Responsiveness alleviates a lot of the tension that comes with running a company website.
Unified User Experience
Provide a responsive website to your audience with a user experience that is not only easy to understand but also consistent in terms of branding. This often entails creating a logo that adjusts to different screen sizes. Designing logos for responsive websites is preferable to creating continuity and a stronger brand image through increased awareness.
Fast Responsive Website Is A Winner
The importance of time cannot be overstated. The Google page speed developers guidelines ensure that a user's time is taken seriously. To back up the argument, it suggests that any content above the fold can load in under a second when viewed on a mobile device. It's possible that the whole page will take up to 2 seconds to load, but not more. Allowing your user to wait too long for the page to load would cause them to abandon your site.
Summing It Up
Google recommends responsive web design because it helps a single website to have a great user experience across a variety of devices and screen sizes while also making managing your SEO strategy simpler. Sensitive web design is the best choice for your mobile SEO strategy for these reasons.
So, what are you waiting for? Go responsive now with PLAN A. Consult with the team today and enhance your website user experience.

Visit for more website: basicknowledge.co