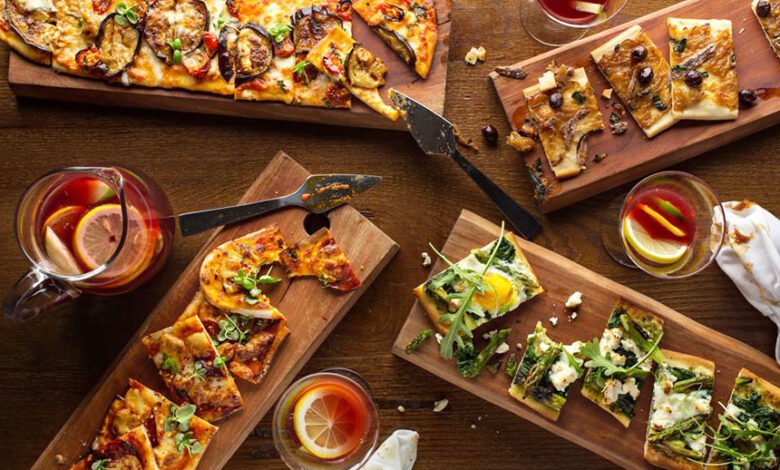 Everyone has their own ideas about what makes the perfect lunch restaurant. For some, they want that little quiet spot out of the way where they can pretend that the outside world does not exist for an hour. Others find that the hustle and bustle of a lively restaurant are exactly what they need to recharge their batteries. Some want big three-course meals; others are looking for smaller snacks. Whatever you are looking for, Dubai has something for everyone. Here are some of the best restaurants for lunch in Dubai.
Horse & Hound
Let's start with an option for the Anglophiles amongst us! Any British ex-pat knows that there is nothing quite like the pub garden experience, and the Horse & Hound offers just that. The food is what you would expect at a high-end bar, and you can choose from a table or pub bench-style seating. It also looks out on a polo field!
Loui
It can be so tricky to decide what to have for lunch, so why not pick a restaurant that offers a range of great meals. At the Loui Restaurant and Café, Circle Mall, the signature dishes are Lebanese-inspired with some fantastic grills and Mezza platters, but why stop there? Loui also offers amazing pizza and pasta, and because they have such amazing seafood on offer, they also have incredible sushi. They also have a range of different seating areas depending on what you are in the mood for. Anyone looking for the best restaurants for lunch may find themselves coming back for dinner!
La Plage
If you are looking for French cuisine, then you should check out La Plage. One of the biggest selling points of this restaurant is that you will be dining on a beach terrace. You can enjoy a menu filled with French and Mediterranean favorites as you look out at the Arabian Gulf. Perhaps not the option for anyone who would rather eat indoors, but if you are looking to get some fresh air away from the office, this could be a great choice.
Rockfish
As the name suggests, this is an option for anyone looking for a lunch of excellent seafood. There is a range of different options depending on what takes your fancy, including everything from seafood risotto to sushi. It is also worth noting that they have some fantastic dessert options if you have a sweet tooth. The restaurant is also right by the Burj Al-Arab, so you can experience some great views while you are dining.
Brunch And Cake By The Lake
A great lunch is not just about getting away from the office. Sometimes the late risers want to experience fine dining too, and if you are in the mood for the perfect brunch, you should head to Brunch And Cake By The Lake. The food tastes great, and it is also presented in beautiful and imaginative ways. If you are looking to show off your plate on social media, this is an excellent choice.
For more valuable information visit this website