Education
Advantages & Disadvantages Of Online Classes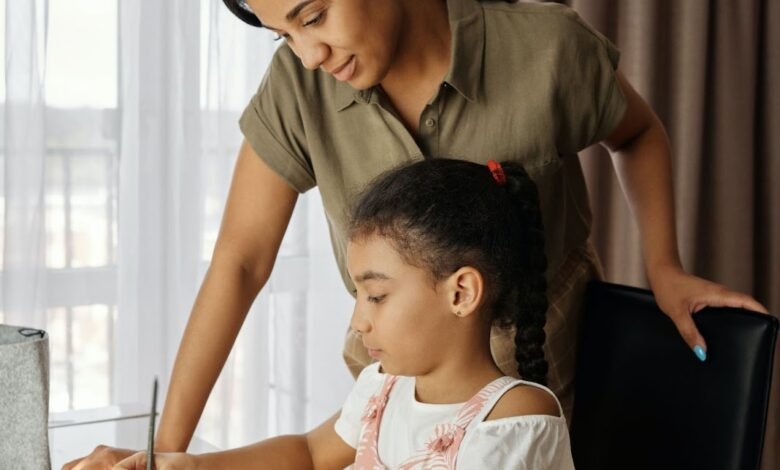 Learning is essential for success in life, particularly for career-oriented individuals who wish to advance both personally and professionally. Unfortunately, many of us find it difficult to add additional tasks to our already packed schedules.
Online learning is the best solution now. People can learn practically anything about almost any subject online, at any time, and from any location. Of course, perfection is impossible to attain.
In this piece, we'll go through the top 5 advantages of online classes as well as the top 5 disadvantages of online learning to help you decide if it's appropriate for you or not.
5 Advantages of Online Classes
1. Online Classes Are Very Convenient
The first and most obvious advantage of online learning is its convenience. After a long day, some of you may be irritated by a long commute. It's difficult to envision seeing yet another location before coming home.
Thanks to virtual learning, you may now attend lessons in the comfort of your own home while wearing your favorite slippers. You can watch any videos you missed and catch up on class at a later time.
On the way home on the bus or train, you might even make the most of your commute time by enrolling in an online course. You need a smartphone or computer with internet access, that's it.
2. Online Classes Offer More Individual Attention
Because you have an email route to the instructor, you can get straight responses to your questions.
So many students are afraid to ask questions in class as they think they might appear foolish. Hopefully, the internet will put an end to that worry (as long as you feel comfortable with the instructor). You'll frequently have a question idea after class or while studying.
Instead of trying to remember or forgetting to ask, you can send an email to the instructor. Your educational opportunities have increased to some great extent.
3. Online Classes Promote Life-Long Learning
Most of what we learn in class fades from memory within a week or two of the semester's end. Knowing how to find stuff online and having a spark of curiosity ensures that you have constant access to what you're learning.
If you get interested in a topic, either because of anything you see, read, or hear about it, or because one of your children or friends has a question about it, you can look it up online. Ranging from basic nursery rhymes to most professional courses on clean room injection molding, the internet is loaded.
You'll have honed your capacity to acquire information, digest it, synthesize it, and craft an answer to any question.
4. Builds A Learner's Character
Online learning necessitates self-control, commitment, and punctuality. An instructor is present in traditional classes to keep you alert by reminding you, scaring you, and so on.
The most crucial aspect to consider when it comes to online learning is your own personality. It helps you develop self-motivation and time management abilities.
5. Supports Flexible Schedules
If you're a busy individual looking to boost your CV, online classes are a great option. They haven't been planned for a specific time. You can take them anywhere whenever you want.
Even while selling your home made food in the best takeaway food container to a client or working at a mall, you will never skip any class.
As a result, fitting them into your hectic schedule will be a lot easier.
5 Disadvantages of Online Classes 
1. Requires A Good Grasp of Tech Skills
Learning via a website, blog, or another online platform necessitates an understanding of internet technologies. It's not just a matter of figuring out how to turn on your computer and go to the website.
You must be able to use the mouse to move around the screen. You must be aware of the best cameras for outstanding video quality. You can go for a quality webcam by the reputable ptz camera manufacturer Telycam.
For people who are always online on multiple websites, this is fairly simple. They can explore a movie, assignment, or piece of writing with ease. If you lack these skills, online learning might be difficult.
2. Lacks The Warmth Of Face To Face Interaction
Because there is a more human connection in a physical classroom, learning is more engaging. There are students to talk to and a teacher to consult right away. This is an area where online learning falls short.
3. Possibility Of Distractions Is Great 
Expect some disturbances if you're taking online classes from your home or a park, for example. It may be your children, people moving around, or friends calling, or you could just turn it off. Finally, the atmosphere is so appealing that if you don't maintain discipline, you risk losing sight of your goal.
4. Stressful For Those With Weak Character
If you are lazy who is never on time and enjoys putting off tasks, online learning will be a waste of time and money. This is especially true in the case of professional development programs. An instructor will not be assigned to you. Enrolling in conventional classroom-based courses is recommended.
5. Internet Connection Problems
When your internet system is down, online learning is impossible. You can't do anything about it. Slow connections are even worse.
Conclusion
The advantages of online learning clearly outnumber the disadvantages. When you consider the advantages of various learning platforms, it's a worthwhile path to take.
It doesn't matter if you're passionate about exercise, health, technology, or fashion. If you have discipline and the ability to work with web technologies, you'll be just fine. Without needing to attend a real class, online learning can help you add value to your life.
For more valuable information visit this website