Fashion
3 Reasons Why You Should Start Collecting Sneakers And How To Clean Them Properly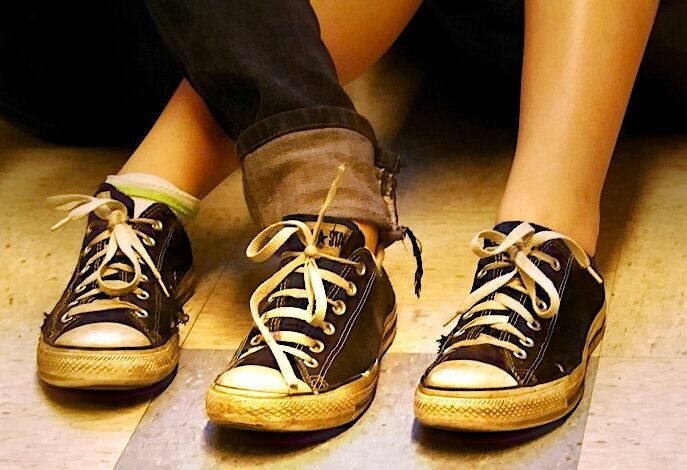 For countless teenagers and adults, collecting sneakers has been therapy. Starting a shoe collection would be ideal; with various styles, models, and releases, sneaker enthusiasts may begin their wardrobe.
Sneakers have a significant part in creating these trends, from fashion to streetwear. The Jordan 1, Nike Dunk High, and Nike Tn are must-haves for any sneakerhead. To learn more about shoe collections, keep reading this page.
Why Should You Start Collecting Sneakers?
People collect sneakers for various reasons, including fashion, comfort, and athleticism. As a result, shoe enthusiasts will be fascinated by the latest trend.
Sneaker collecting is based on a continual need for personal expression and the delight of visually appealing objects of current demand. Sneakers are a popular kind of hype rooted in urban fashion, sports culture, and the joys of youth.:
Reasons Why People Start Collecting Sneakers
The delight of having a complete collection is one of the reasons for collecting.
Of course, there has to be an initial love of shoes, but it can start with only one pair for some sneakerheads and quickly escalate into a quest for every colorway or model of a certain sneaker brand.
Sneakers are purchased for several reasons, and the following is some information:
Love for Sneakers– The most fashionable sneakers. It's pointless to purchase many shoes if you're only going to store them in the closet.
Take your new sneakers out for a spin now and then to give them some time to break in. Then, match your wardrobe for the day with fantastic pair of shoes and show the world what style is all about.
Reselling– When you're done with your shoes, sell them. Please put your favorite sneakers up for sale once they've outlived their usefulness so you can get new ones.
If you merely want to get rid of things, take them to a consignment store or use a site like eBay or Craigslist to place an ad.
If they're still in decent shape, consider selling them to a fellow sneakerhead who will be able to give you a better estimate of their value.
How To Clean Your Sneakers?
It is recommended that you take regular care and maintenance of your sneakers, whether Yeezy, Converse, or Nike Tn. To avoid stains from settling in, treating dirt and other colors as soon as possible will guarantee that they operate at their best throughout time.
Dry Brush- Clean any loose debris from the sole, heel, and uppers with a dry, gentle shoe brush. Is there no brush for your shoes? It's not a problem; an old toothbrush will do the trick.
Mild Cleaning Solution– Combine all ingredients in a medium mixing bowl.
Warm water and a small bit of dish soap or mild laundry detergent
To avoid stains from settling in, clean dust and other colors as soon as possible.
With white and brighter colored sneakers, you may make a great washing solution by mixing equal baking powder and water measures.
Allow Dry – Let your sneakers air dry at room temperature. Allow your shoes to fully dry before putting them on for your next workout or activity. It should take at least 8 hours for most shoes to completely dry.
For more valuable information visit this website