Beauty
8 Ways On How To Keep Your Skin Healthy Throughout This Winter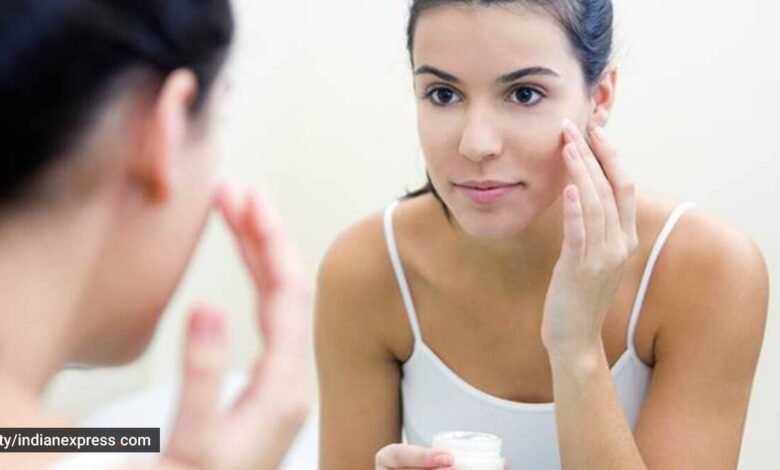 Winter is a season everyone waits to cone because of the mood it spreads. Holidays, cozy sweaters and pink mufflers, hot chocolate and comfy socks, and giant Christmas trees with jingling bells and whistles are a complete package of happiness. But coming to skincare, isn't it too difficult to take care of the skin, protecting it from the extreme temperature and a sudden change from the previous climate? Of course, it is unless you use high-quality and branded skin care products. These products shield your skin from getting dry and cracked and maintain it plump and nourished.
There is nothing to prevent skin dryness other than following these tips because winter makes the air around you less moist. Due to this, the human body cannot protect the naturality of your skin by producing protective oils, which resist environmental aggressors. Therefore, skin becomes dry as precipitation gets pulled from it.
Follow this eight expert advice to maintain your skin healthy to have a healthy and happy winter holiday!
1)water is the elixir in any season
Many people forget to drink water during winter because it's already cold outside. It is not good to not drink enough water because it leads to low humidity. Low humidity definitely will lead to dry and poor skin.
Take a reusable bottle with you and refill it after every slow sip. You can also try ginger and lemon with warm water to keep dehydration away. Lots of water will bring pure skin with lots of moisture.
2) Do not overdo hot showers
Of course, it is tempting and comfortable to stand under the shower and take a hot water bath for a long time, but it is better to avoid them. A hot water bath not only makes your body dehydrated but also resists the production of necessary natural oils in your skin. Try not to overdo it because hot water can even give itchy skin.
3)Exfoliate to get plum skin
Beauty experts highly advise exfoliating your skin during the winter season. While buying new skincare products, do not forget to add exfoliating scrubs to the list. This process helps get rid of dead skin cells and quickly regenerate new ones. Try orange and geranium scrubs that help keep the skin glowing and moist.
4)Sunscreen is also for winter
Many people misunderstand that sunscreen is for the warmer months. It is wrong because harmful UVs are present even in winter! Use a sunscreen (SPF 30s protection) to avoid severe damages caused by the scorching sun. Do not forget to apply sunscreen in two hours gap.
5)Use a moisturizer after the bath
As mentioned above, do not encourage hot water baths during winter, and after every bath, do not forget to apply body lotion or moisturizer to add more moisture to the skin.
6)Do not forget hands
Give your hands proper care during the winter by providing them with the best quality hand cream with an extra dose of fragrance. It is better to moisturize your hands in two hours a day. You can also use cuticle oil as a hand moisturizer.
7)Not all cleansers bring magic
While choosing a cleanser, keep in mind that some have harsh chemicals inside. These cleansers will cause more damage to your skin. To make the skin nourishing, try cream-based cleansers with added fragrance which will take care of the natural oil production in the body.
8)Use comfortable clothes
Winter is harsher than you think, so protect your body with comfortable but delicate clothes to wrap your body. Scarf, gloves, and any soft winter fabric is necessary to keep your skin healthy throughout the season.
For more valuable information visit this website