Business
Three Tips For Scrap Metal Recycling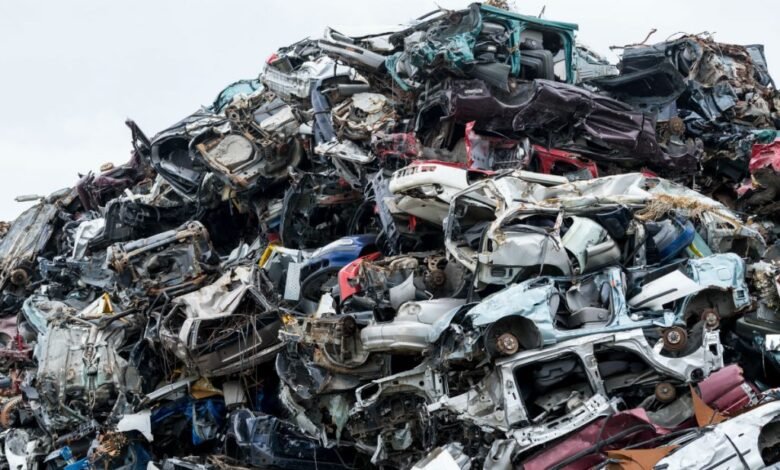 Scrap metal recycling is a great way to get rid of those piles of junk in your yard and basement, or picking up scrap metal in your neighborhood can earn you extra cash each week. Collecting what is essentially trash can put hundreds of dollars in your pocket if you grab the right scrap.
Are you thinking of turning trash into treasure in the scrap yard? Let's check out the details on how you can make the most of your collection.
1. Check Current Metal Prices
Did you know that metal prices fluctuate all the time? Pricing can even fluctuate from scrap yard to scrap yard.
Checking in on prices for various scrap metals can help you to get the best price for your scrap pile. If you have a certain type of scrap that should fetch top dollar and scrap metal recycling prices are currently low, waiting it out could prove to be worth your time.
Even if the price only goes up a dollar per pound, that hundred-pound load that you have will be worth $100 more dollars if you wait!
When demand is high, prices will be high, as well. At this point, prices for everything seem to be going up, so start collecting that scrap and see how much it pays off.
2. Cleaning And Stripping
Rules at a scrap metal recycling center will vary as to what they will accept. Some centers will take anything in its current state, while others require metal to be stripped down of paint, glue, debris, and completely raw bare metal.
No matter what the rules are, the more effort you put into it the more money you will make off of it.
You can take an entire washing machine to the scrap yard. Yet, if you strip it down and separate the types of metal you will get more for it.
The difference in rate could be the way that raw metals go through a metal shredder vs ones that aren't separated. Equipment is expensive and can be damaged if not used properly.
3. Testing Metal (Don't Be Fooled!)
What are the different types of scrap accepted at your local scrap yard? Do you know how to tell the difference between metals?
Testing metals just by their appearance will take some training and will require you to learn the specifics of each metal.
For instance, aluminum and stainless steel can be confused with one another. The main visual difference is that aluminum will be dull-looking, and stainless steel will be more polished and shiny.
Another way to test metals is to use a magnet. Magnets will not stick to copper, brass, silver, and aluminum.
Making A Living From Scrap Metal Recycling
Whether you are just taking one truckload of scrap or want to make a living out of scrap metal recycling, testing the metals, stripping it down, and checking the current scrap prices can help you to get the most out of your load.
Once you have dropped off your load, check out some of our other articles on business, careers, lifestyle, and more!