Business
A Guide On Labour Hiring Services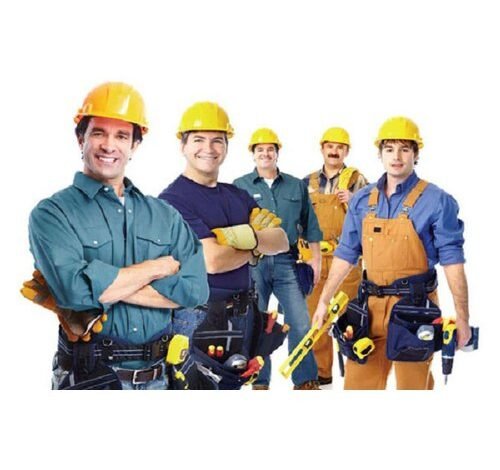 Whenever anyone launches a new product or hires employees, they create a long list of credentials to find the best people for the job. Finding the proper kind of people for specific tasks is a time-consuming and challenging task. In today's fast-paced world, time is a critical factor in determining success and performance.
Some businesses focus on labour hire in Wollongong. Adelaide, Brisbane, and Melbourne to help with recruitment operations. In Australia, labour hiring is well-known. As of 2020, 2.3 million casual employees and 1 million freelance Australian contractors claimed that 3 to 5% of them have previously used such services to get work.
Considering about 2.2 million Australians want to work but can't find it, such services become critical. Furthermore, according to the Australian Bureau of Statistics, approximately 1.7 million workers are on reserve and ready to execute any task!
What is Labour Hire?
In Australia, labour hiring is a popular idea that has gained support in recent years. Labour hire companies are non-traditional employment services that recruit workers and link them with other businesses to work for them. Traditionally, the services that undertake labour-hire are called hosts.
In Australia, labour hiring is not a new way of work. If one traces back to the 1990s, one can notice that services that offer labour-hire in Wollongong, Sydney and Perth used to exist from then only!
Generally, hired labourers are employed by hire organisations rather than the host, even if their "boss" or the person they subordinate works for the host. The labour-hire office is usually the one that pays the salary and has a deal with the employees. The worker is then hired out to the host under an agreement between the hire organisation and the host, and the specialist is not part of the contract.
The majority of employees in such hiring organisations are casual employees, which means they do not have a guaranteed source of employment throughout. Still, it is primarily dependent on whether or not the company to which they were assigned is satisfied with their job. The added benefit of hiring corporations is that they send out people who can be replaced. If a corporation is dissatisfied with the services of a labourer, they can simply file a complaint and request for a substitution. How to progress from there is entirely up to the host's decision.
Sectors in Labour Hire
Labour hire is utilised in a variety of industries to fill open positions. In each of these fields, these organisations assist businesses in acquiring the abilities and skills they need to succeed.
Hospitality Employment: In Australia, hospitality recruitment is an important industry. This is especially important in the outbacks, where many foreigners resort. This includes restaurateurs, sous chefs, cleaners, diners, and office personnel, among others.
Warehouse & Logistics Recruitment: Restockers, packers, supervisors, installers, you name it, you'll find everything in the warehouse and logistics industry. Labour hire experts ensure that the correct people are found to fill your warehouse openings. They also provide you with the stamp of approval that these staffs are faithful.
Professional Recruitment: This is for employment in the white-collar sector. This category includes CEOs, COOs, HR professionals, and managing directors. Such hiring firms have an adequate recruitment staff that sifts through their resume database to discover the top candidates for the job.
Construction Recruitment: Our labour hiring service partners will assist you in finding construction professionals to plan buildings and labourers, contractors, and plant operators to construct them! They also help with other job vacancies such as safety officers, site supervisors, and so on.
Author Bio: Ellen Hollington is a freelance writer who offers ghostwriting, copywriting, and blogging services. She works closely with B2C and B2B businesses providing digital marketing content that gains social media attention and increases their search engine visibility.
For more valuable information visit this website